As 2017 comes to an end, we can't help but look back and reflect on what a tumultuous news year it has been for the LEGO fandom. From controversial re-releases to the top 11 largest LEGO sets all available for purchase from LEGO simultaneously, The Brothers Brick has brought you all the credible LEGO news that we can. So let's look back at the year and see what made the biggest splash, as we dissect our top 10 LEGO news articles of 2017.
#10. LEGO Star Wars summer 2017 wave official set images
Coming in at number 10, we brought you official images of the complete LEGO Star Wars summer line-up that we first reported on in person at the New York Toy Fair back in February. From Rathtars to Quadjumpers, you went gaga over everything new coming from a galaxy far, far away. What is in the pipeline for the year to come? The New York Toy Fair 2018 is only a month away.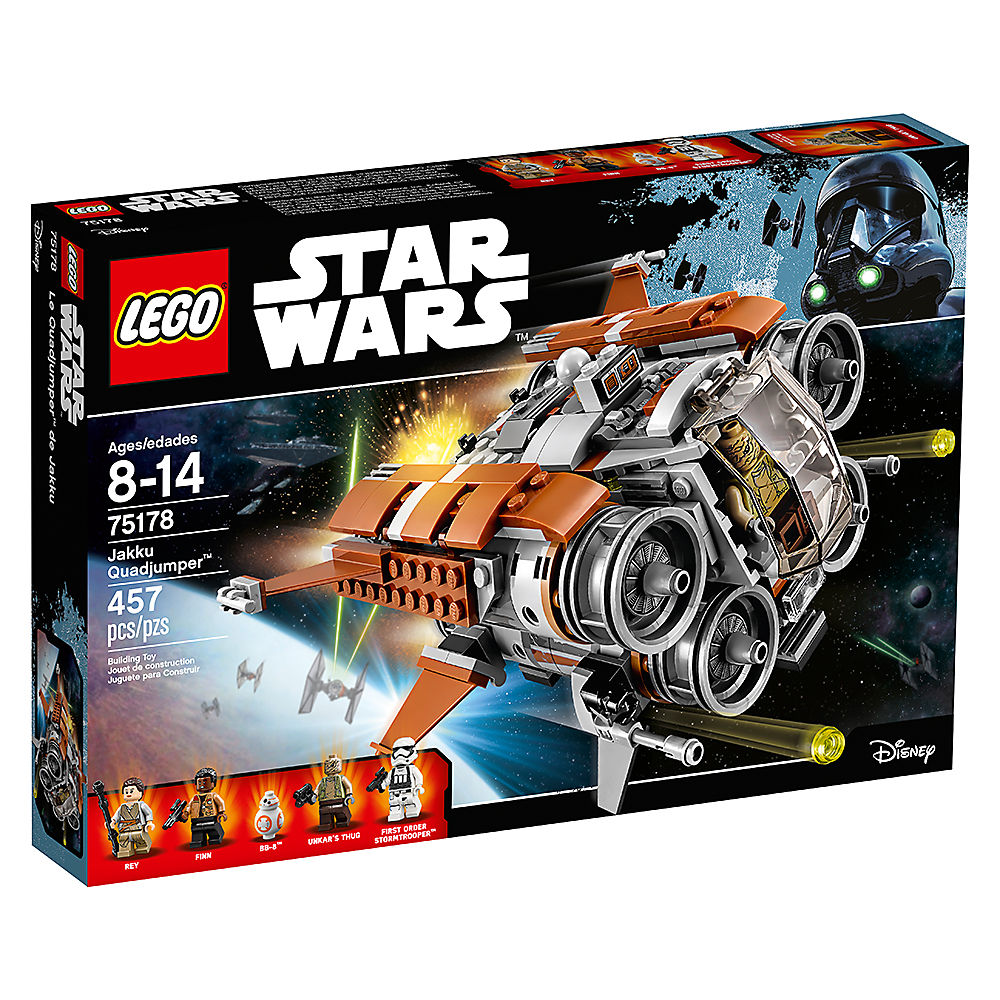 #9. Pictures of the first wave of LEGO Technic 2018 sets are finally available including stunning 42078 Mack Truck
January 1st can't get here fast enough. We got an early preview of some amazing Technic sets coming in 2018, including the Mack Anthem, Rally Car and a colorful Racing Yacht. Get your shopping lists ready, because these sets hit the market tomorrow.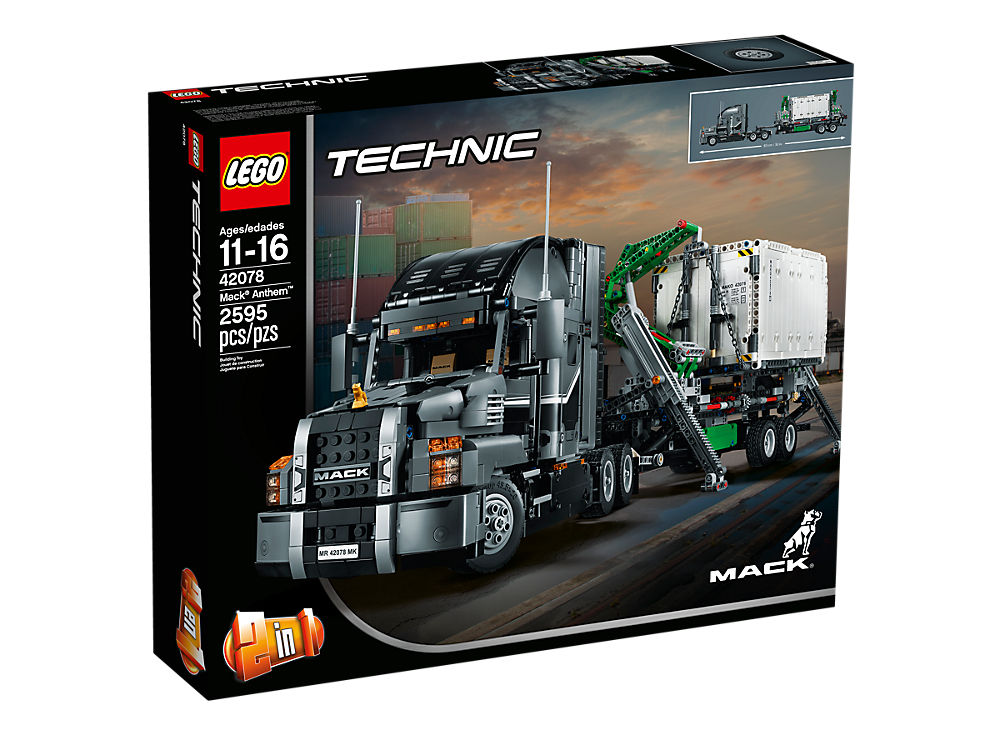 #8. Summer 2017 LEGO City Jungle sets revealed at New York Toy Fair 2017
Welcome to the jungle! You guys went ape-like on hearing the news that our beloved City-folk were going on an expedition complete with venomous plants, jaguars and new kayaks. Where will our City squad end up next? Stay tuned to our Toy Fair coverage coming in February.
#7. LEGO to re-release 5,923-piece Taj Mahal on Cyber Monday 2017
LEGO took the secondary market by storm, re-releasing the iconic 10256 Taj Mahal, formerly the largest set of all time. Reactions were mixed, with both delight of younger fans and disgust to collectors who had paid a pretty penny for one of these elusive sets. The set is currently out of stock online, but local LEGO Stores get shipments quite regularly.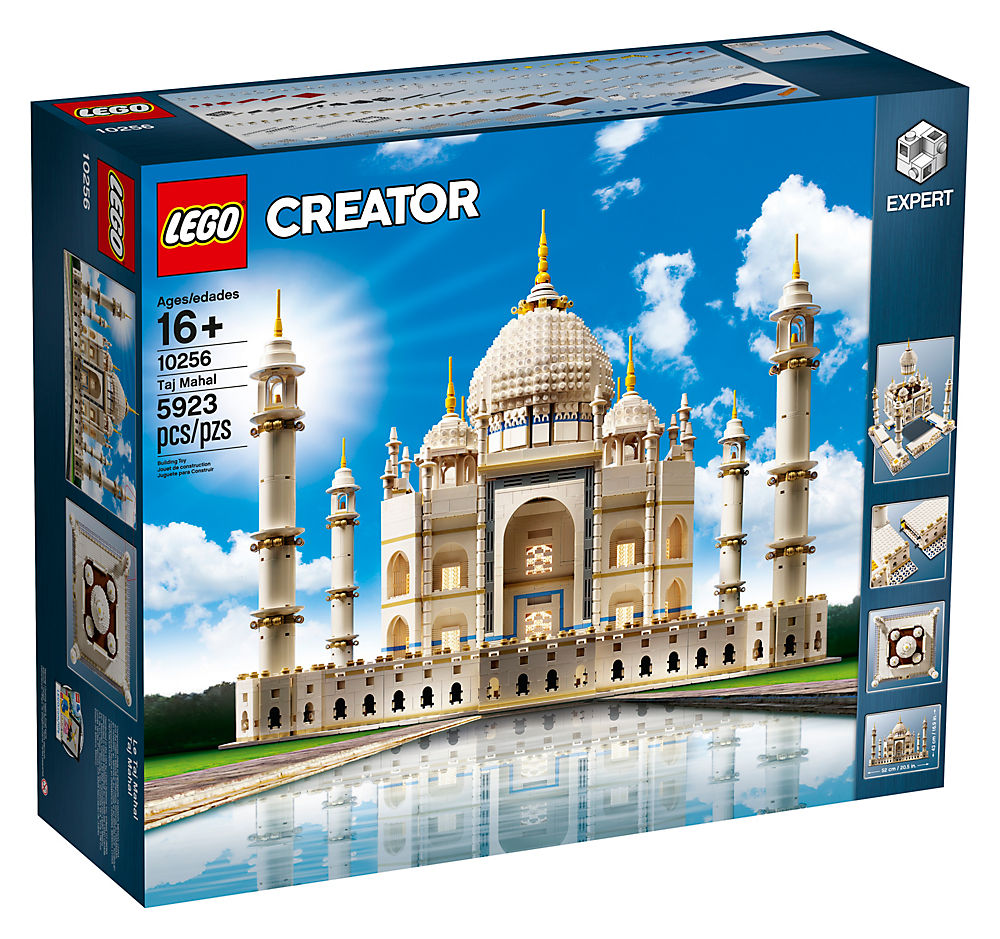 #6. Summer 2017 LEGO Creator sets revealed at New York Toy Fair 2017
The New York Toy Fair again stole the show, as we showcased the upcoming wave of Creator sets for the summer. The Modular Family Villa and the Space Shuttle Explorer both stole out hearts (and some of our hard earned cash too).
#5. LEGO unveils largest Ideas set yet: 21309 NASA Apollo Saturn V
We are halfway through the list,  and these sets are about to get big! First announced last June, the Saturn V is the largest ever fan-designed LEGO Ideas set with 1,969 pieces and standing 39 in. tall (100cm). This set has been hard to find, but is well worth it with collectors proudly proclaiming it to be their favorite set ever (and currently available from Amazon).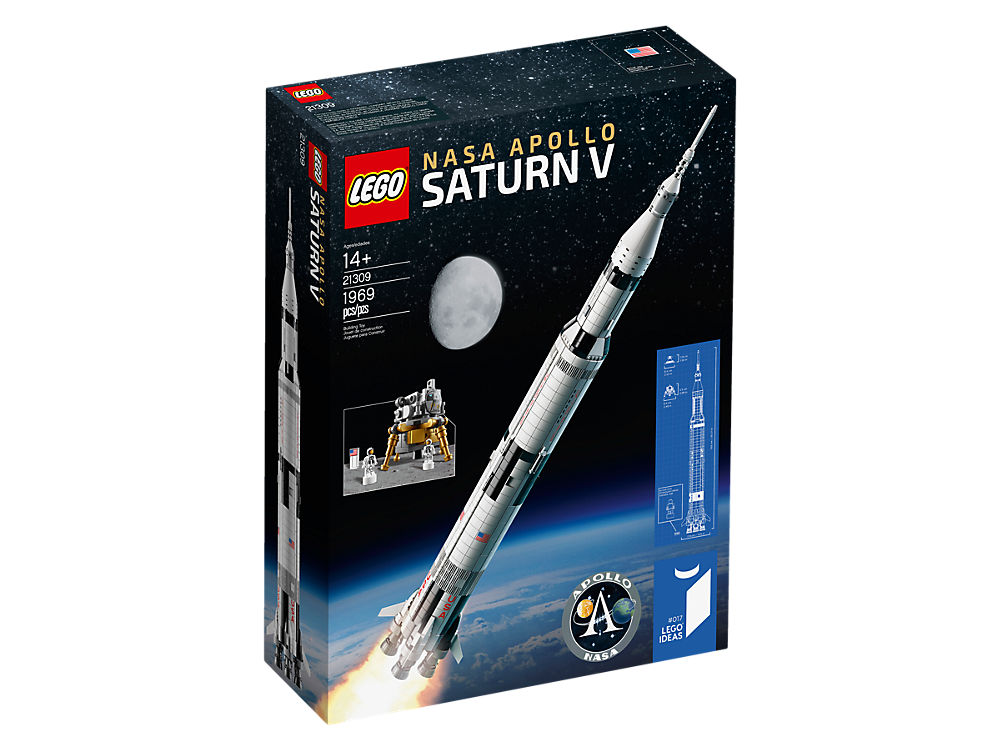 #4. New LEGO Pirates of the Caribbean sets revealed at New York Toy Fair 2017
One ship from the New York Toy Fair caused some pretty big waves. Our early look at the Silent Mary from Pirates of the Caribbean: Dead Men Tell No Tales had pirate fans hoping for a comeback. However aside from a few themed BrickHeadz, this remains the only pirate set of 2017.
#3. Summer & Fall 2017 LEGO Star Wars sets unveiled at New York Toy Fair 2017
Before we had all of the official photos that ranked 10th on this list, TBB brought you an early look at upcoming 2017  Star Wars sets from New York Toy Fair. This was our first glimpse at several new ships, and the always-popular Star Wars Advent Calendar.
#2. Full assortment of Star Wars: The Last Jedi LEGO sets revealed
Coming in second place for the most read news article, our early look at the new sets from Star Wars: The Last Jedi made you go bananas with heated commentary and theories about the movie's plot. The First Order and Resistance got a host of new ships and vehicles, including a Heavy Assault Walker, Bomber, TIE Fighter, and Heavy Scout Walker. We also got out first peek at the awesome Ultimate Collector's Series-style BB-8 that has worked its way into so many of our hearts and collections.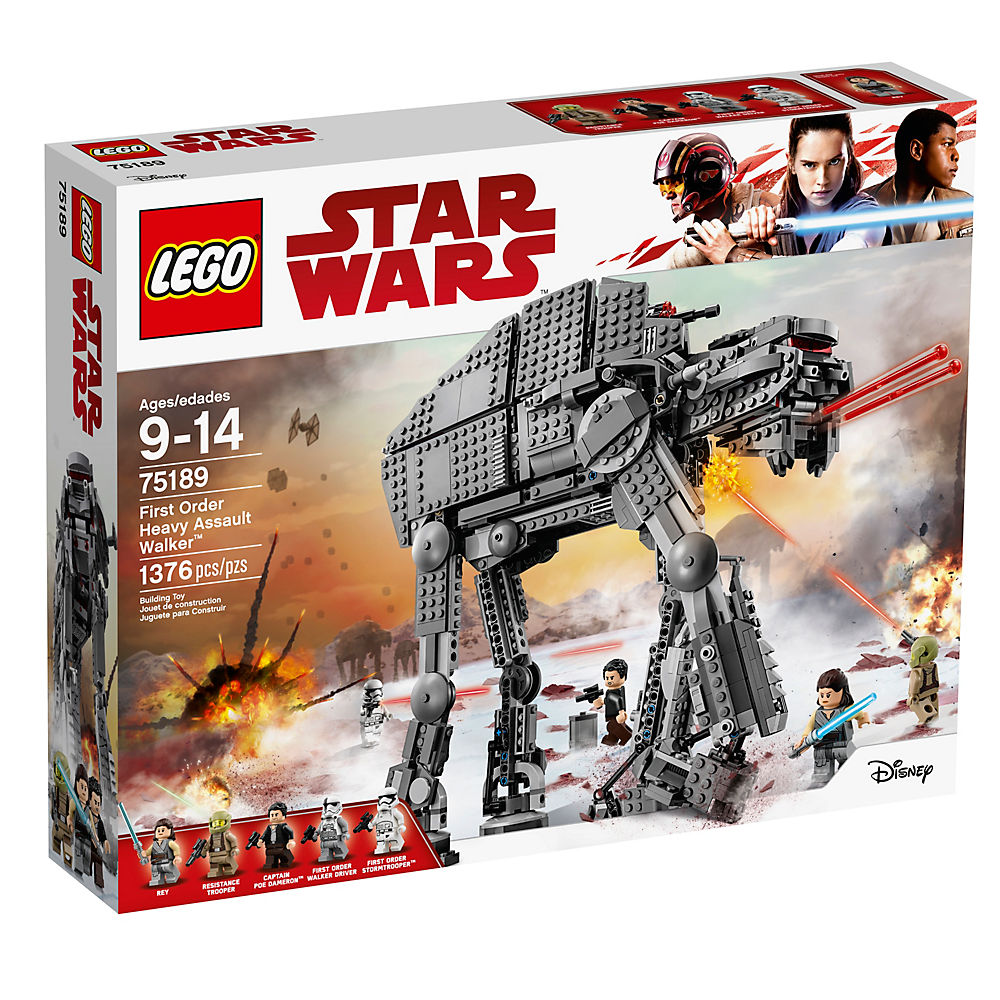 #1. New LEGO Star Wars 75192 UCS Millennium Falcon unveiled as largest LEGO set ever
Was there ever any question that Star Wars would rule the year? Our number one most read news article from 2017 was the announcement of the return of the UCS Millennium Falcon. Though probably one of the worst-kept secrets in LEGO's history, TBB revealed all the official details about the 7,541-piece set igniting a discussion among fans about just how big a LEGO set can really get.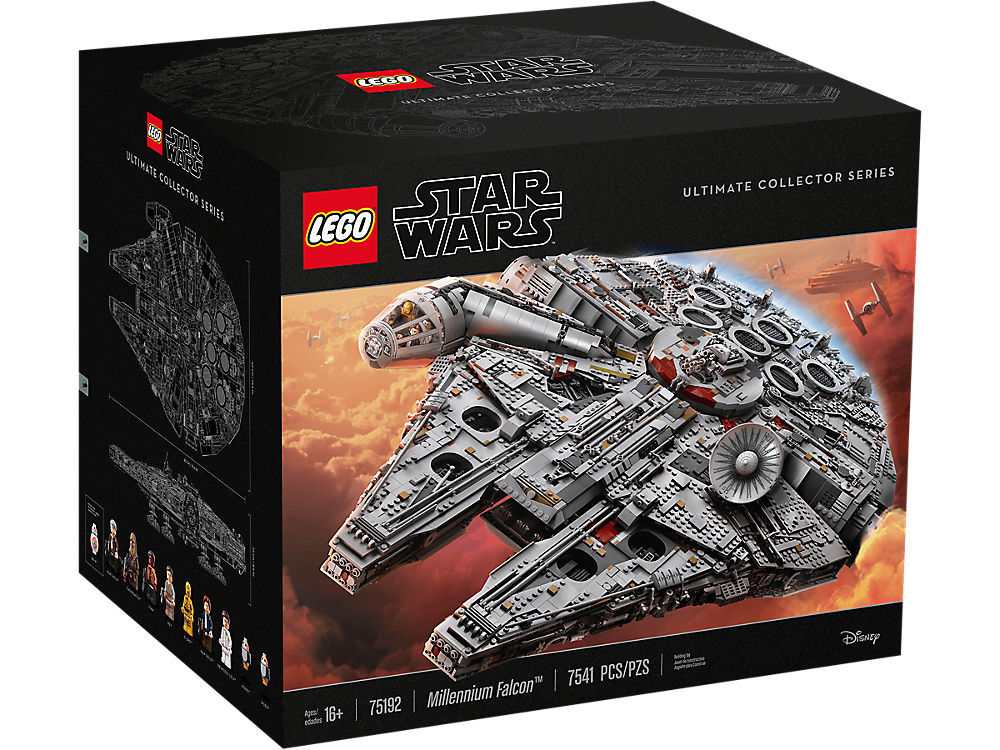 Well that's a wrap for news in 2017. It's no surprise that several of these sets also made our 10 Best LEGO sets of 2017. We are excited for the news to come in 2018, so until then, good night and good luck!