2019 was a big year for LEGO with an incredible amount of new sets, business changes and announcements. The Brothers Brick has brought you the LEGO news in our in-depth style, sharing interesting stories that we've all read, shared, liked, and chatted about around the water cooler or LUG meetings. Here are the ten most popular LEGO news articles of the year.
LEGO revealed this iconic Rebel corvette for Star Wars Day on May the 4th. The set comes with 1,768 pieces and six minifigures including Bail Organa, Princess Leia, Captain Antilles, a Rebel Fleet Trooper, C-3PO and R2-D2. After you read the news article, check out our review too.
---
This entry was late breaking in the year (end of November!) but still made our top ten list. BrickLink is incredibly important to the LEGO fan community, and we brought you the news that LEGO had purchased it. We asked some hard-hitting questions on what this means for LEGO and BrickLink in the future.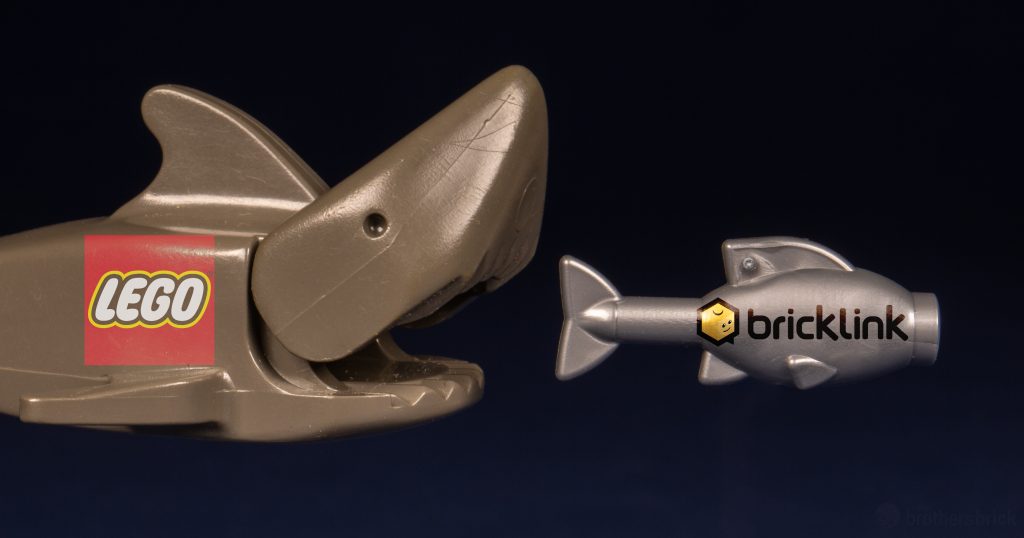 ---
Eighteen new Disney LEGO minifigures made their way onto the scene in May, including characters from Frozen, Hercules, Aladdin, Nightmare Before Christmas, DuckTales and more. Did you collect them all?
---
LEGO Harry Potter returned for a second year with sets featuring Hogwarts, Hagrid's Hut and more magical locations. The full Harry Potter wave was officially announced a few days later, but you all wanted the Wizarding World news ASAP!
---
To celebrate the 80th Anniversary of Batman, LEGO launched six new sets based on the Caped Crusader, with Shazam along for the ride. This doesn't include that big new Batmobile, but the smaller one almost looks like a mini-version of it.
---
We got our first look at Ninjago's summer sets in April, featuring a new Titan Mech, Fire Fang, and a whole lot more across 12 new sets. The ninjas swarmed our site making this the fifth most popular news article of the year.
---
LEGO City proved as popular as ever with the unveiling of the summer lineup of sets. The fairground people pack and the donut shop were big hits, and you hit our servers hard checking out all the new photos.
---
Technic builders loved the reveal of the huge new excavator which was unveiled in LEGO's toy catalog, along with the last few LEGO Movie 2 sets. The largest Technic set ever certainly left its mark!

20th
---
It is no surprise that LEGO Star Wars news came in near the top of the list! LEGO launched five special Star Wars sets featuring iconic ships and exclusive throwback minifigures to mark the 20th anniversary of the product theme, and fans went wild with excitement, opinions and sharing memories of building Star Wars sets as kids.
---
The number one most read news article on the Brothers Brick for 2019 combined two LEGO loves… City and Space! The sets were unique in that they were distinctly inspired by the near-future possibilities, including a Mars rover, small space station, futuristic space shuttle, and even a large rocket that bears a resemblance to NASA's SLS rocket. Where will LEGO City take us next?
---
Well, that's a wrap for news in 2019. It is surprising that the topics of the top ten news stories represented a variety of LEGO themes, showing that the LEGO fan community is as diverse in interests as ever. Which area of LEGO news would you like us to cover more? Leave a comment below to tell us.
We are excited for more news to come in 2020, so have a happy new year from everyone at The Brothers Brick!