LEGO Masters has announced it's cast of contestants for the upcoming brick building reality TV show. Many of the cast have had creations featured on The Brothers Brick previously, and we are excited to see what everyone else creates on the show. LEGO Masters premieres on Wednesday, February 5th in North America on FOX.
We are especially excited to announce that one of our own contributors Flynn DeMarco and his husband have been cast on the show. Many people may recognize his Treasure of Snake Queen diorama. We are excited to hear about some behind-the-scenes details from him once the show airs. Tyler Clites is also regularly featured on The Brothers Brick for his outstanding models.
The show is hosted by Will Arnett (the voice of LEGO Batman) and features teams of two competing in LEGO challenges to win a cash prize and become LEGO Masters. Throughout the competition, judges from LEGO along with many special guests will encourage the builders, introduce incredible challenges, and whittle down the teams until only one remains.
After an exhaustive casting process, 20 people have been announced as contestants, ranging from ages 23 to 65 and hailing from every part of the country. Here are the contestants:
BOONE & MARK                               
Age: 35 / 36
Home Towns: Troutdale, OR / Oregon City, OR
Occupations: Pre-K Teacher / HVAC Installer
Team Name: THE BEARDED BUILDERS
Strengths: Technical builds / Apocalyptic worlds
---
MEL & JERMAINE
Age: 39 / 37
Home Towns: Glen Burnie, MD / Bronx, NY
Occupations: Law Enforcement / Technical Cell Phone Consultant
Team Name: EAST COAST BRICKSTERS
Strengths: Great storytellers / Tall skyscraper buildings
---
KRYSTLE & AMIE
Age: 30 / 34
Home Towns: Dallas, TX / Dallas, TX
Occupations: Gaming Designer / Software Engineer
Team Name: THE UNICORNS
Strengths: Great storytelling / Character assembly
---
MANNY & NESTOR
Age: 35 / 65
Home Towns: Bethlehem, PA / Bethlehem, PA
Occupations: Barber / Retired Truck Driver
Team Name: FATHER & SON BFFS
Strengths: Organic builds / Mini-fig character development
---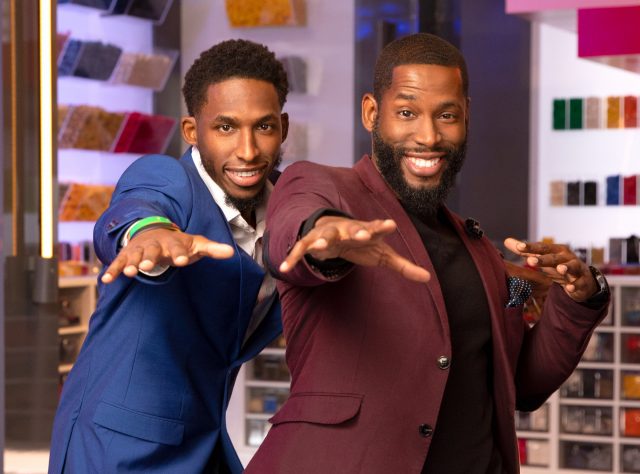 TRAVIS & COREY
Age: 29 / 34
Home Towns: Irvington, NJ / Monmouth Junction, NJ
Occupations: Preschool Teacher / LEGO Engineering Instructor
Team Name: BROTHERS WHO BRICK
Strengths: Creativity & Ingenuity / Speed
---
SAM & JESSICA
Age: 45 / 29
Home Towns: Los Angeles, CA / Redding, CT
Occupations: Set Builder / Artist
Team Name: THE ECCENTRICS
Strengths: Ingenuity / Storytelling
---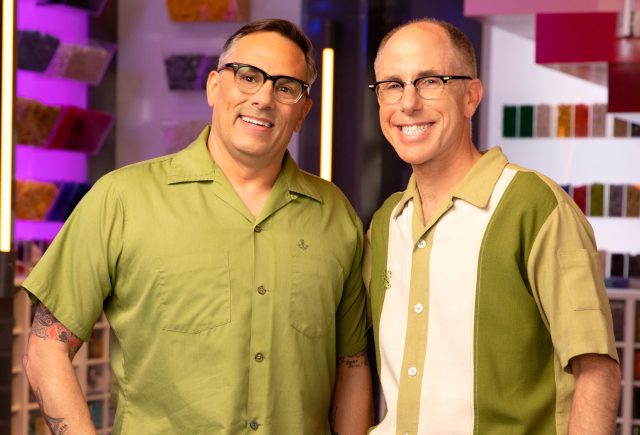 FLYNN & RICHARD
Age: 52 / 52
Home Towns: Oakland, CA / Oakland, CA
Occupations: LEGO Engineering Teacher K-6 / Theatrical Lighting Designer
Team Name: MARRIED THESPIANS
Strengths: Artistic Look / EV3 builds with sensors and motors
---
TYLER & AMY
Age: 32 / 28
Home Towns: Bradenton, FL / Bradenton, FL
Occupations: Model Designer / Piano Teacher
Team Name: THE NEWLYWEDS
Strengths: Sculpting – capturing shape & movement / Resourcefulness
---
JESSIE & KARA
Age: 48 / 49
Home Towns: Captain Cook, HI / Rogers, AK
Occupations: Administrative Assistant / Retail Manager, Landscape Company
Team Name: THE HIGHER THE HAIR THE CLOSER TO GOD
Strengths: Team Communication / Focus
---
CHRISTIAN & AARON
Age: 23 / 24
Home Towns: Louisville, KY / Manchester, NH
Occupations: Army Sergeant / LEGO Educator
Team Name: CLARK KENT & SUPERMAN
Strengths: Vehicle builds / Complex shaping
---
Stay tuned to The Brothers Brick for more about LEGO Masters coming soon!