LEGO Celebrates its 10 year anniversary of Ninjago with a visual feast. We share with you designs, artwork, and insights on popular sets never revealed before. With more than 200 sets released in a decade of TV Series, a Hollywood animated movie, and many more tie-ins and merchandise, there's no doubt that this original concept is a winner with many fans across the world.

Ninjago: Masters of Spinjitzu first hit the small screens in 2011 and was only intended to have a shelf life of 3 years. Now running with 13 TV-seasons carved in history and a Hollywood production animated movie to its name, it's made its mark and a proven favourite among fans.
---

It's amazing to see the concept of Ninjago in development 2 years before hitting the screens and coming to life. Here are early sketches and artwork from the very first ideas put to paper.
How it all started
Late on a Friday in fall 2009, a drawing was made that would be the beginning of something big. Tommy Andreasen did a sketch showing different elemental ninja and the team had the idea of the ninja being on a sort of spinners to make an active minifigure play.
On the drawing, you see a ninja of water, though that ended up not being added until Nya became the master of water in 2015. The sketch has the word 'Spinjago' on it, which was the first idea of a name, which then developed into 'Spinjitzu' – a combination of the words 'spin' and 'ninjitsu'.
The 'NINJAGO' name was also a combination of the words 'NINJA' and 'GO' which was taken from the end of the LEGO Group company name. It was also thought to be a great battle cry.
First-ever Spinjitsu drawing concept artwork
Skulkin Character Development
The first concept of Ninjago was conceived on a Friday, and over the weekend, Craig Sellers painted this piece of artwork

---

The first-ever drawing of Lloyd is this sketch by Tommy Andreasen
A sketch made in 2010 to sum up the concept of the first two Ninjago seasons
Sketches made for internal presentations in 2010 for Rise of the Snakes (2012)
Design sketches of Samurai Nya. Tim Ainley in 2010 worked on model design, part design, character design and story development for various themes including Ninjago.

---

The LEGO Garmadon's Dark Fortress is one of the first sets from the Ninjago lineup. The set is designed by Raphael Pretesacque retailed for USD 69.99 when launched.
In April 2011, Hellbent Games developed the LEGO Battles: Ninjago based on the storylines from the pilot season of Ninjago: Masters of Spinjitzu. The gameplay is a battle-based strategy approach focussing on harvesting bricks to construct facilities, generating soldiers and then assigning tasks.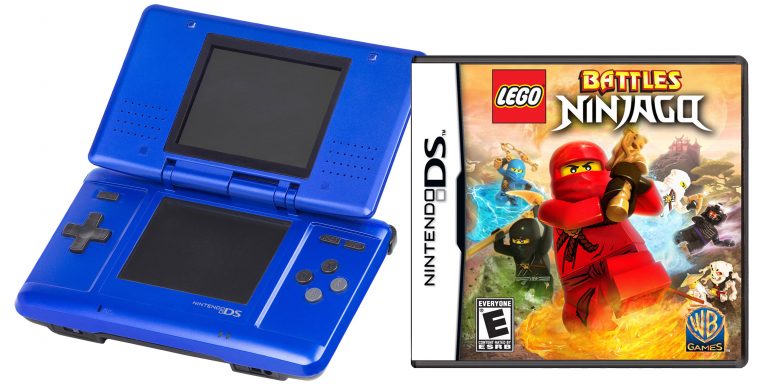 According to LEGO, the two Ninjago sets made it to the Top 10 products in 2011 is The Ice Dragon Attack | 158 pieces | $19.99 and the Fire Temple | 1174 pieces | $119.99.
---

Selected highlight of a 2012 Ninjago set release. Fangpyre Truck Ambush | 452 Pcs | USD 49.99 and designed by Mark Stafford
First sketches of the 5 snake tribes in Rise of the Snakes. Each tribe would have a different power – hypnosis, biting, etc
One of the best selling sets ever in the Ninjago line, top 5 product historical best seller ever is the 9450 Epic Dragon Battle | 915 pieces | USD 199.99 designed by Adrian Florea.
Making it into the Top 10 product in 2012 topseller, is the 9449 Ultra Sonic Rider | 622 Pieces | USD 79.99
---
Ninjago 70503 The Golden Dragon | 252 Pieces | USD 29.99 is one of the top 10 selling products in 2013.
---
Season 3 of the TV Series in 2014 titled LEGO Ninjago: Masters of Spinjitzu and subtitled Rebooted.
---

Season 4 poster: Tournament of Elements
Character Studies for Elemental Masters for 2015 Tournament of Elements
70738 Final Flight of Destiny's Bounty | 1253 pieces | USD 119.99 made it to the Top 10 products for LEGO in 2015
---
Select highlights and visuals from season 5
---

Scale Warriors sketch concept
2017 is when Ninjago hit the big movie screens, and for the very first time, based off LEGO's own original property featuring big Hollywood stars as a voice cast including  Dave Franco, Michael Pena, Kumail Nanjiani, Abbi Jacobson, Zach Woods, Fred Armisen, Jackie Chan, Justin Theroux, and Olivia Munn. Below are select promotional materials used for the launch.
The movie also spun off successful sets and 70620 Ninjago City | 4867 pieces | USD 299.99 was an instant favourite.
---

Select sketches of various characters
Mask element design sketches
---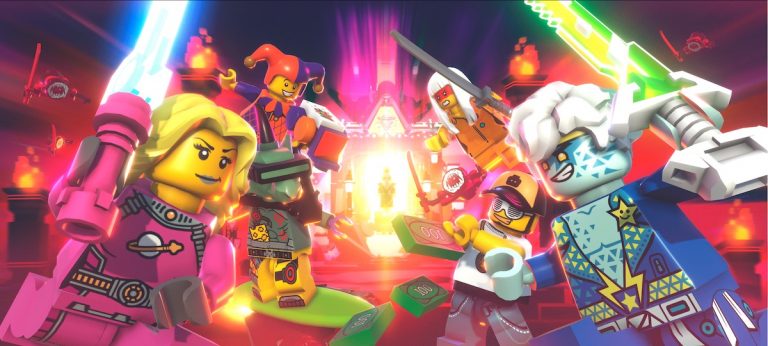 Concept Sketches for characters
Posters
---

Poster concept art
---
Check out the recent news on 2021 releases: