Matthew Hocker has been on the LEGO scene for quite a while now and has had his builds featured right here on TBB. What you may not know is that he has an extended love and appreciation of collecting LEGO ephemera. The term is derived from the Greek word ephemeros, which means "lasting only one day, short-lived." An ephemera collection consists of the paper materials that frequently get thrown away or lost because of their short-term usefulness or popularity, such as letters of correspondence, sales literature (brochures, pamphlets, catalogues, etc), postcards, ticket stubs, etc. Matt's love for his LEGO collection enhances his appreciation of the hobby and its vast history.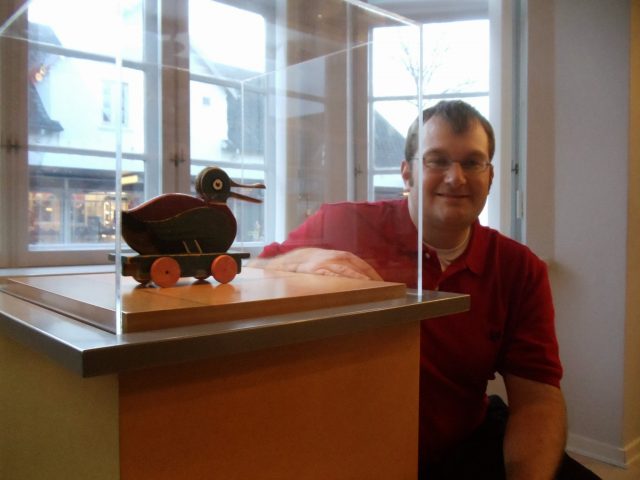 Matt in 2014 together with the wooden duck in Idea House
Matthew has contributed digitized literature and write-ups to Brick Model Railroader and digital contributions to the library section of Brickset. His research skills and appreciation for a collection of this nature stems from his day-to-day role as a librarian.
Our curiosity got the better of us, and we ended up having a long conversation with Matthew, learning a lot about what he does and why he does it. Here's an insight into Matthew and his collection.

A portion of Matt's collection of Brochures