Summer is here, and the floodgates of new LEGO sets have opened with 55 sets available as of today. Fans of Star Wars, Superheroes, City, Creator, Friends, Elves, LEGO Dimensions, and The LEGO Batman Movie have a lot to look forward to. And to sweeten the deal, LEGO is offering a cute free Minifigure Travel Pack and free shipping with purchases of $35 or more from the LEGO Shop.
---
STAR WARS: From Rathtars to the Quadjumper, LEGO has a plethora of new Star Wars sets including several battle packs, a Jedi Starfighter, a Freemaker ship, and a crispy Anakin.
75178 LEGO Star Wars Jakku Quadjumper, 457 pieces, $49.99 USD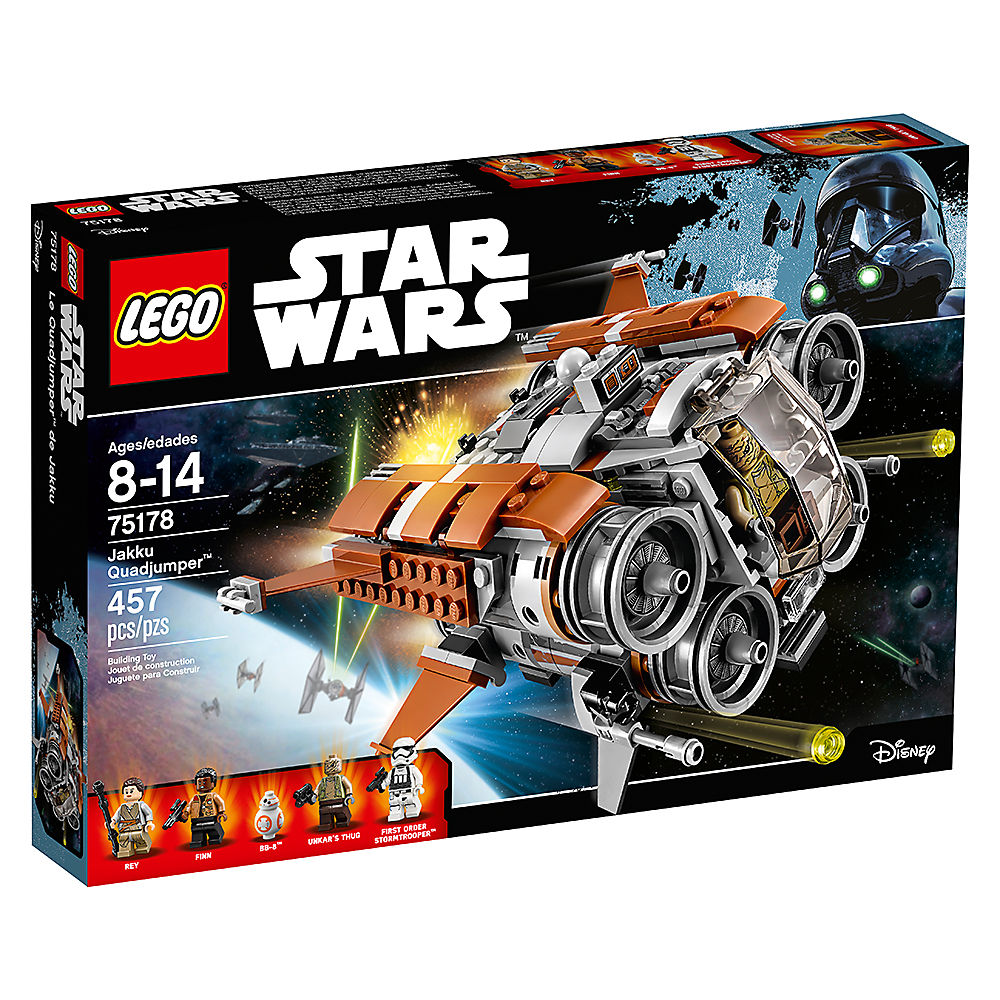 75180 LEGO Star Wars Rathtar Escape, 836 pieces, $79.99 USD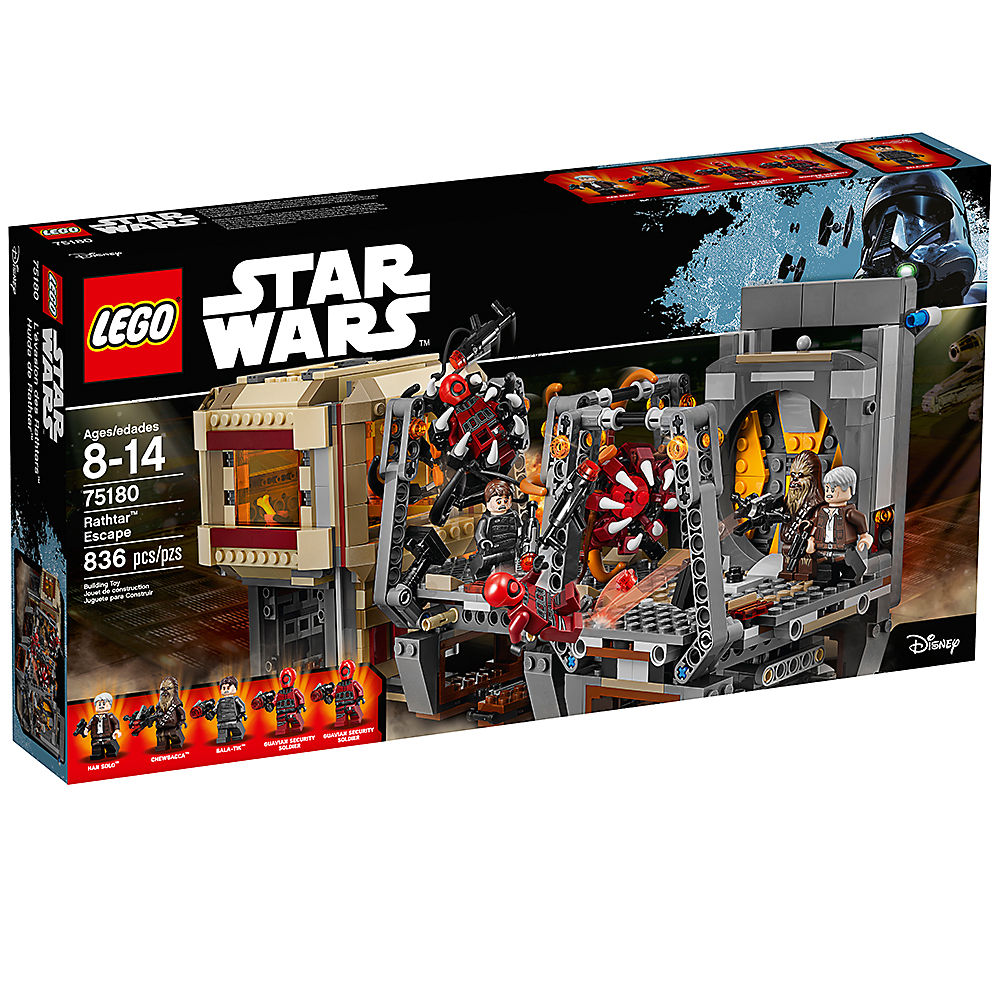 75185 LEGO Star Wars Tracker I, 557 pieces, $69.99 USD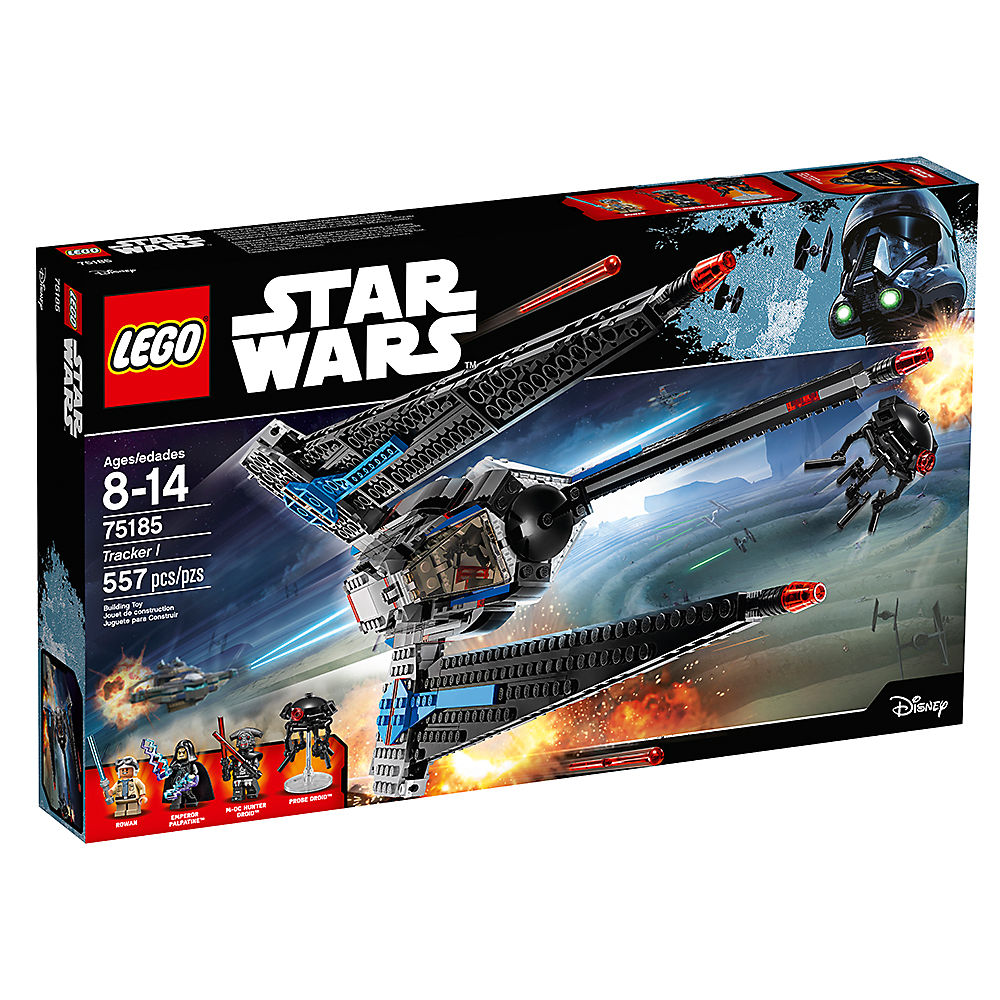 ---
Here's the full list of LEGO themes with new products released today, covered in depth later in this post:
---
75183 LEGO Star Wars Darth Vader Transformation, 282 pieces, $24.99 USD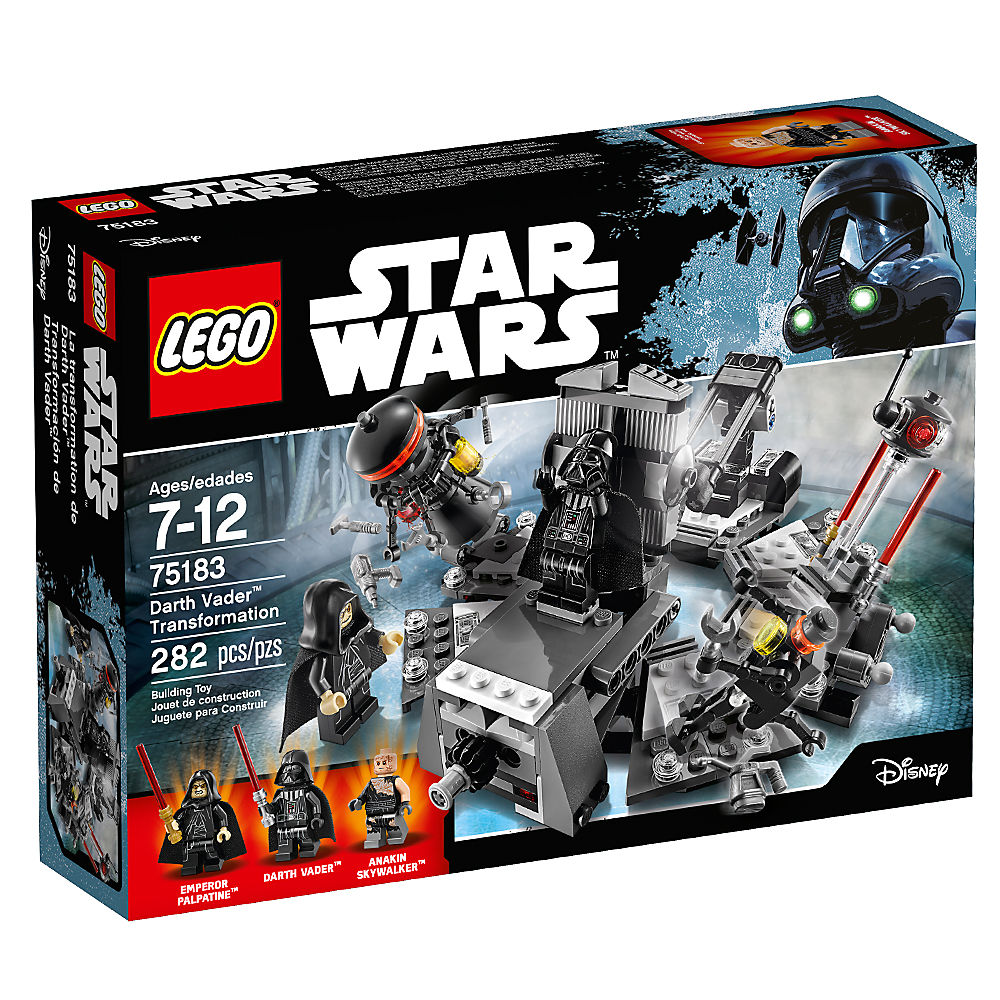 75182 LEGO Star Wars Republic Fighter Tank, 305 pieces, $24.99 USD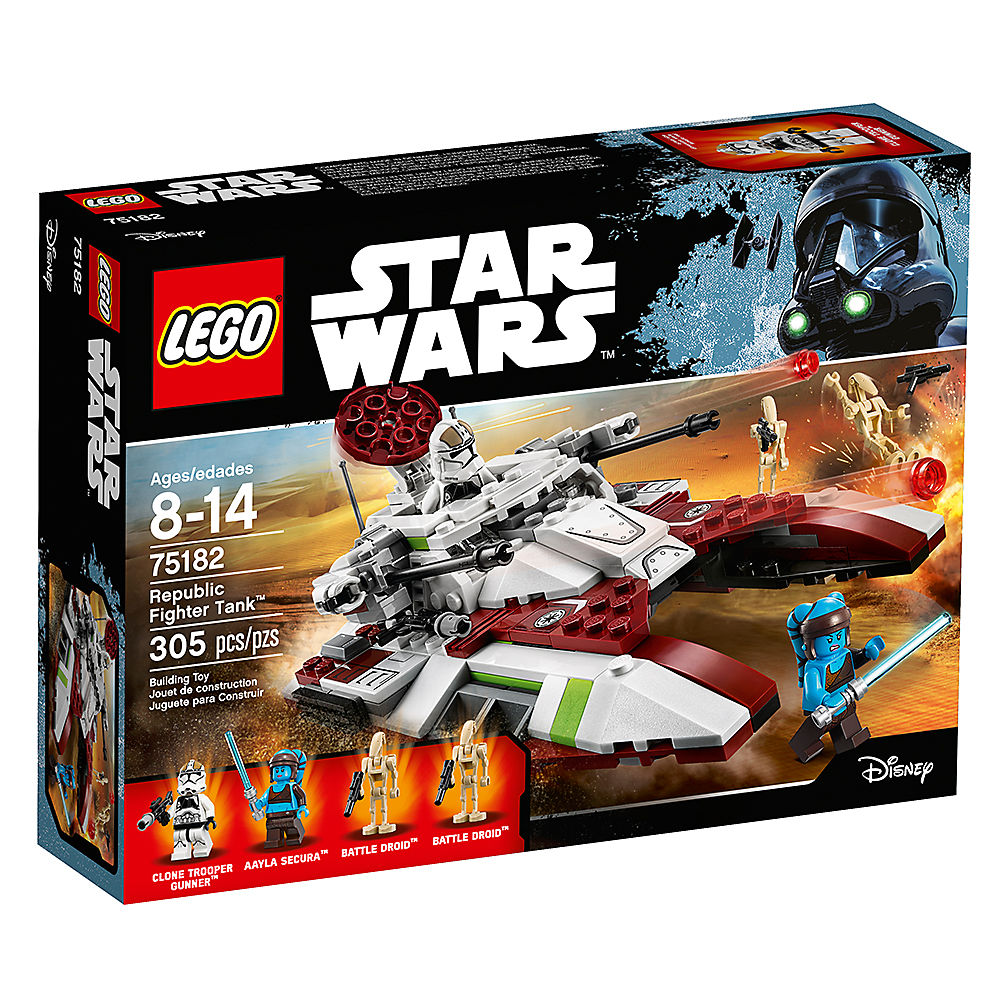 75167 LEGO Star Wars Bounty Hunter Speeder Bike Battle Pack, 125 pieces, $14.99 USD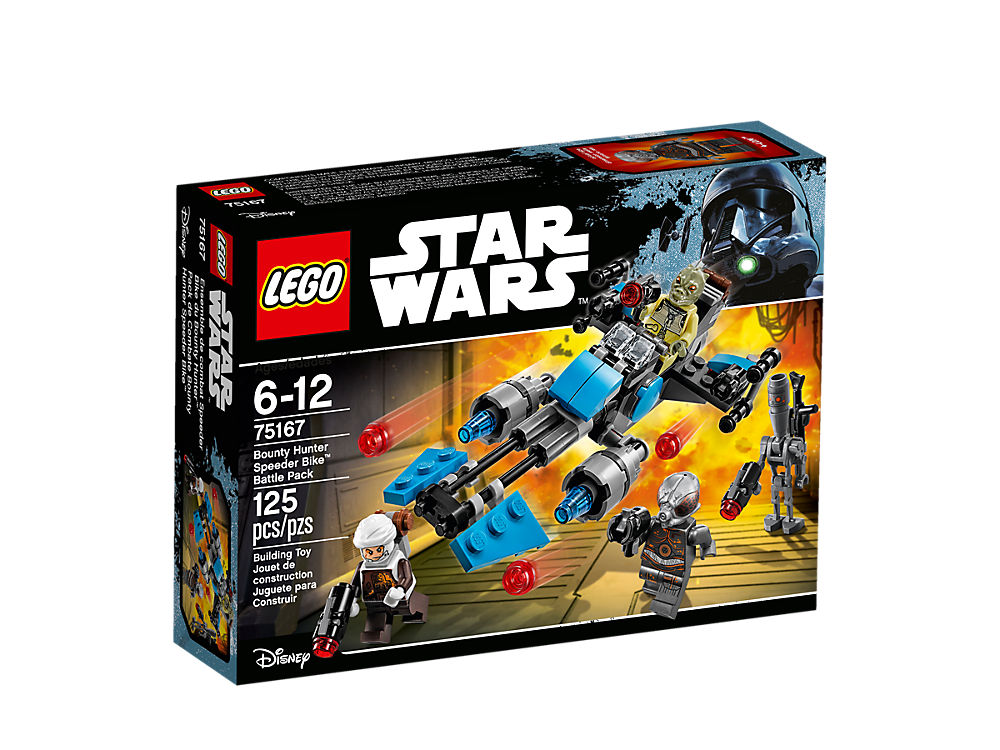 75166 LEGO Star Wars First Order Transport Speeder Battle Pack, 117 pieces, $14.99 USD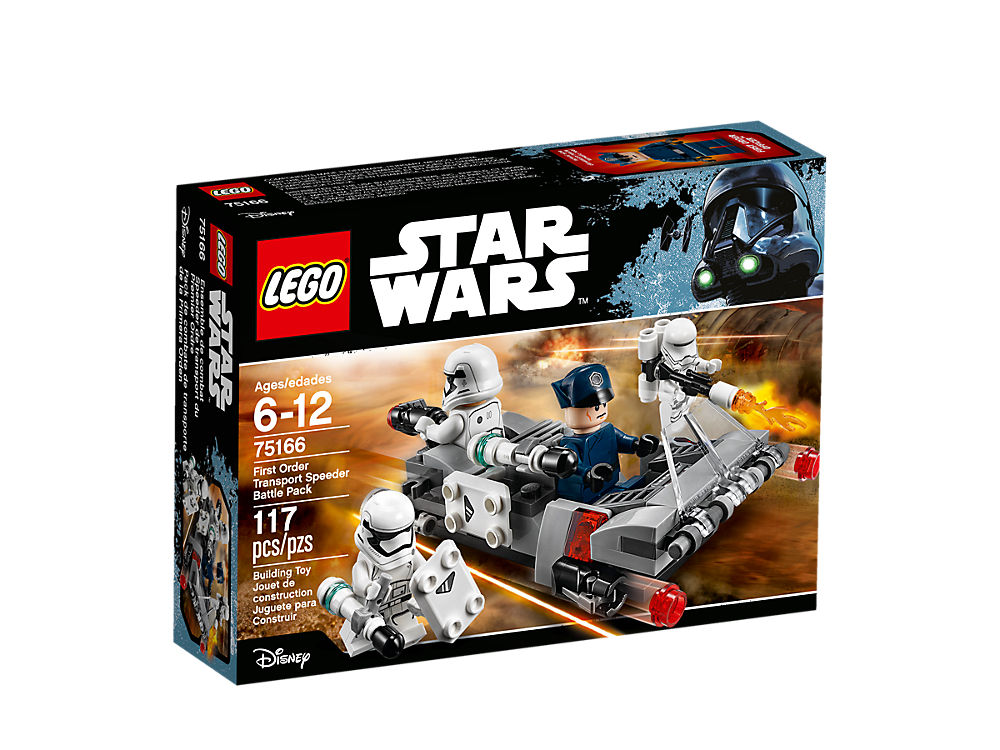 75531 LEGO Star Wars Stormtrooper Commander, 100 pieces, $24.99 USD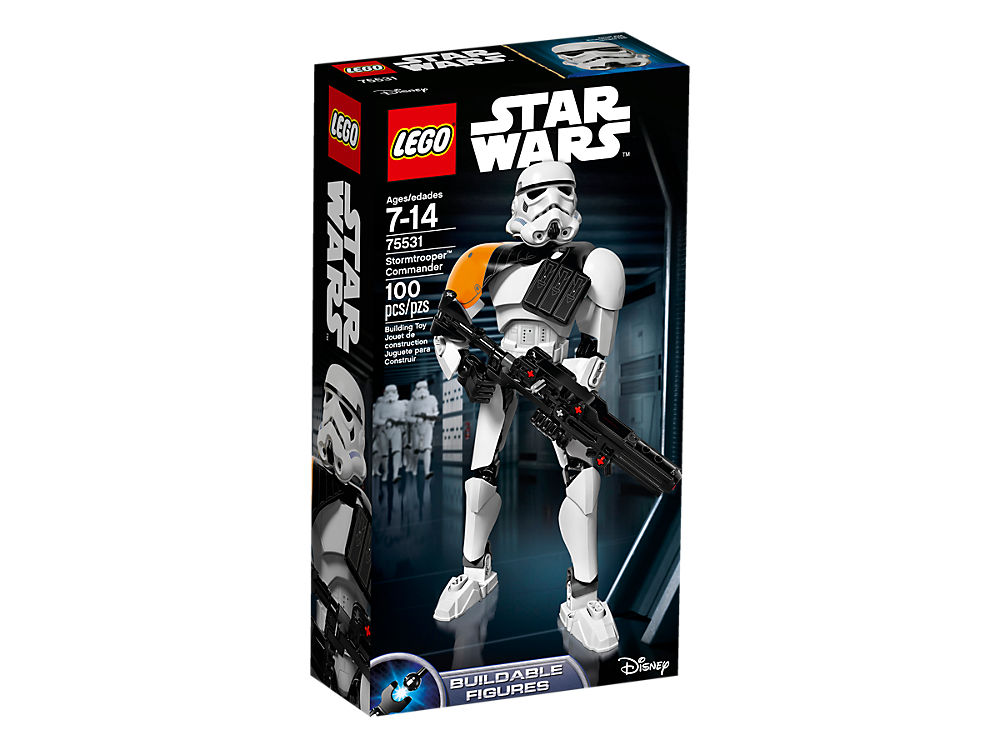 75186 LEGO Star Wars Arrowhead, 775 pieces, $89.99 USD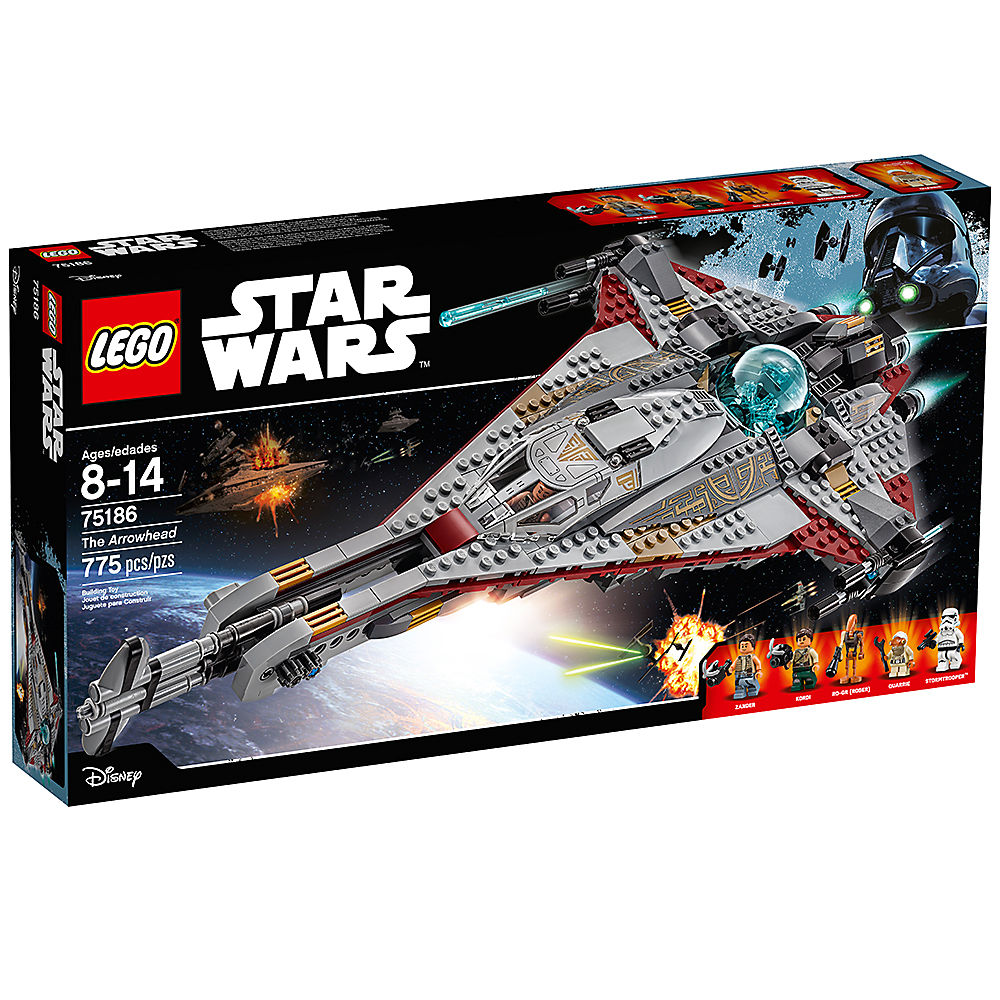 ---
LEGO IDEAS: You can now get your hands on the towering Saturn V rocket from the Apollo space missions, and it is the largest LEGO Ideas set launched to date. Read TBB's LEGO Saturn V review about this massive set and the techniques it takes to build it.
60159 LEGO Ideas NASA Apollo Saturn V, 1969 pieces, $119.99 USD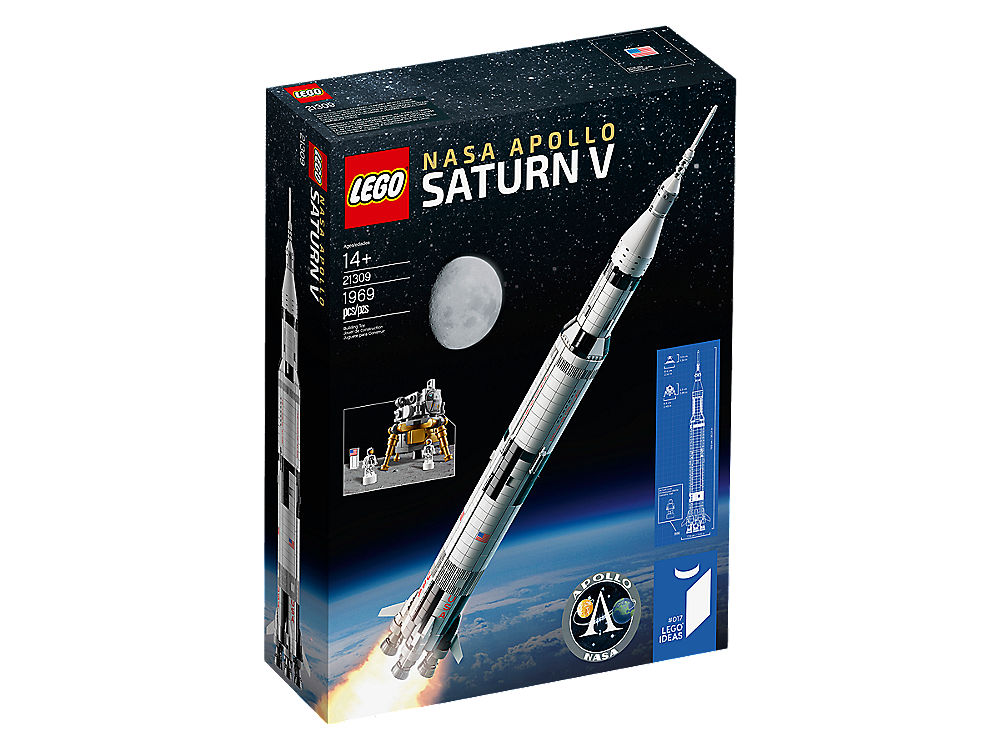 ---
CREATOR: In addition to the ornate new fairytale carousel, the Creator theme has also launched their own space shuttle, a cool blue car, and several modular buildings with a new wall-segment swapping functionality.
10257 LEGO Creator Carousel, 2670 pieces, $199.99 USD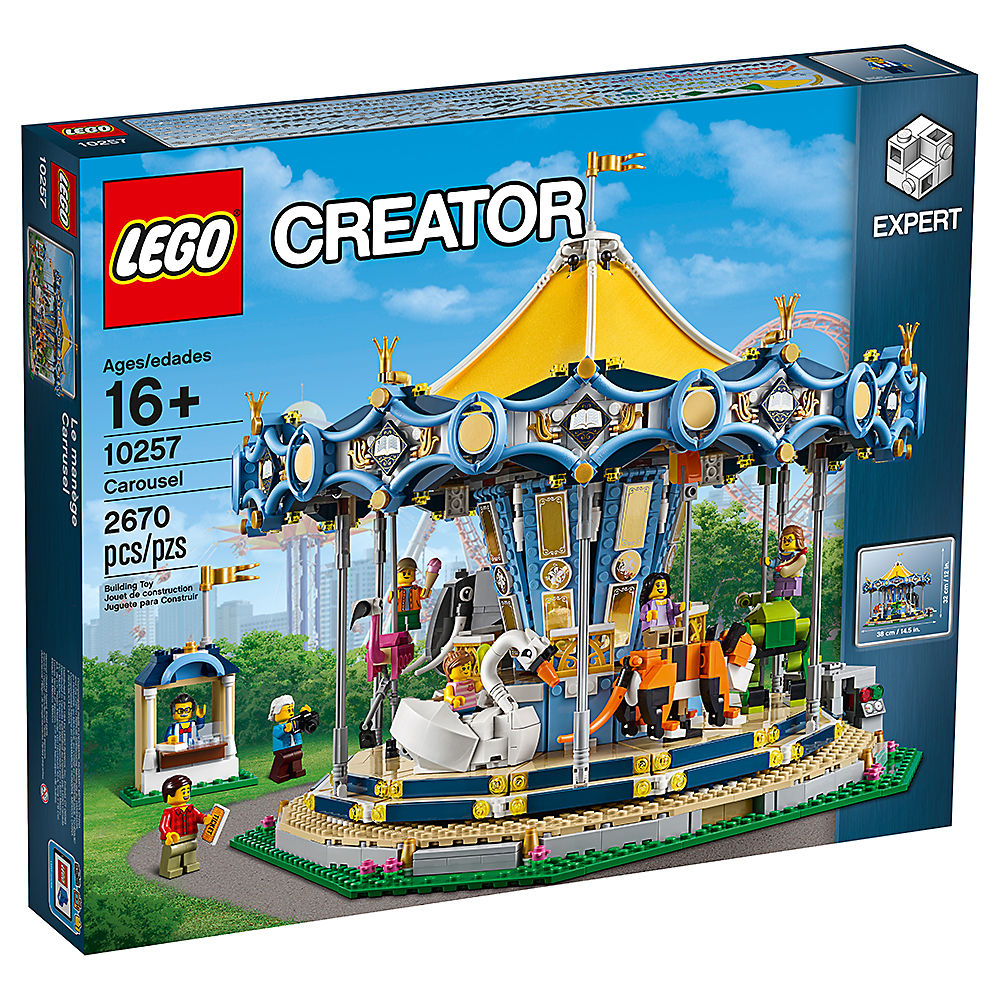 31066 LEGO Creator Space Shuttle Explorer, 285 pieces, $29.99 USD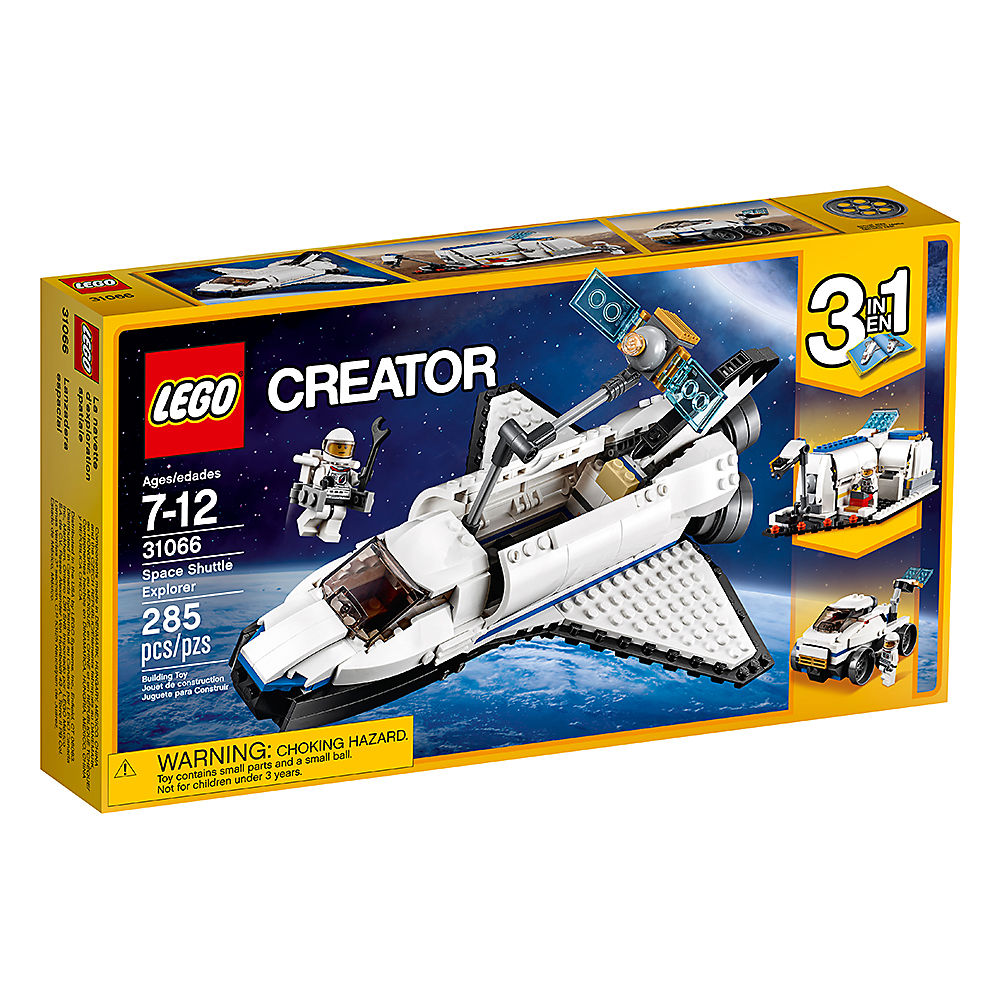 31070 LEGO Creator Turbo Track Racer, 664 pieces, $59.99 USD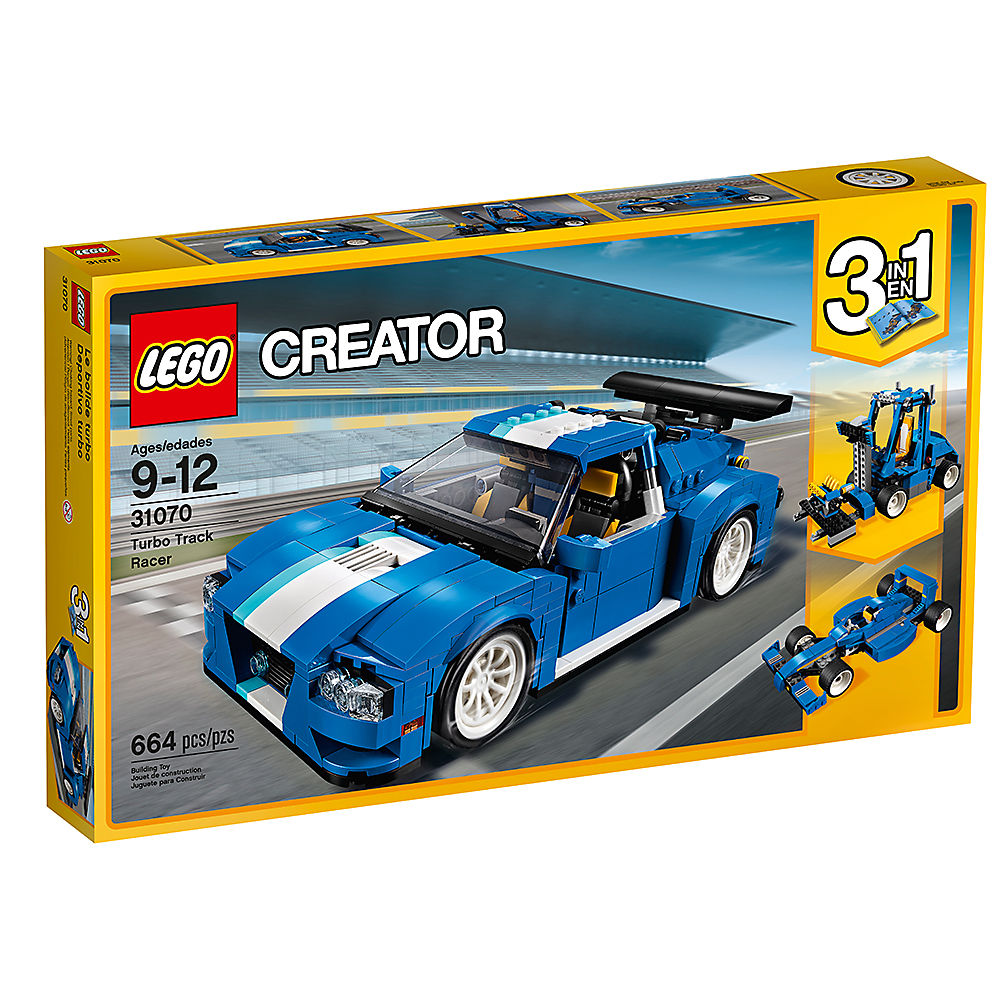 31069 LEGO Creator Modular Family Villa, 728 pieces, $69.99 USD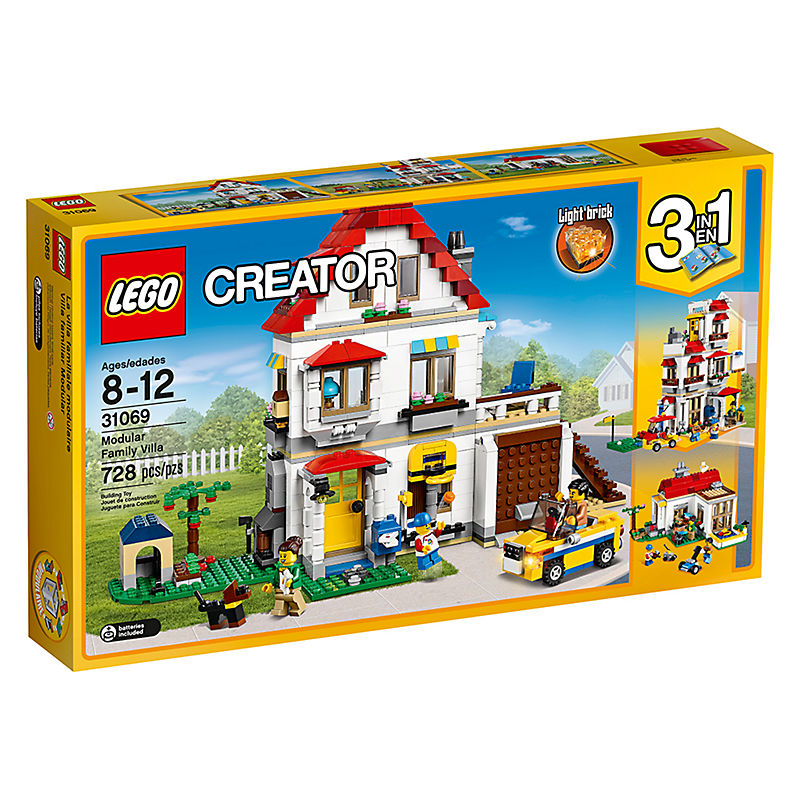 31068 LEGO Creator Modular Modern Home, 386 pieces, $29.99 USD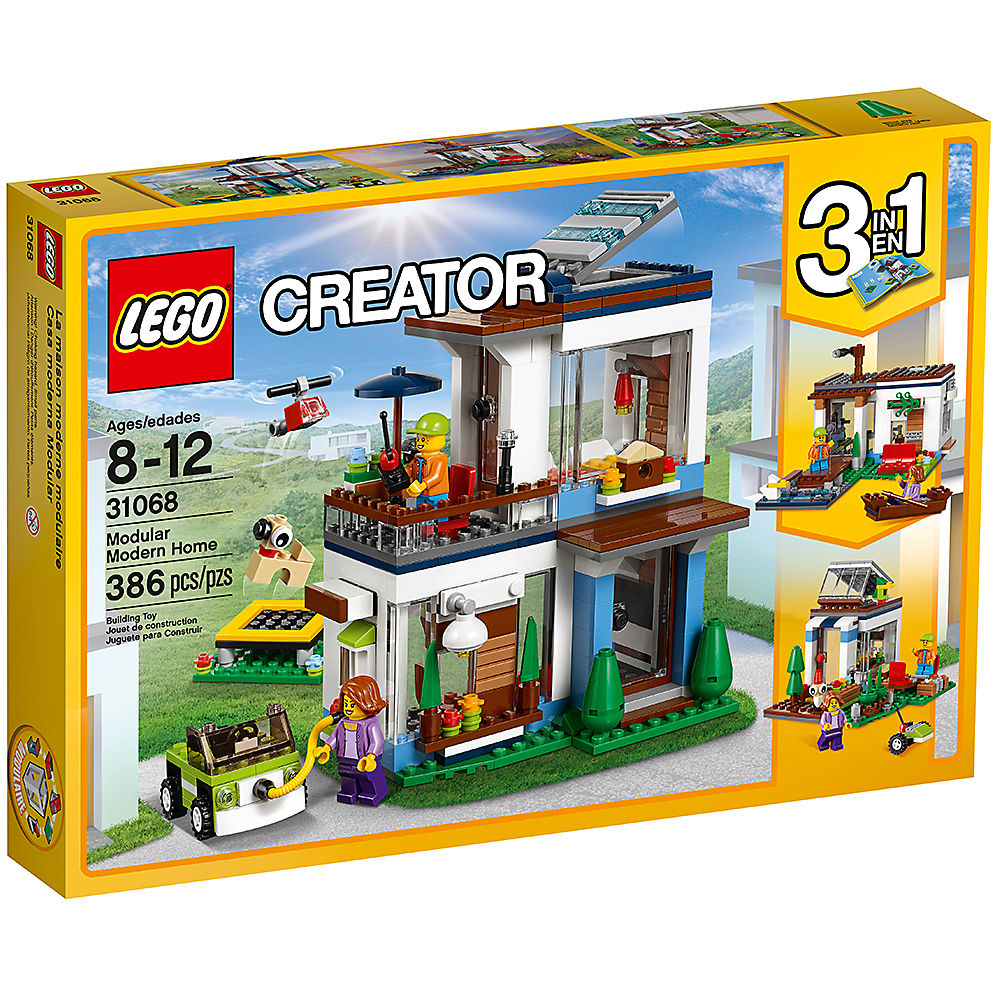 31067 LEGO Creator Modular Poolside Holiday, 356 pieces, $29.99 USD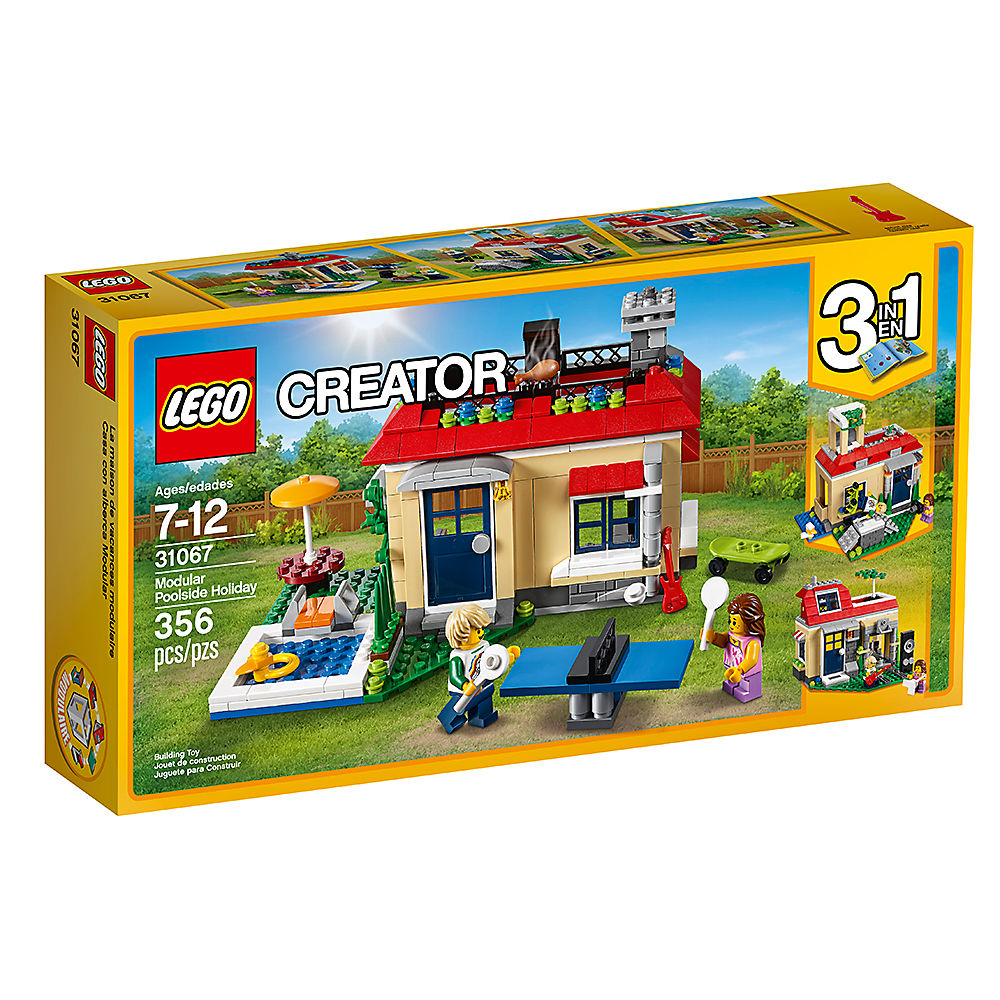 ---
LEGO BATMAN MOVIE: More iconic vehicles and villains arrive straight from Gotham, with the ultra-cool 4-in-1 Ultimate Batmobile with flying monkeys and Polka-Dot Man, the Batwing, and several other rides.
70917 LEGO Batman Movie Ultimate Batmobile, 1456 pieces, $139.99 USD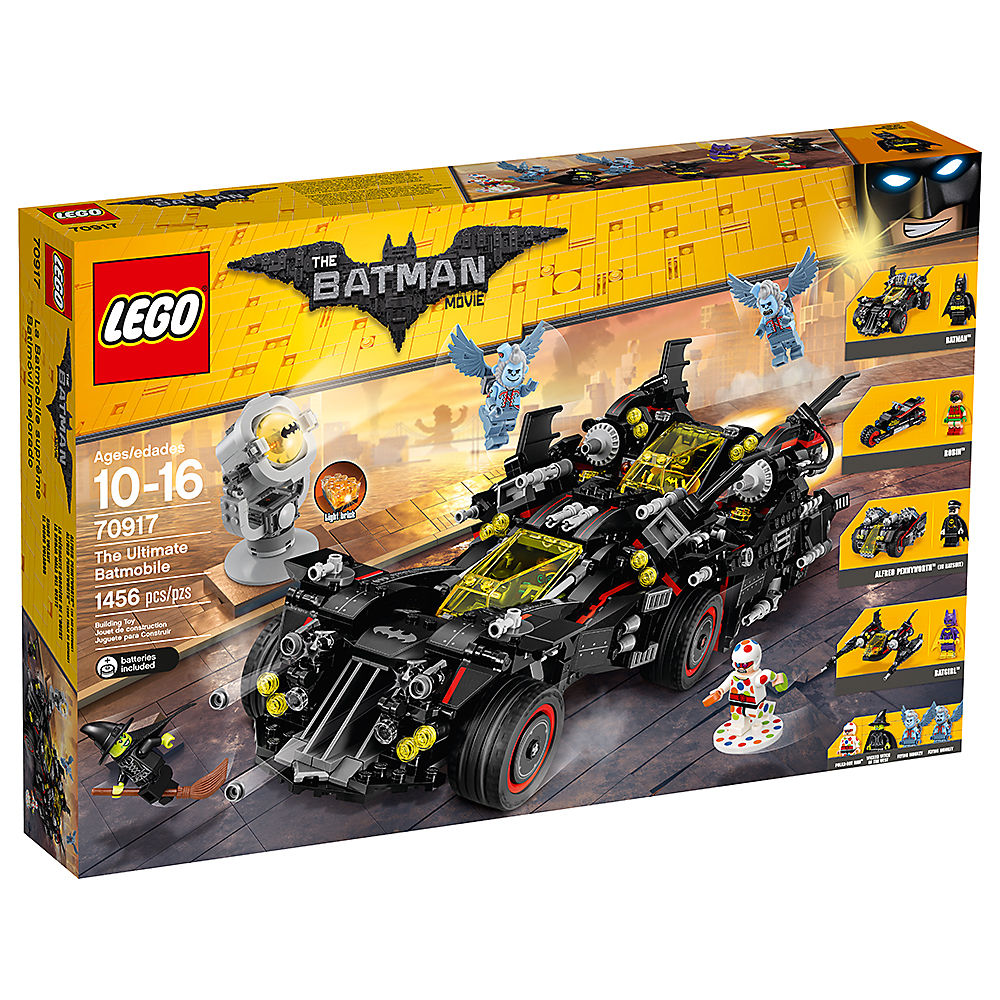 70916 LEGO Batman Movie Batwing, 1053 pieces, $89.99 USD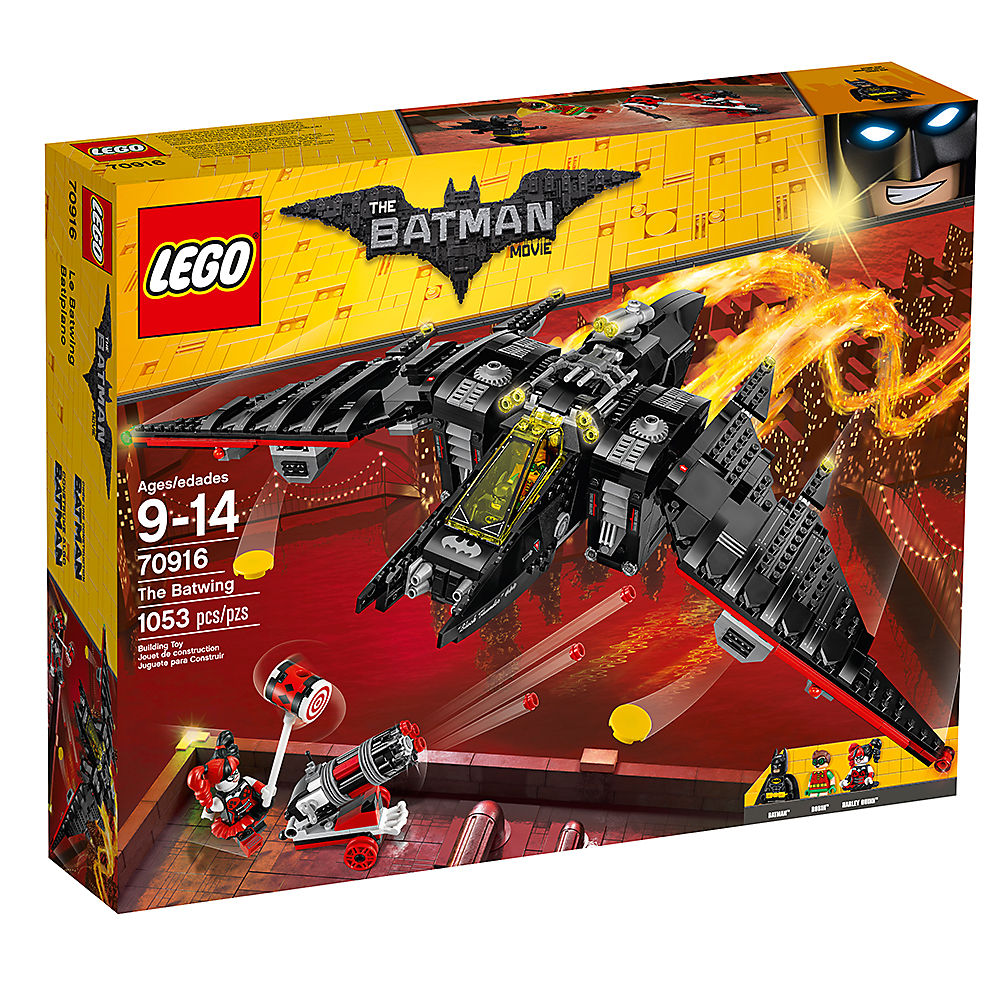 70915 LEGO Batman Movie Two-Face Double Demolition, 564 pieces, $59.99 USD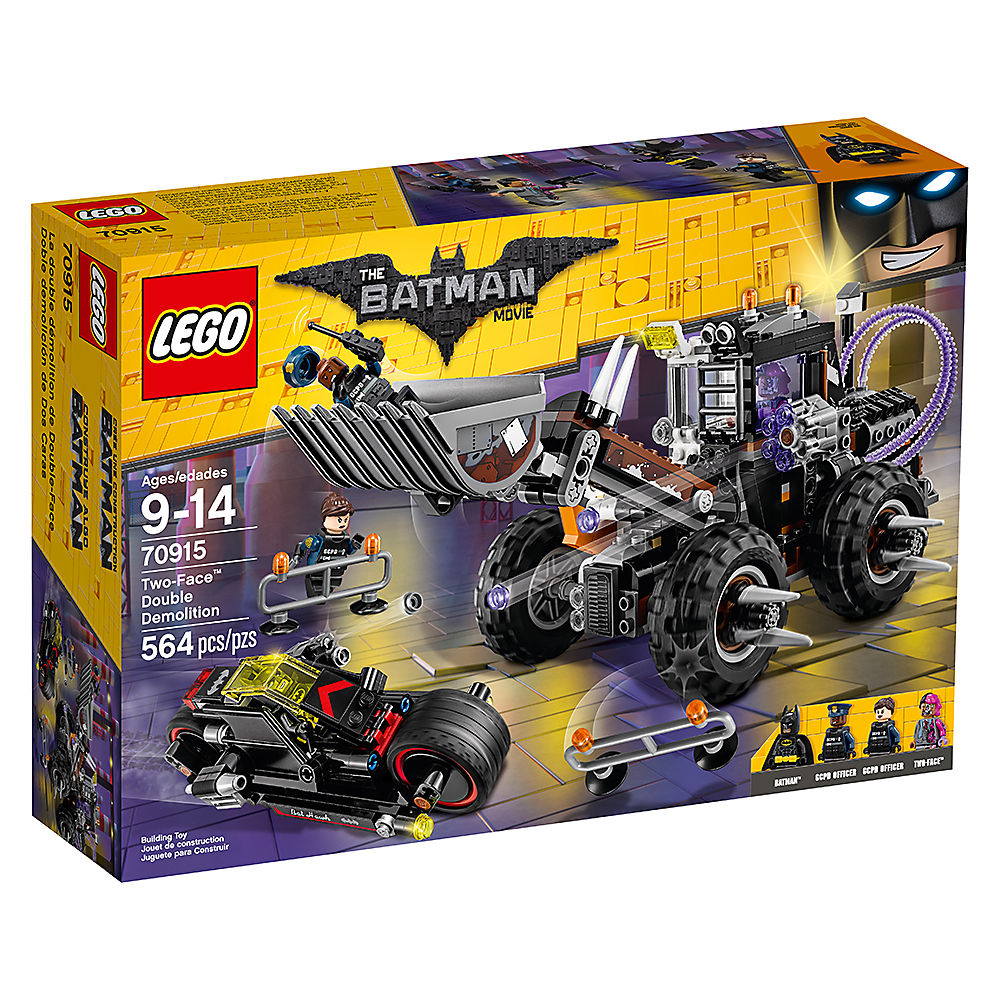 70914 LEGO Batman Movie Bane Toxic Truck Attack, 366 pieces, $49.99 USD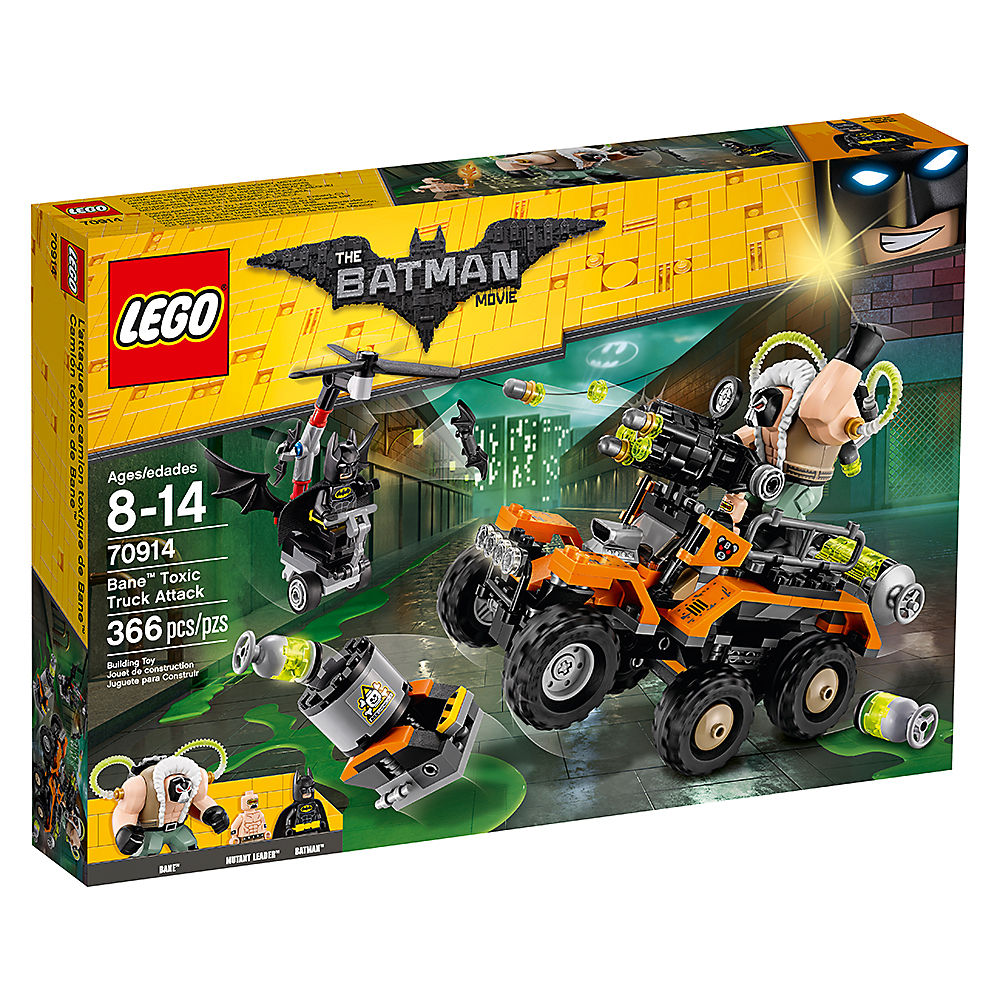 70913 LEGO Batman Movie Scarecrow Fearful Face-off, 141 pieces, $14.99 USD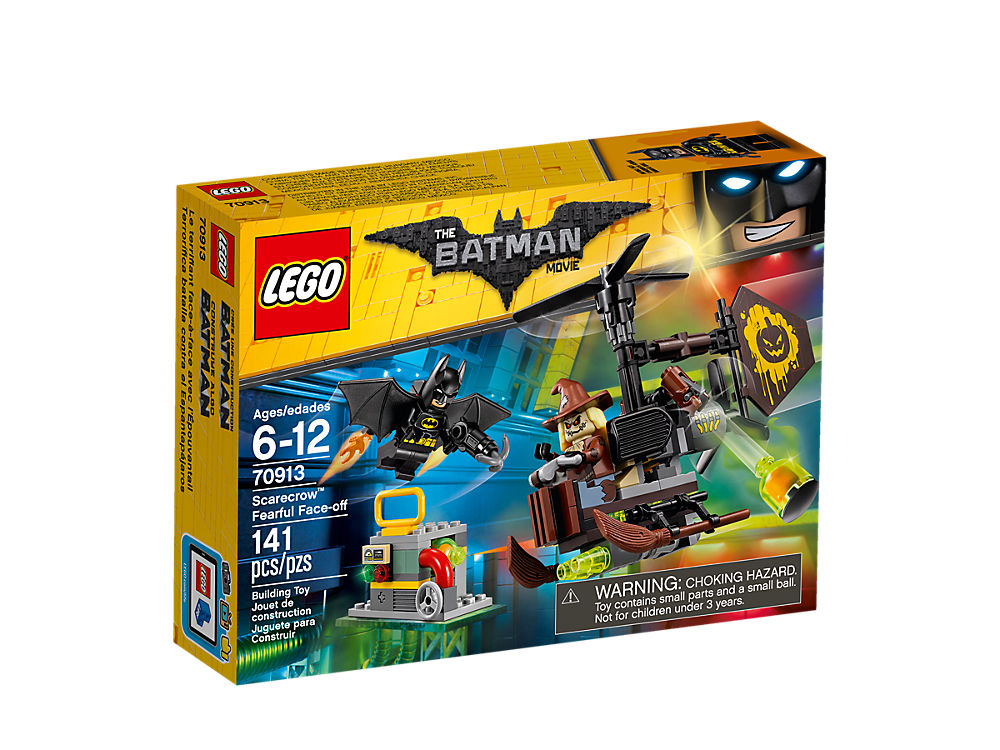 ---
MARVEL SPIDERMAN: Ahead of the new moving coming out July 7, we have a few new Spiderman sets featuring Vulture (with so many Nexo Knight shields), the ATM heist featured in the trailer as well as a Ghost Rider team up pack.
76083 LEGO Marvel Spiderman Homecoming Beware the Vulture, 375 pieces, $39.99 USD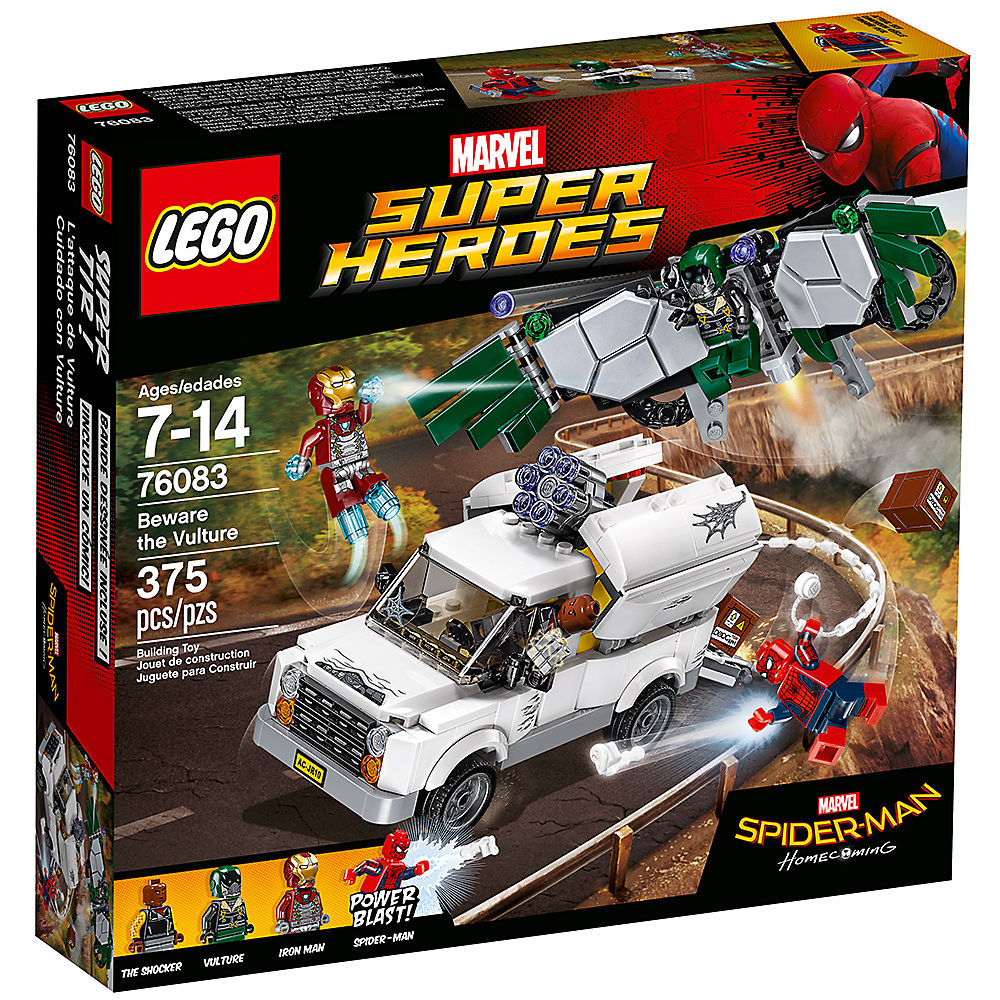 76082 LEGO Marvel Spiderman Homecoming ATM Heist Battle, 185 pieces, $19.99 USD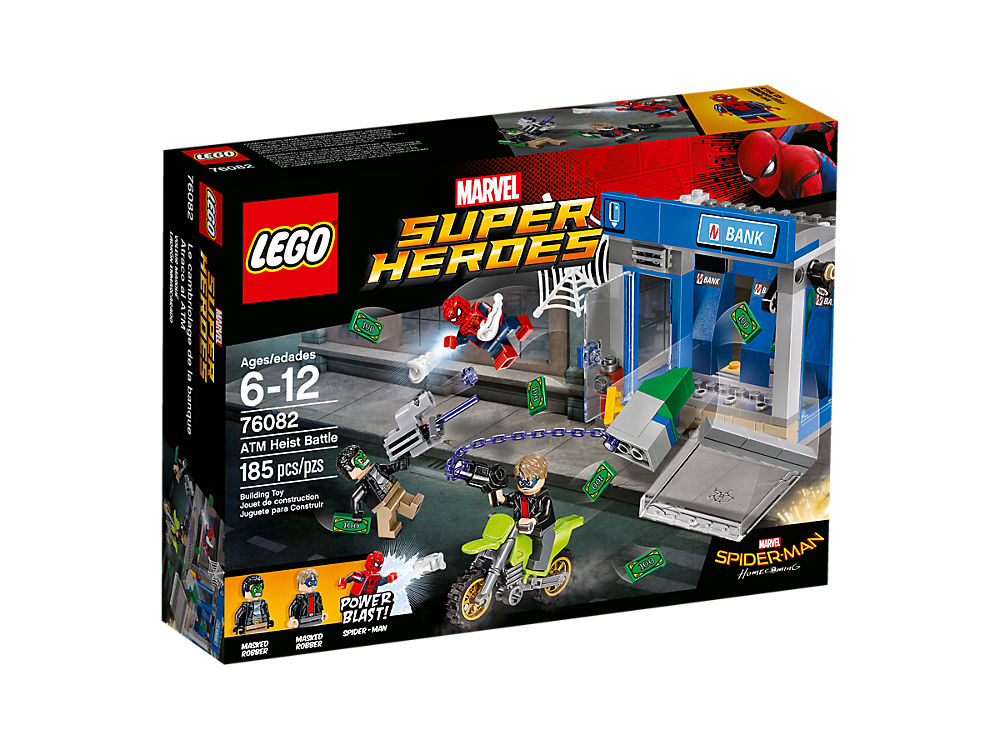 ---
DC WONDER WOMAN: Aside from Batman, not many other DC Comics Super Heroes got any sets except for Wonder Woman. With her movie coming out tomorrow, June 2, we will see how well the set reflects the movie soon.
76075 LEGO DC Comics Wonder Woman Warrior Battle, 286 pieces, $29.99 USD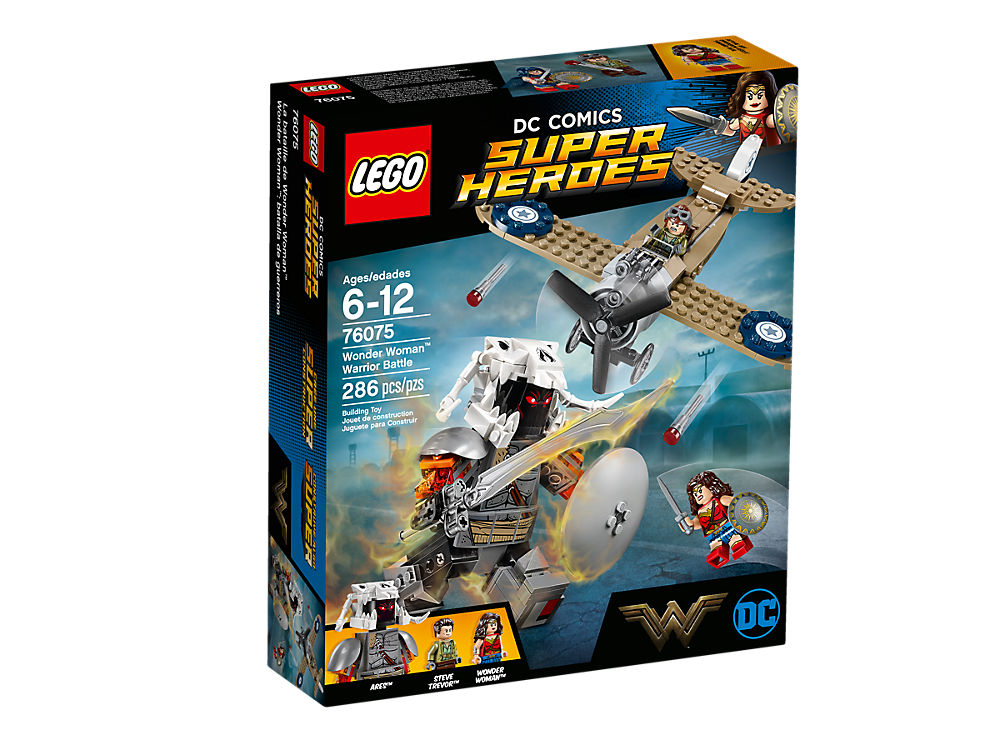 ---
CITY JUNGLE: Get lost on a jungle safari, where you will encounter leopards, jaguars and a mini-figure eating plant! these sets will transport you to the middle of the rainforest.
60161 LEGO City Jungle Exploration Site, 813 pieces, $119.99 USD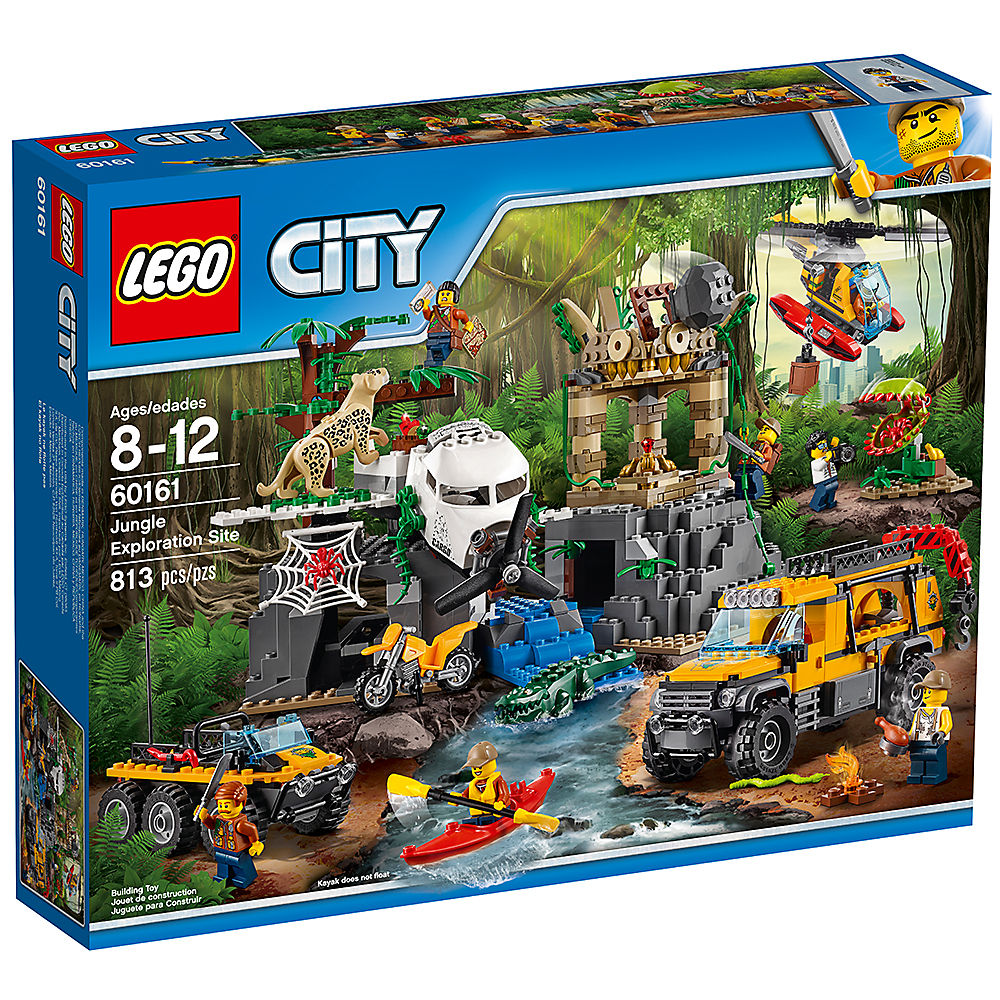 60160 LEGO City Jungle Mobile Lab, 426 pieces, $59.99 USD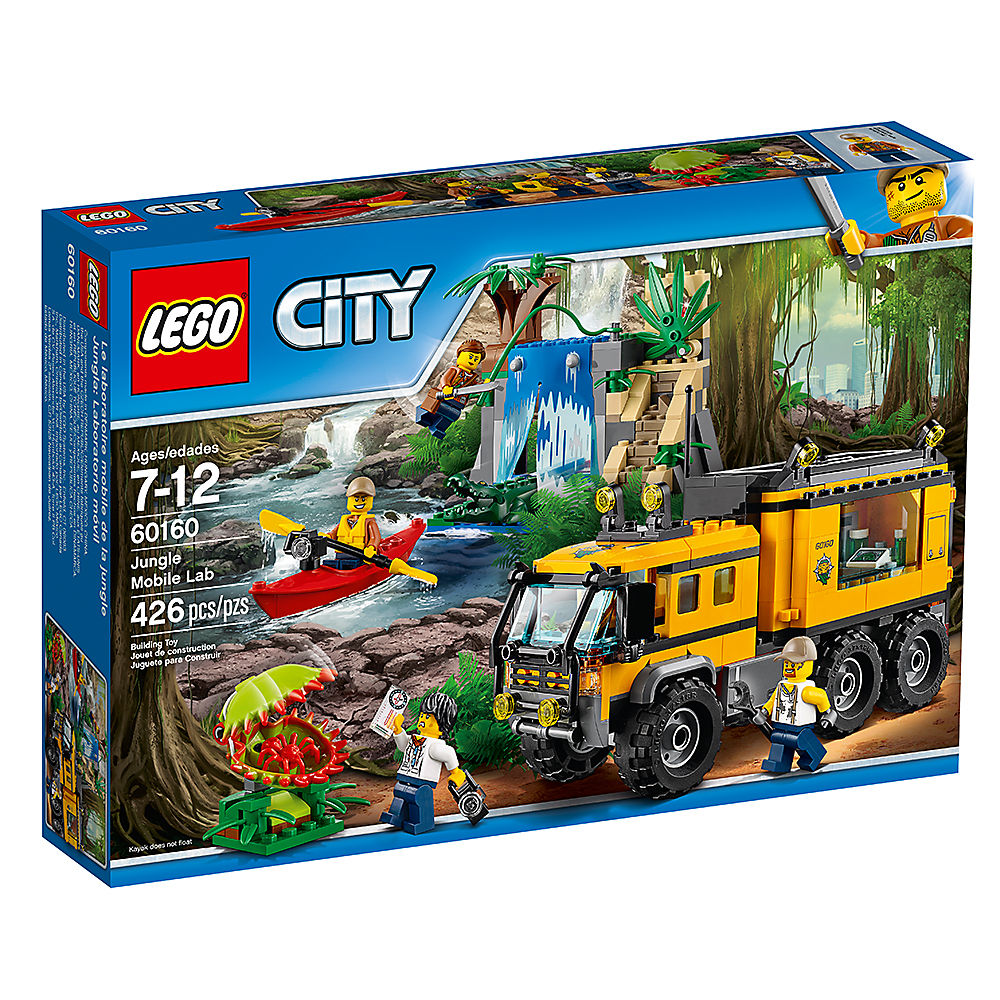 60159 LEGO City Jungle Halftrack Mission, 378 pieces, $39.99 USD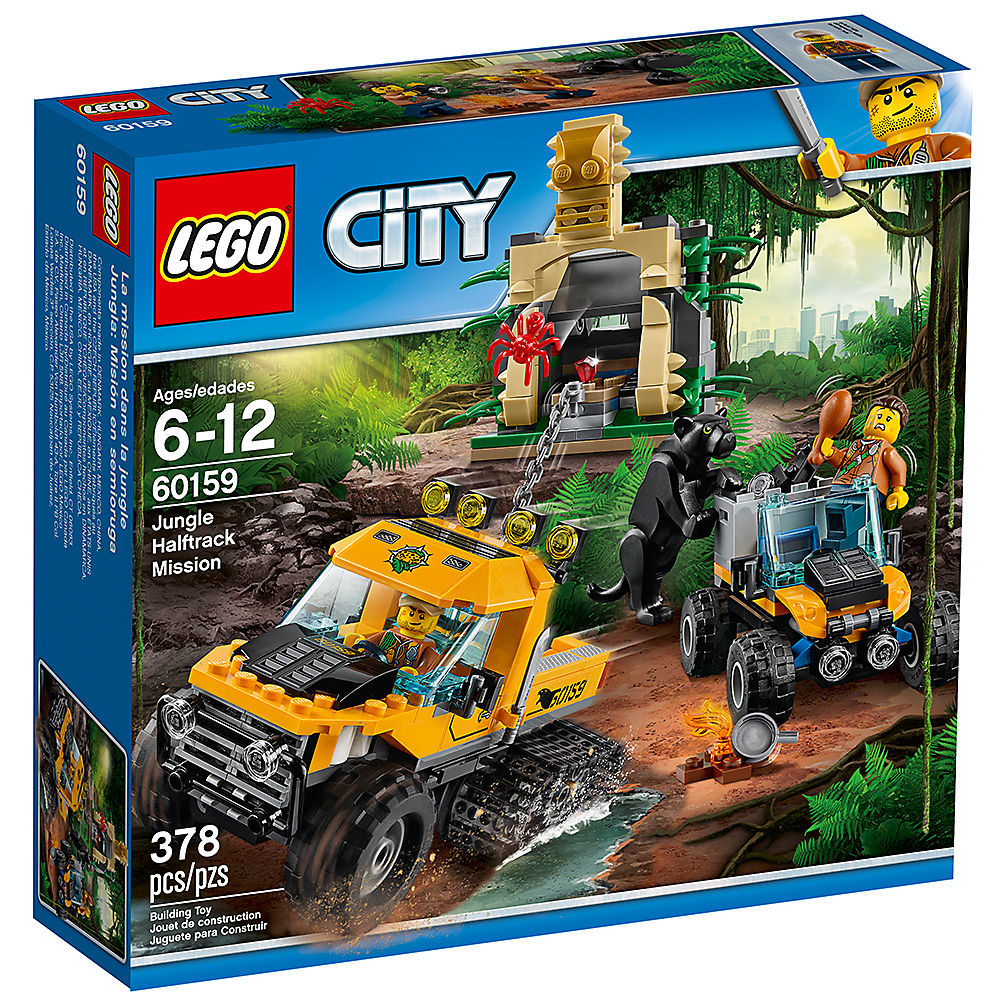 60158 LEGO City Jungle Cargo Helicopter, 201 pieces, $19.99 USD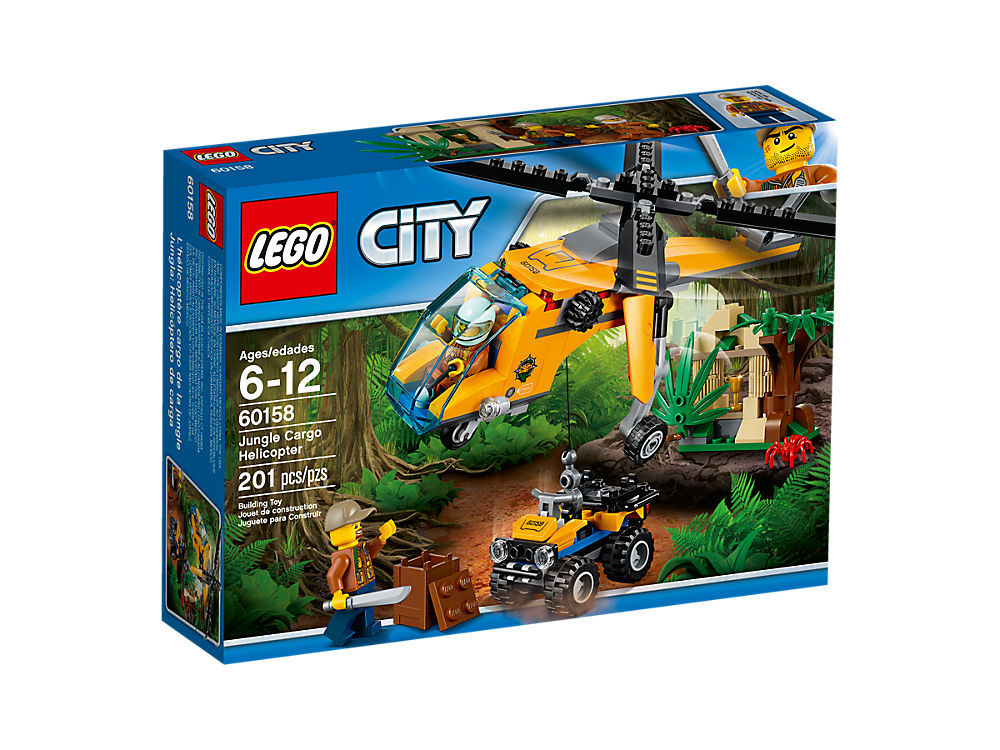 60157 LEGO City Jungle Starter Set, 88 pieces, $9.99 USD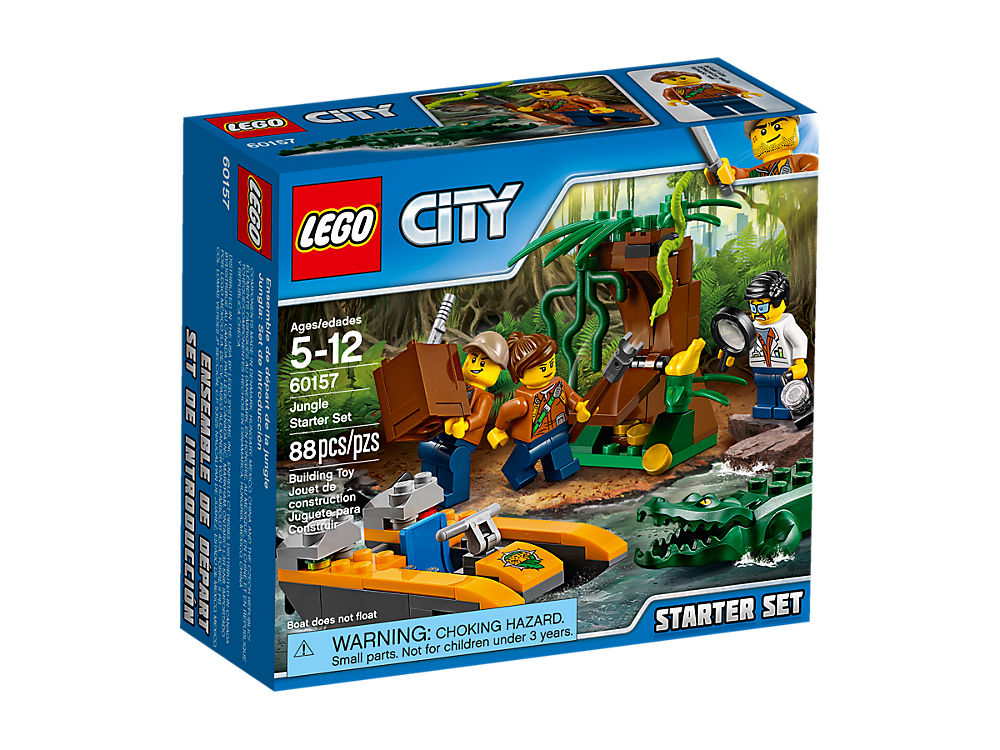 ---
CITY COAST GUARD: Not to be outdone in the jungle, LEGO City expands its reach to the coastline, with its brave coast guard saving the day. Many of these sets actually float in water.
60167 LEGO City Coast Guard Headquarters, 792 pieces, $119.99 USD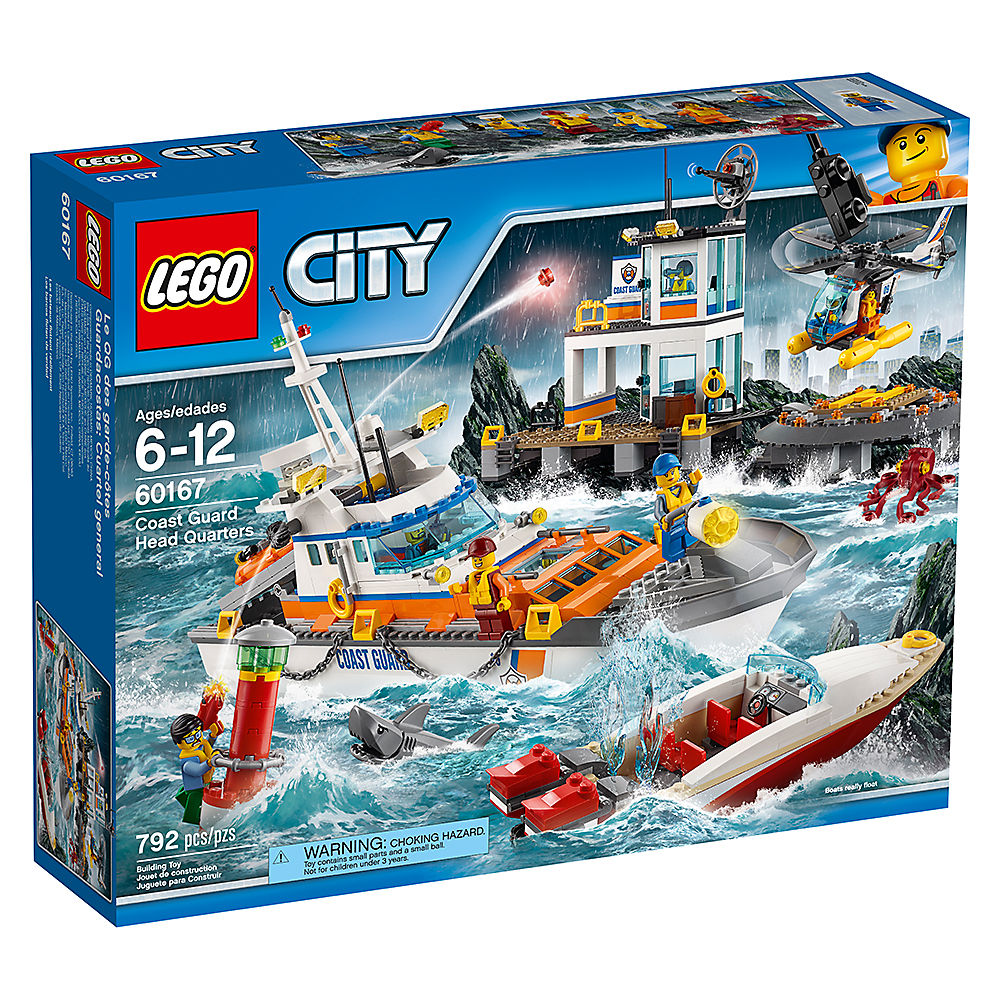 60166 LEGO City Heavy-duty Rescue Helicopter, 415 pieces, $59.99 USD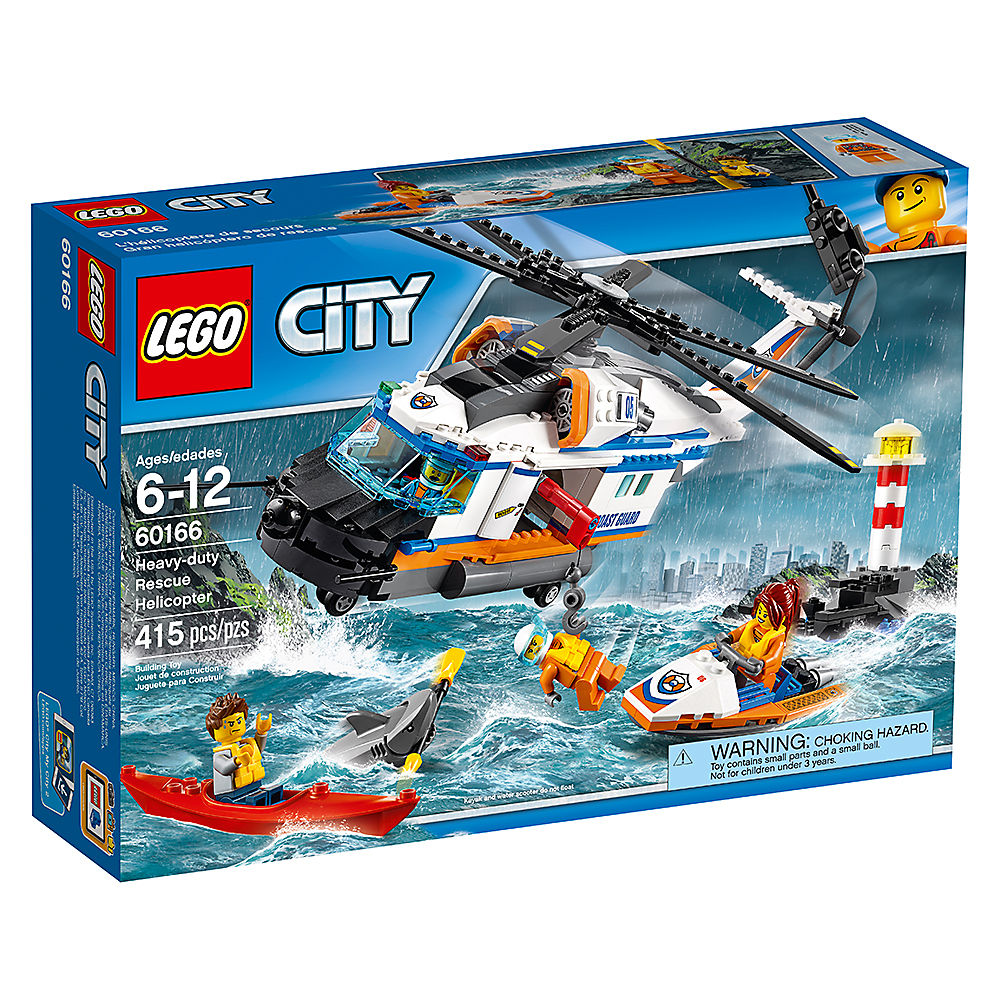 60165 LEGO City 4×4 Response Unit, 347 pieces, $39.99 USD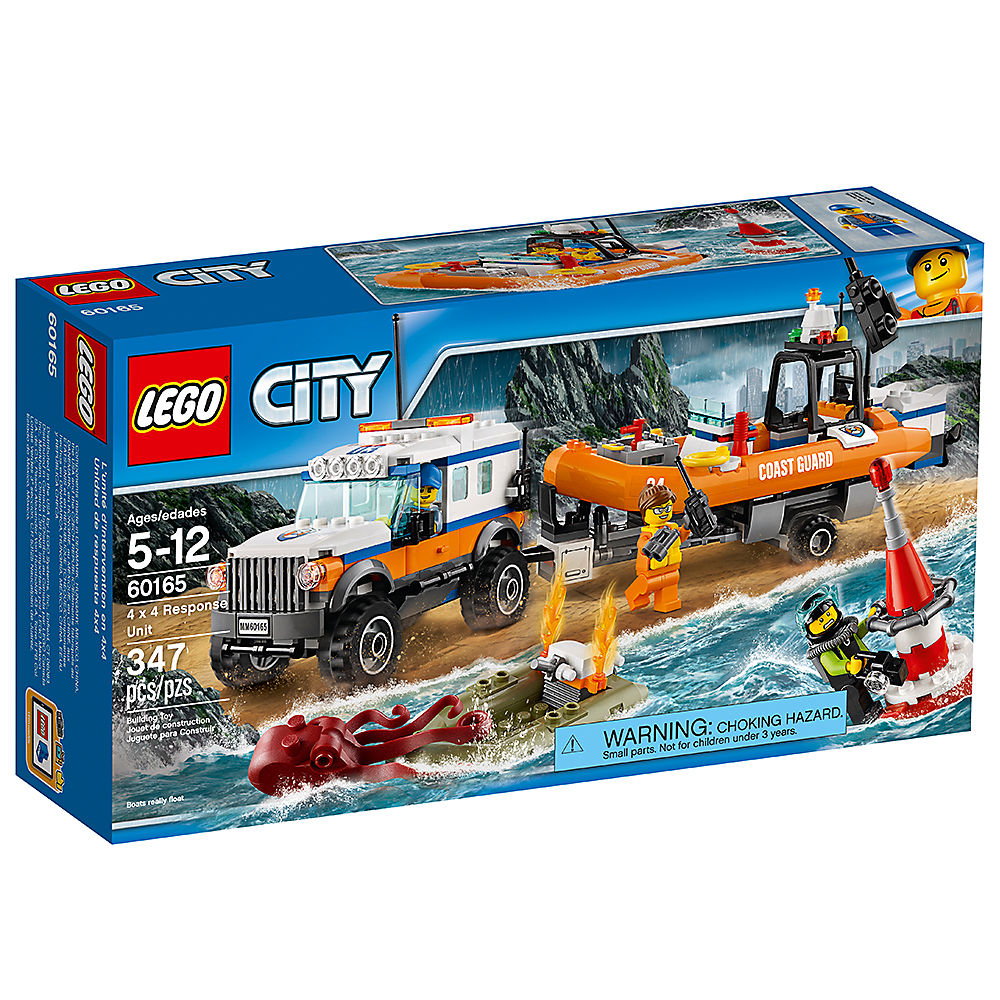 60164 LEGO City Sea Rescue Plane, 141 pieces, $19.99 USD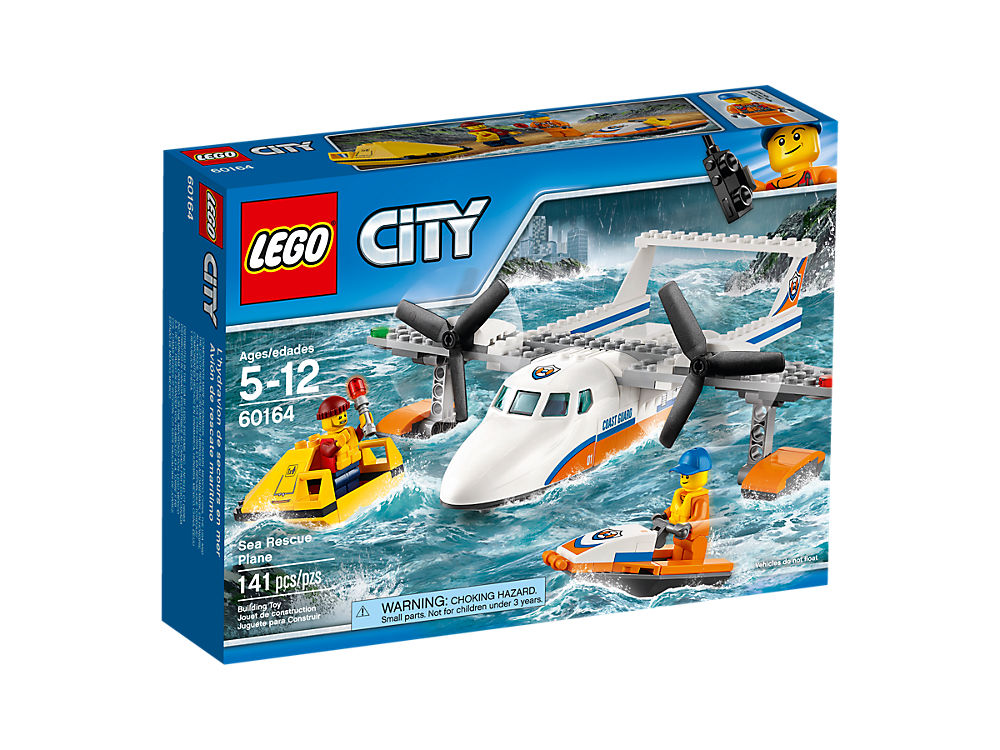 60163 LEGO City Coast Guard Starter Set, 76 pieces, $9.99 USD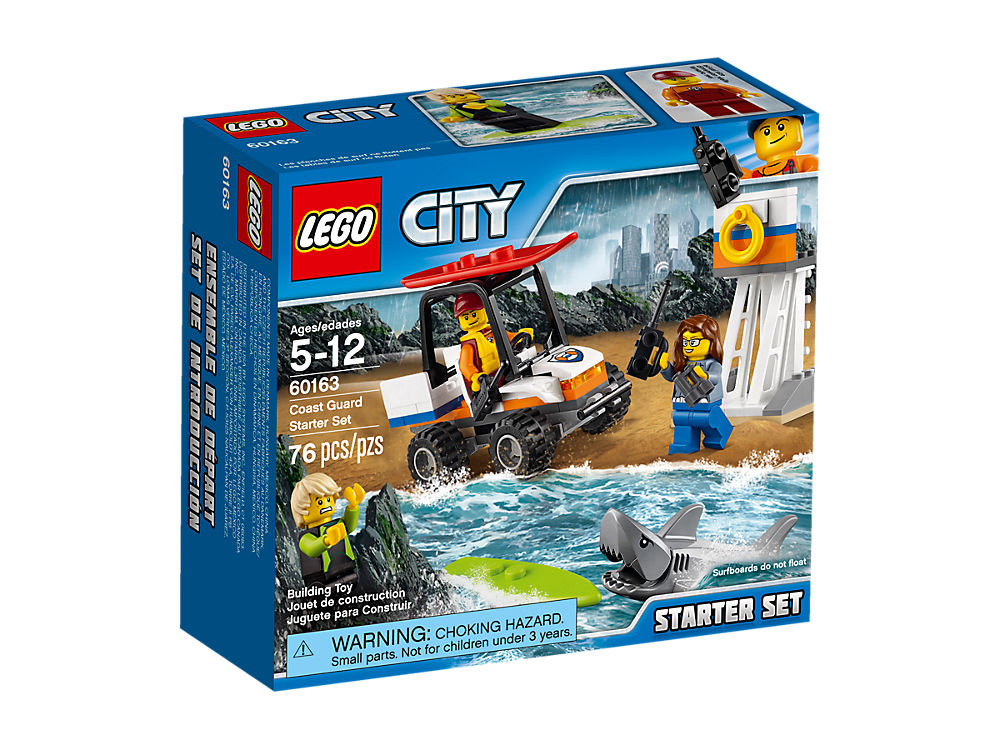 ---
LEGO CITY: Continuing with the un-themed LEGO City line, we have the Summertime People Pack with lifeguard, kayak and dolphin, a sequel to last year's extremely successful Fun in the Park set. Add to that a bus station and a cargo terminal and your city will be turning out quite nicely.
60153 LEGO City Fun at the Beach, 169 pieces, $39.99 USD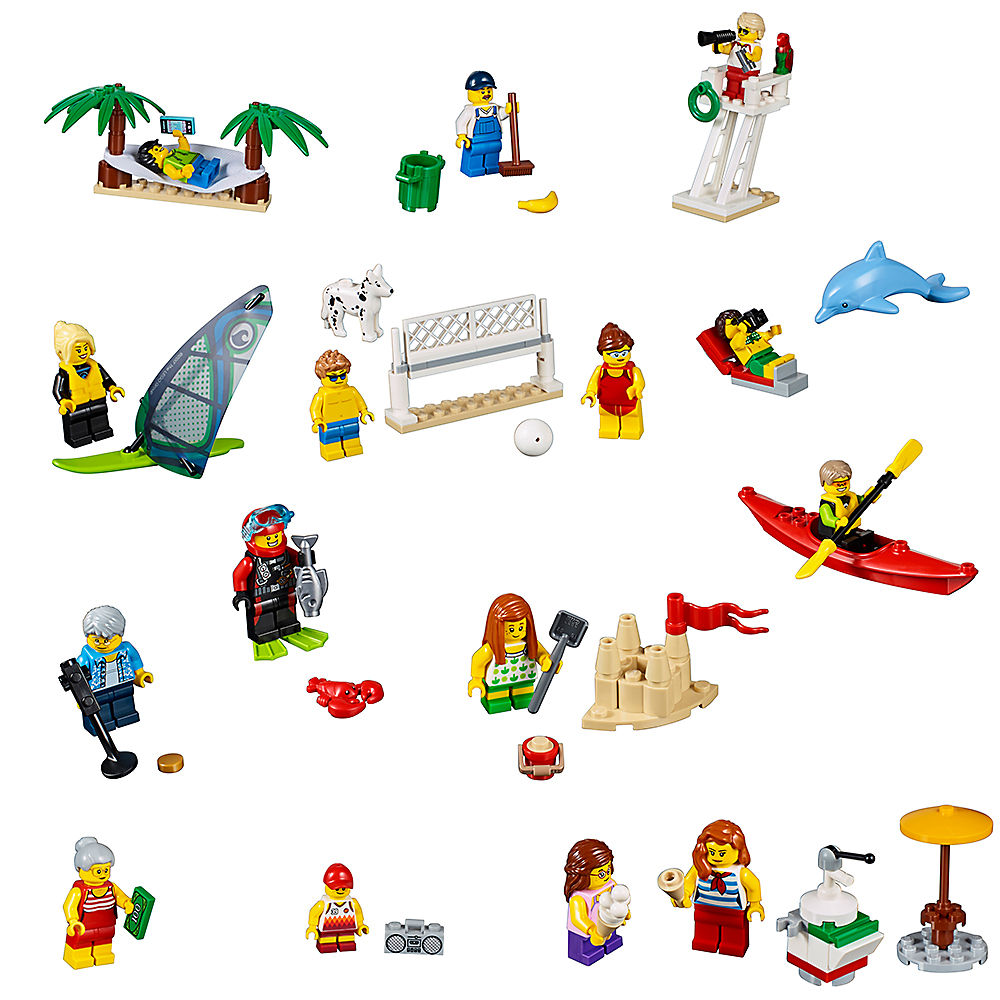 60154 LEGO City Bus Station, 337 pieces, $49.99 USD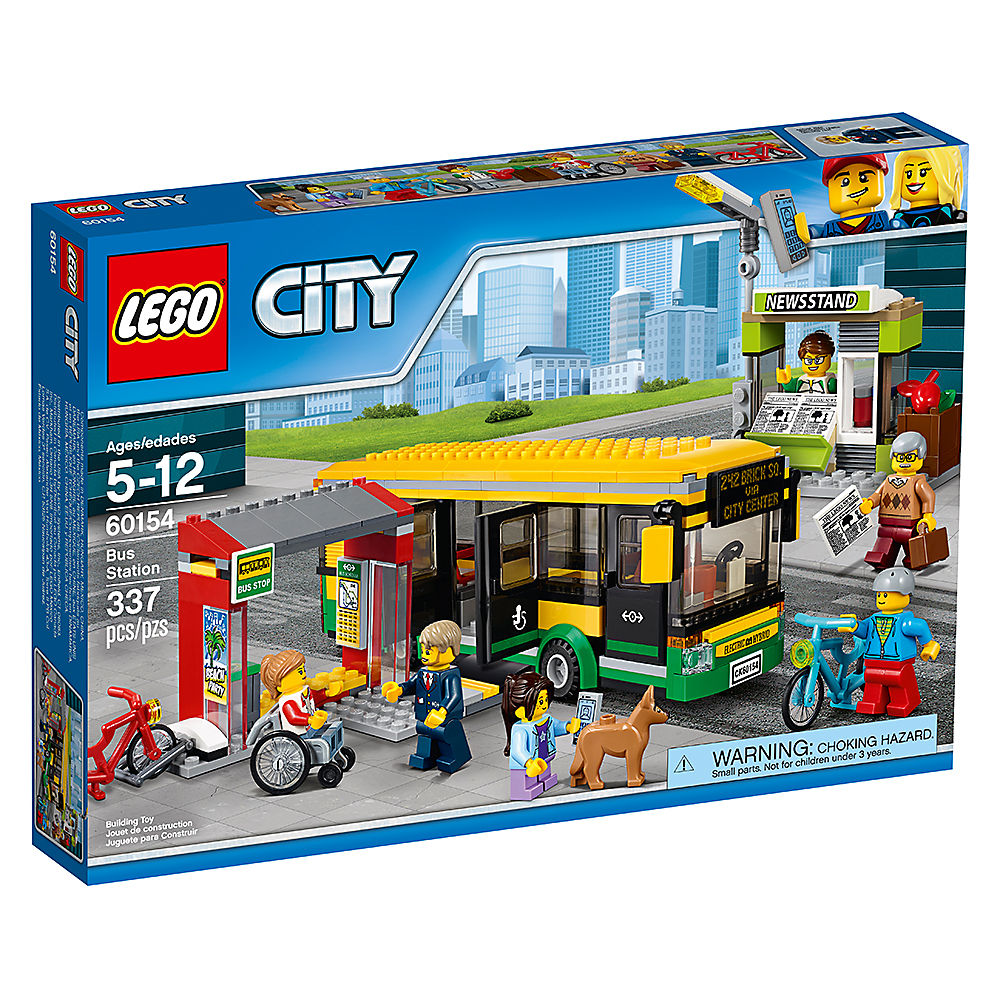 60169 LEGO City Cargo Terminal, 740 pieces, $79.99 USD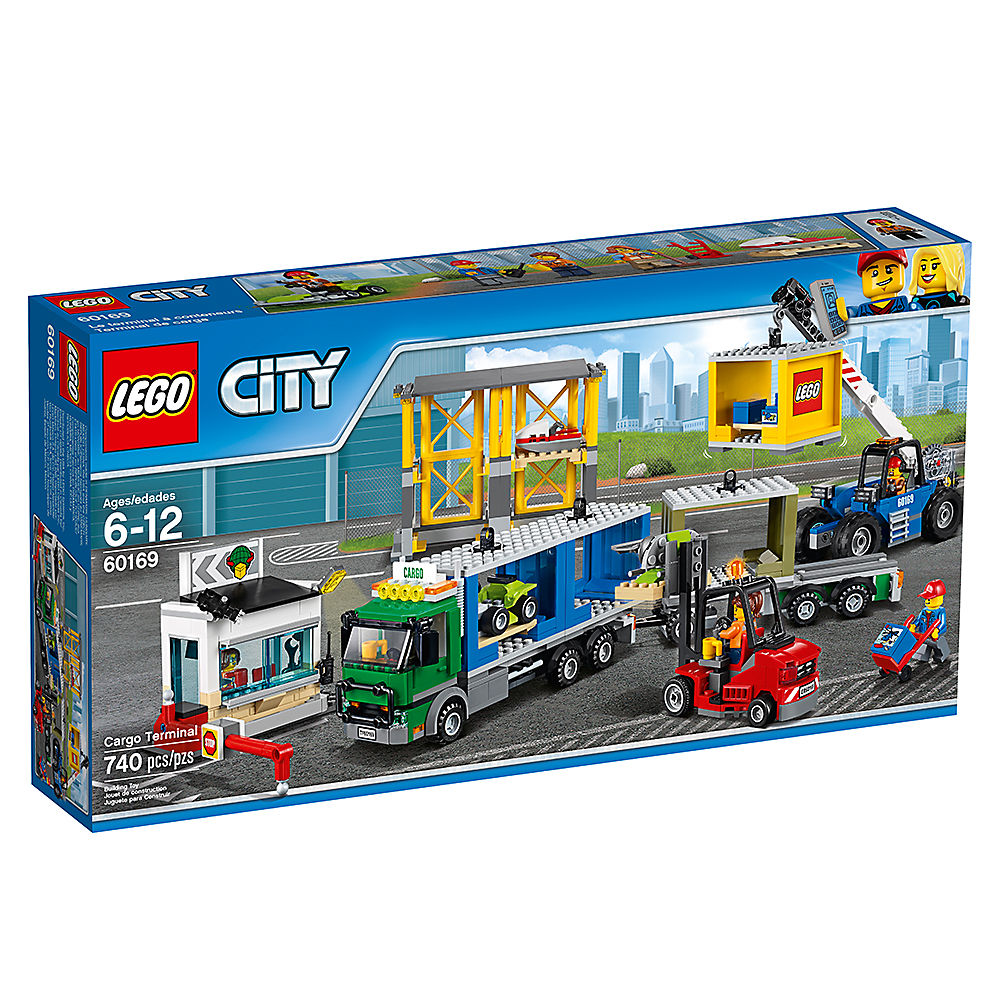 ---
FRIENDS: Friends get some fun in the summer too with a catamaran, pool and surf shop. But be careful not to have too much fun or you will end up in the hospital!
41318 LEGO Friends Heartlake Hospital, 871 pieces, $99.99 USD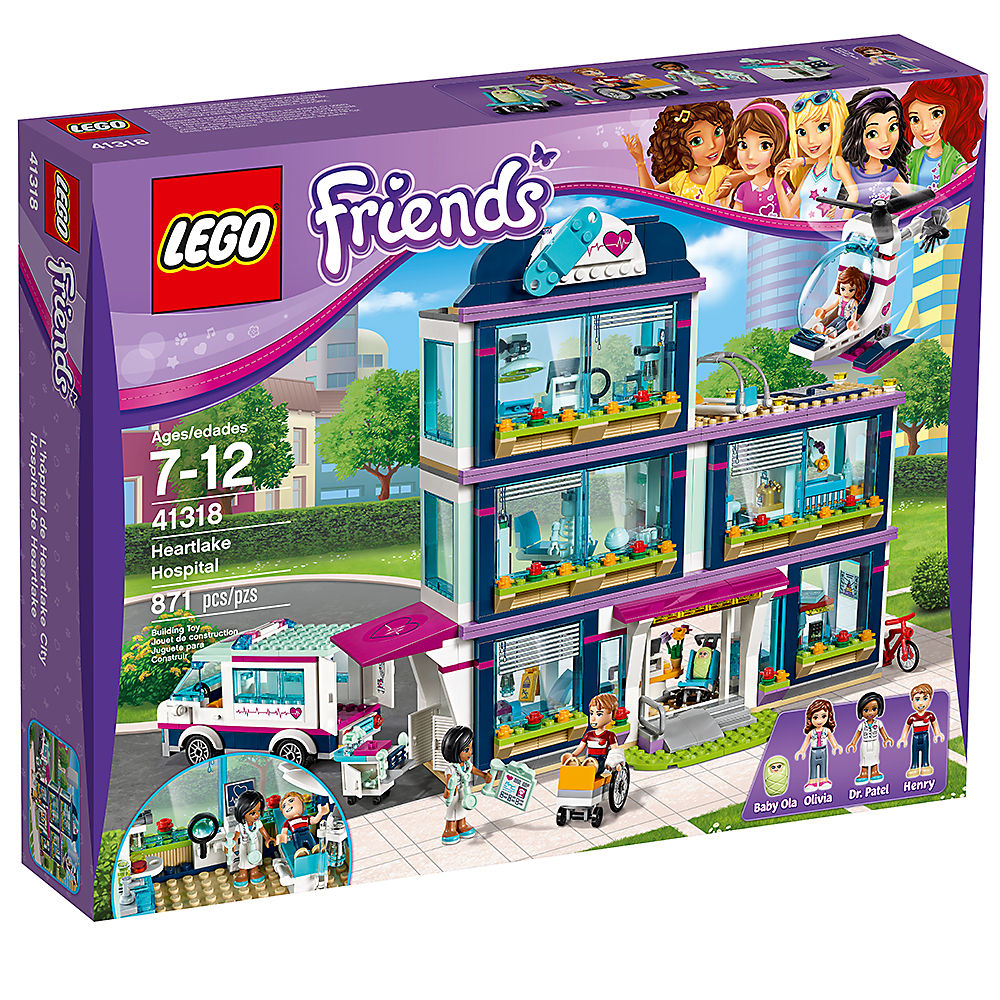 41317 LEGO Friends Sunshine Catamaran, 603 pieces, $69.99 USD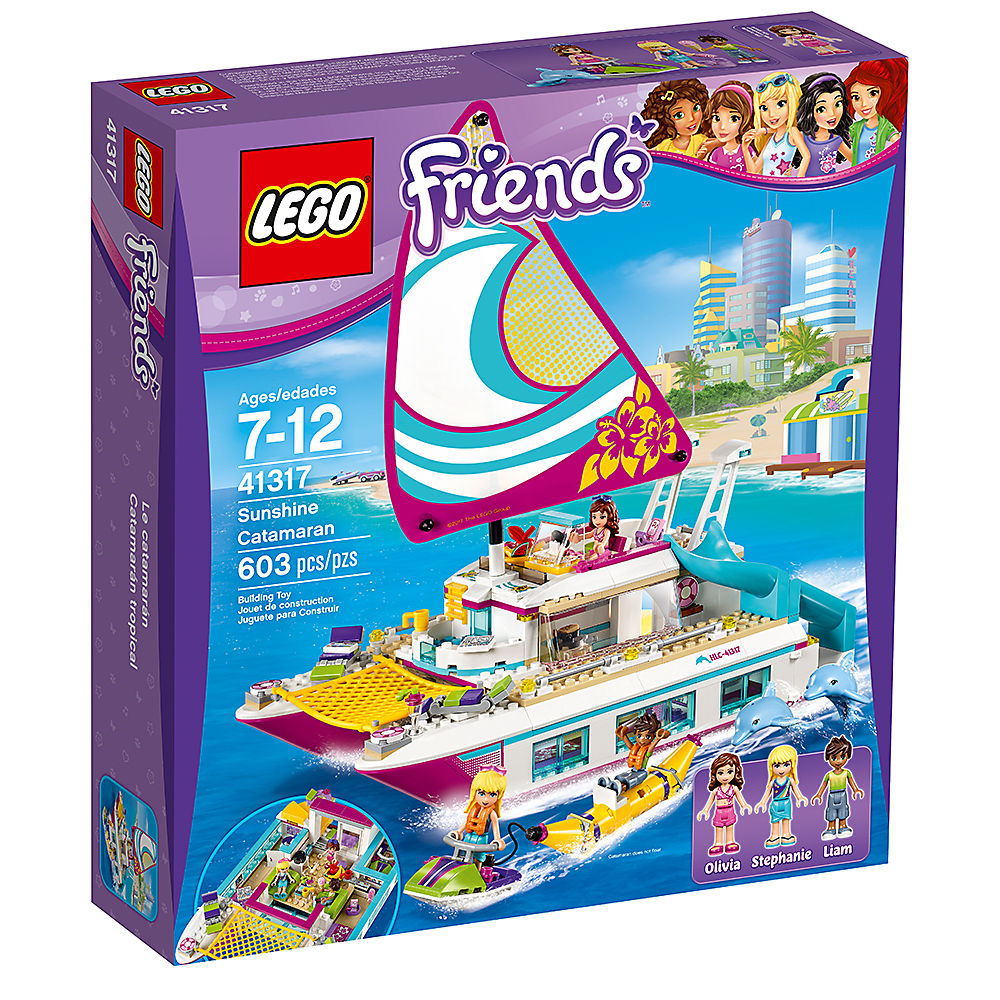 41313 LEGO Friends Heartlake Summer Pool, 589 pieces, $49.99 USD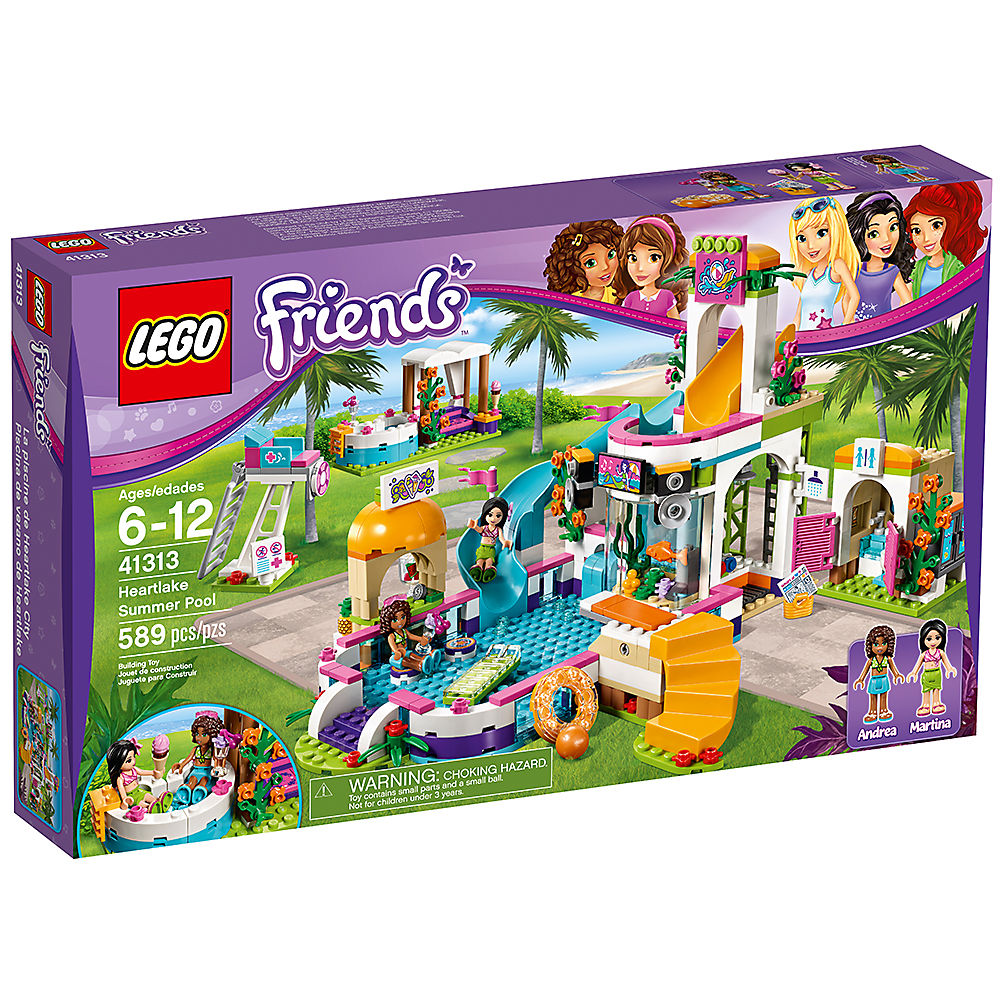 41315 LEGO Friends Heartlake Surf Shop, 186 pieces, $19.99 USD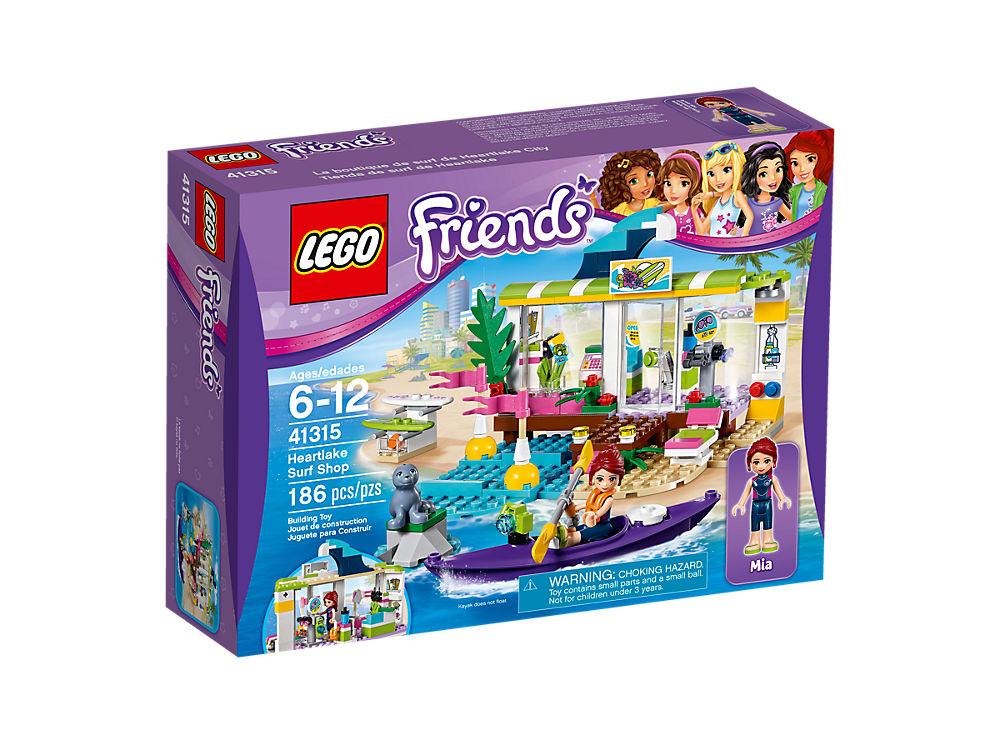 ---
ELVES: The Elves get a new host of villains, with lots of curved tiles and new colors. Plus, check out the first ever golden Pegasus!
41188 LEGO Elves Breakout from the Goblin King's Fortress, 695 pieces, $69.99 USD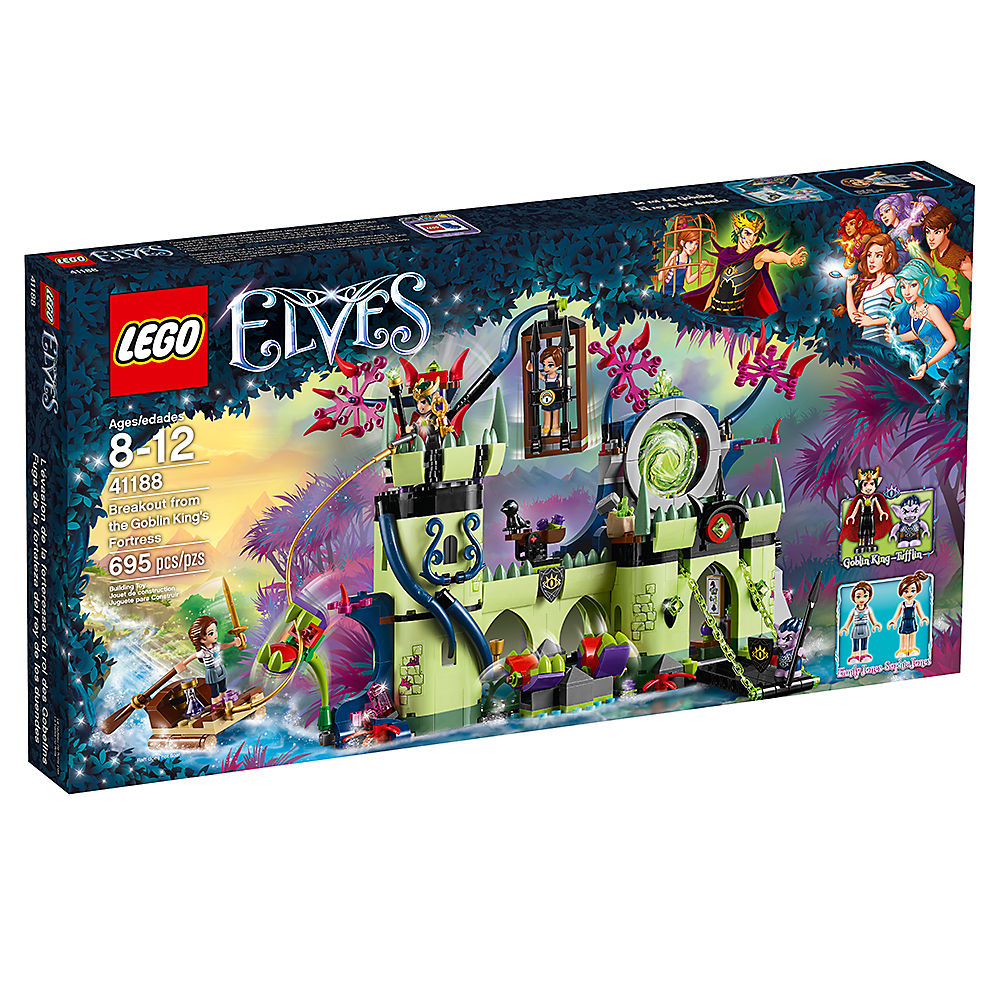 41187 LEGO Elves Rosalyn's Healing Hideout, 460 pieces, $49.99 USD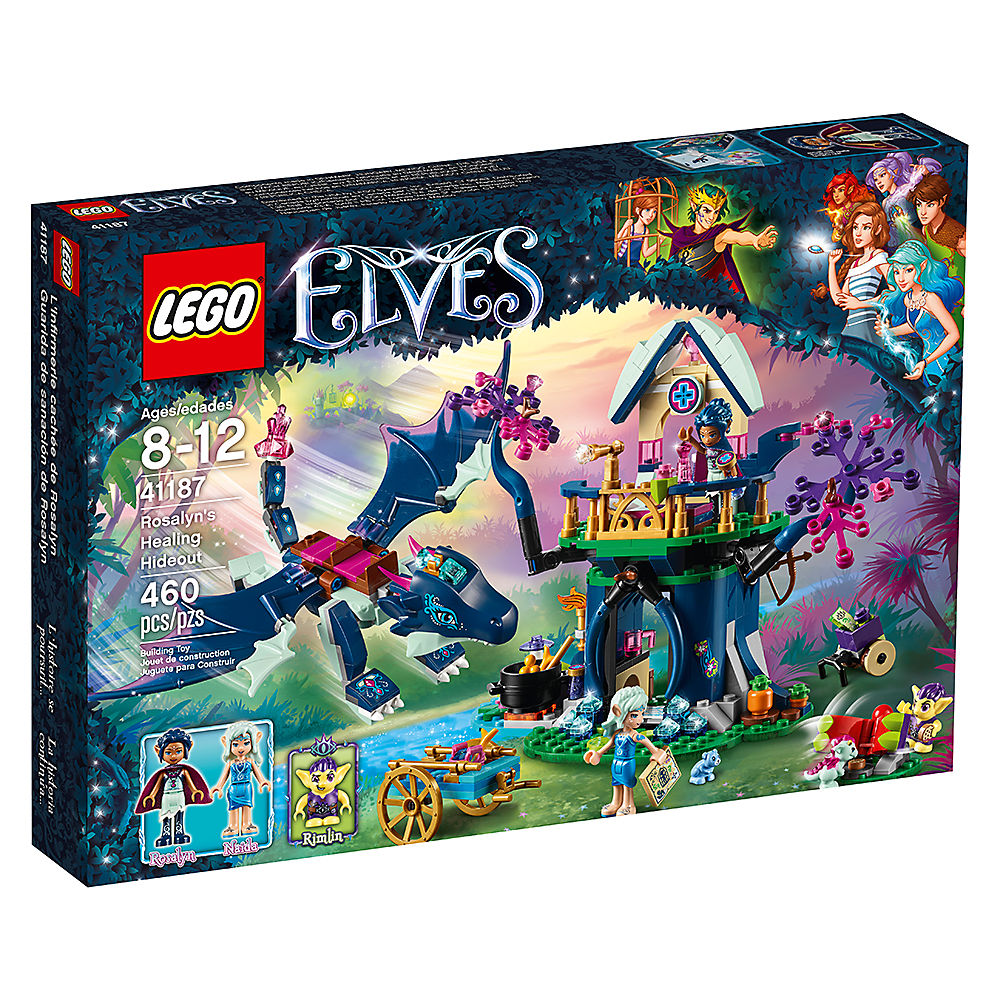 41186 LEGO Elves Azari and the Goblin Forest Escape, 145 pieces, $19.99 USD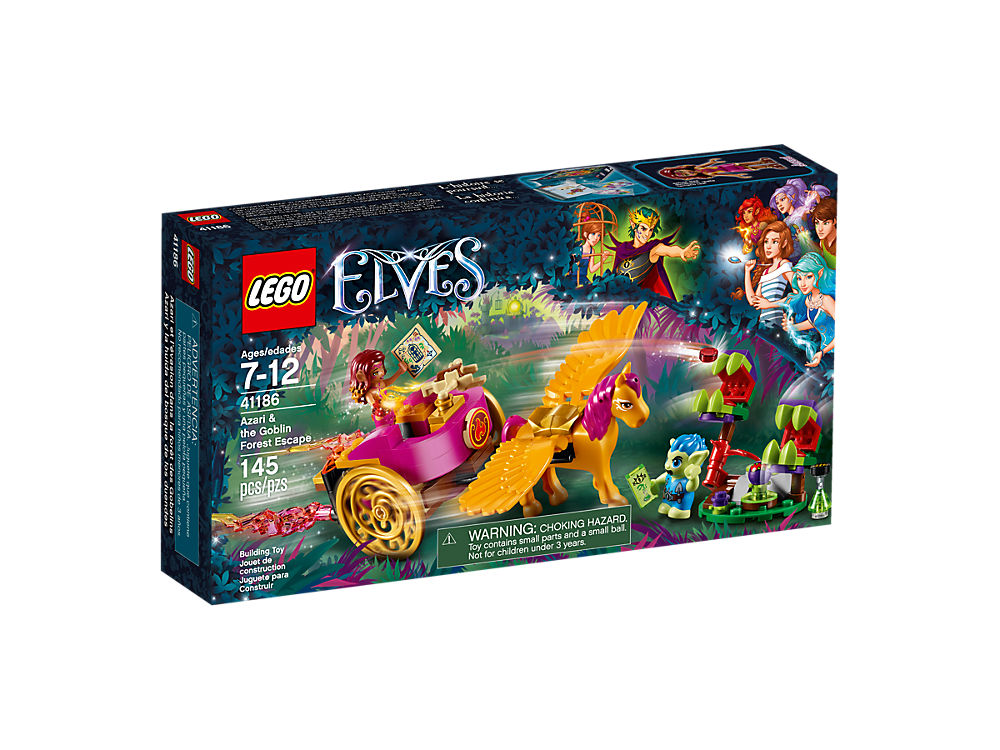 ---
CARS 3: Pixar's Cars 3 will hit theaters on June 16, and arriving with it are a whole series of Juniors sets. But don't pass these by too quickly. There are no stickers in these sets with all printed parts–with some very useful prints for MOC building.
10744 LEGO Cars 3 Thunder Hollow Crazy 8 Race, 191 pieces, $34.99 USD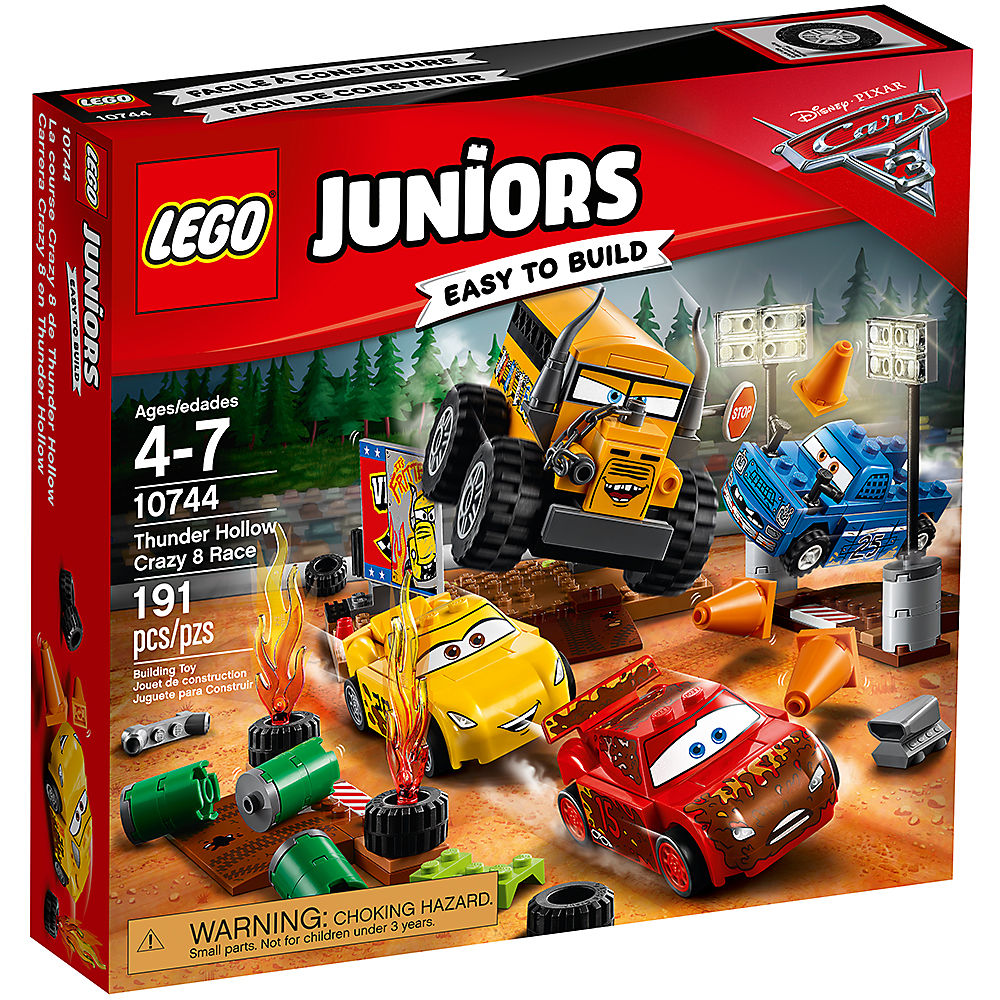 10743 LEGO Cars 3 Smokey's Garage, 116 pieces, $19.99 USD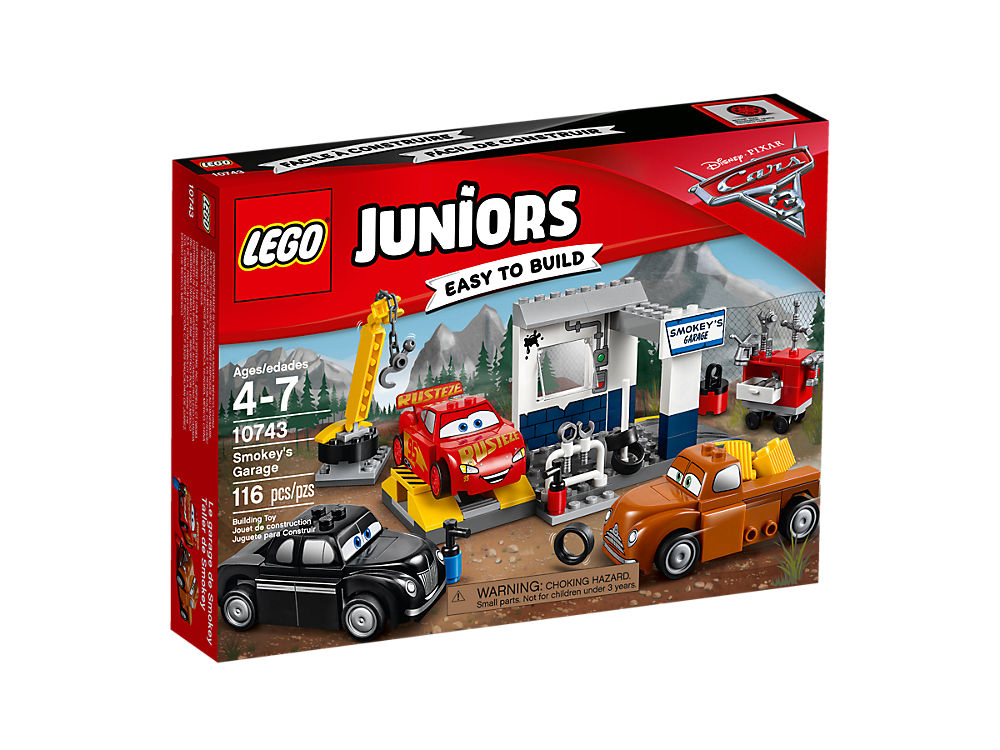 10742 LEGO Cars 3 Willy's Butte Speed Training, 95 pieces, $19.99 USD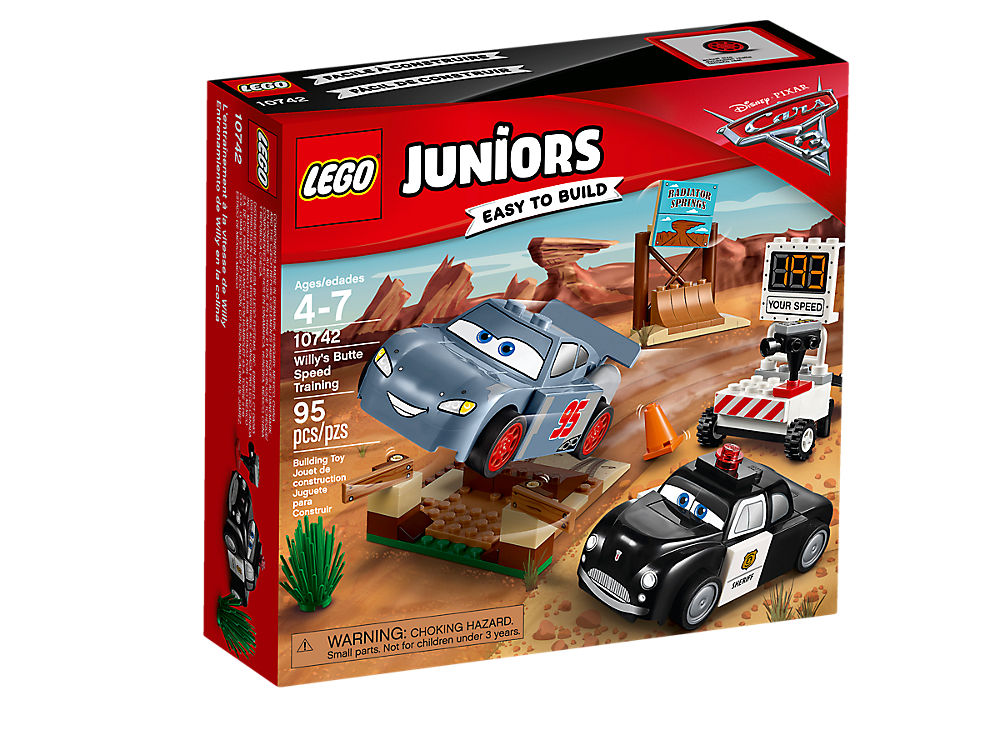 10730 LEGO Cars 3 Lightning McQueen Speed Launcher, 47 pieces, $9.99 USD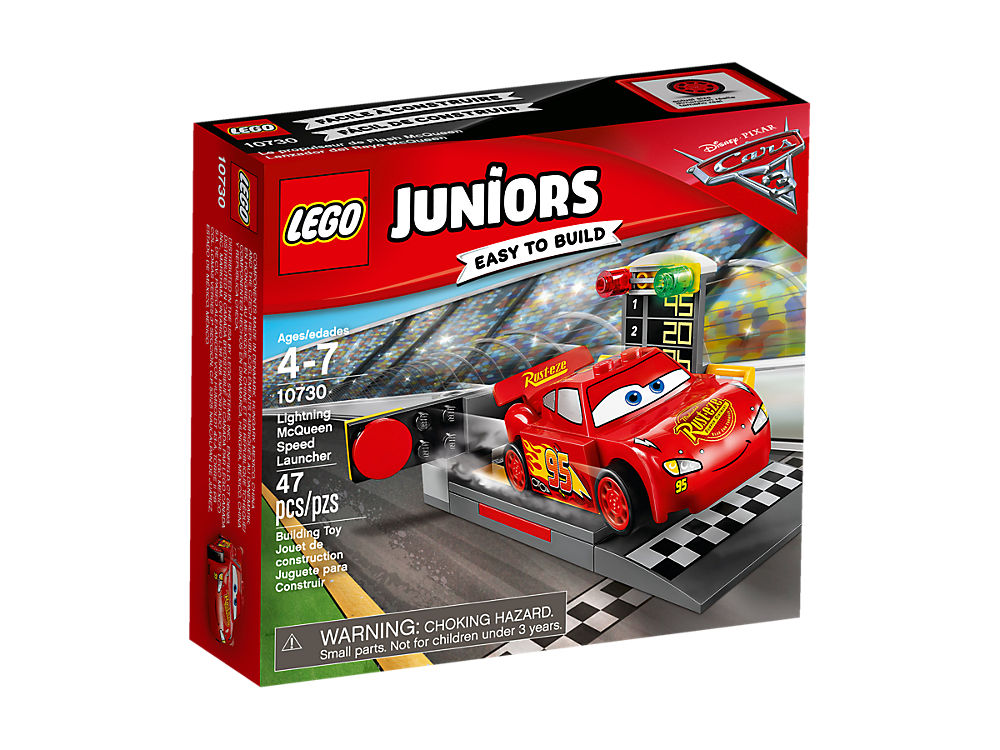 10731 LEGO Cars 3 Cruz Ramirez Race Simulator, 59 pieces, $9.99 USD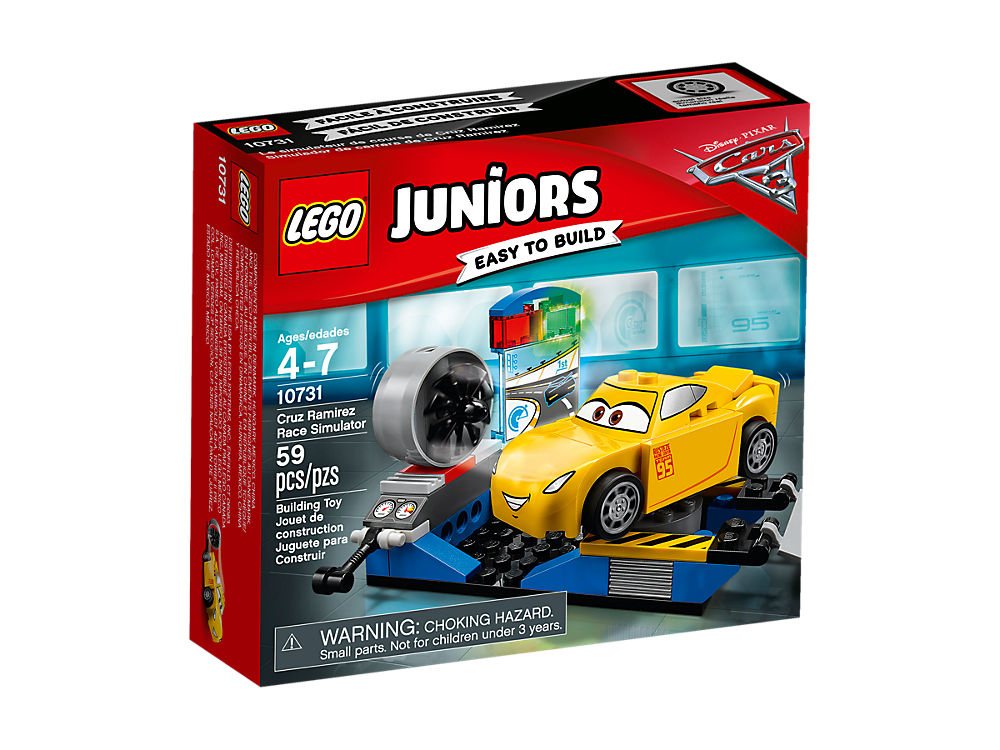 10732 LEGO Cars 3 Guido and Luigi's Pit Stop, 75 pieces, $9.99 USD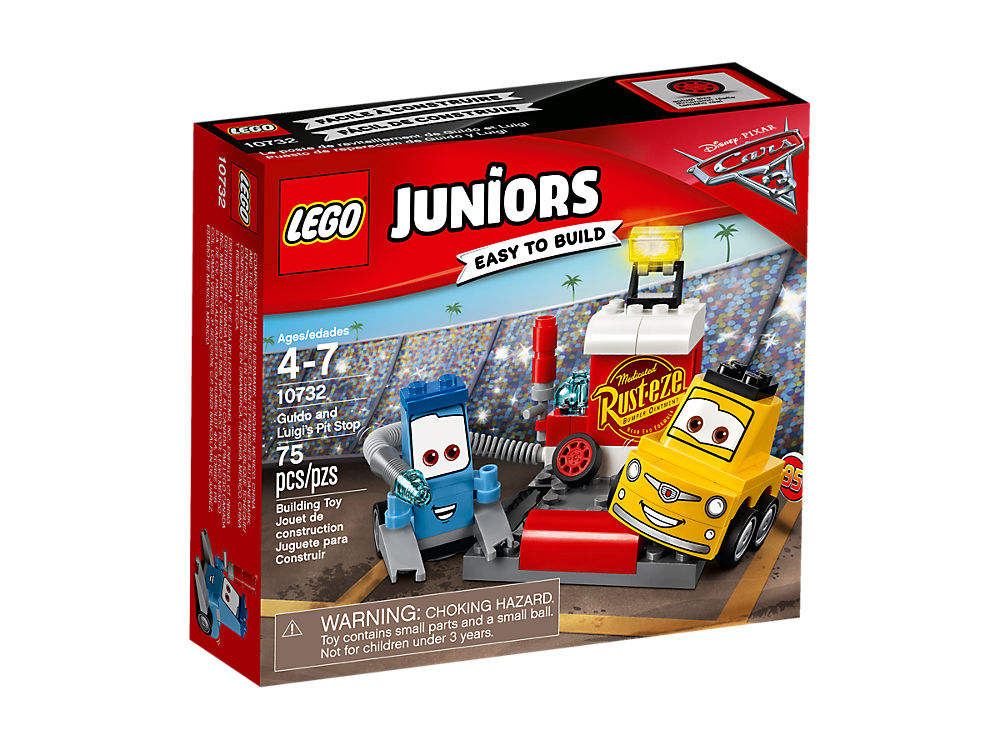 10733 LEGO Cars 3 Mater's Junkyard, 62 pieces, $9.99 USD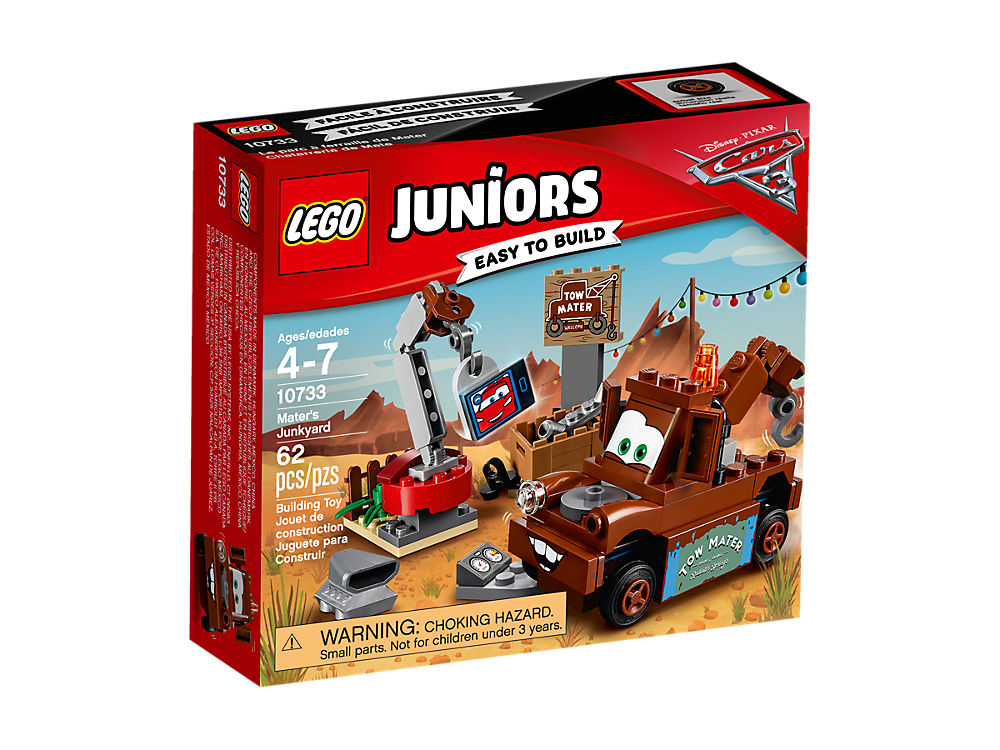 ---
LEGO DIMENSIONS: It's time for another trip down memory lane, this time to the Goonies! We get a new Sloth minifigure with some awesome mini-builds as well as a new game level, in addition to A Harry Potter Fun Pack featuring Hermione and a mini-LEGO City Undercover adventure world.
71267 LEGO Dimensions Goonies Level Pack, 118 pieces, $29.99 USD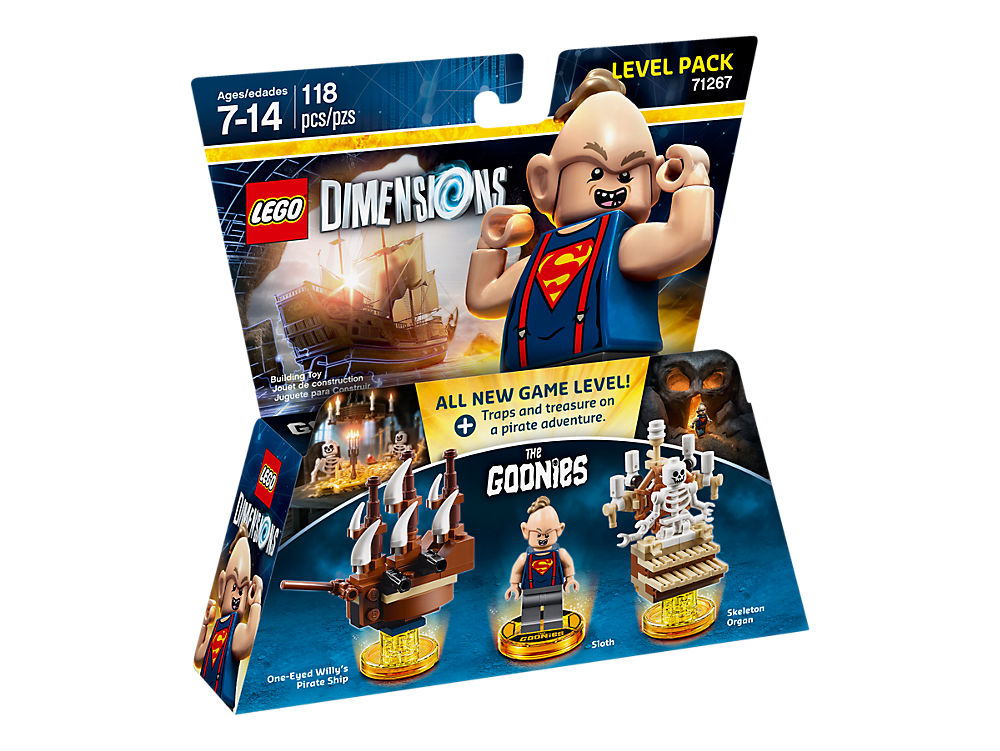 71348 LEGO Dimensions Hermione Fun Pack, 64 pieces, $14.99 USD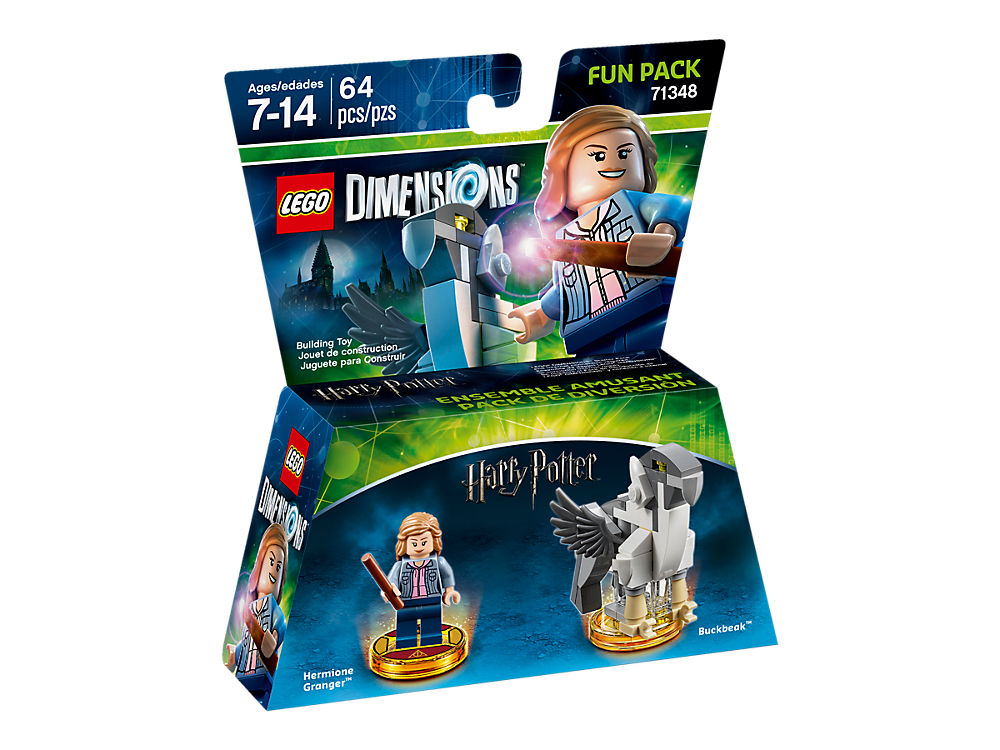 71266 LEGO Dimensions LEGO City Fun Pack, 46 pieces, $14.99 USD