DC superhero Batman is joining the LEGO ART exhibition with a new 31205 Jim Lee Batman Collection revealed online today. A 4,167-piece⁠ set offers three different designs from the box: Batman, The Joker, or Harley Quinn. The set will be available starting March 1, for US $119.99 | CAN $149.99 | UK £104.99.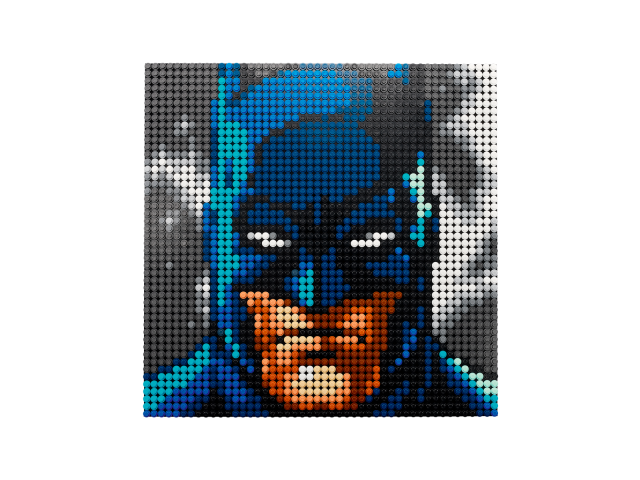 As usual, each mosaic measures 40 cm x 40 cm/15.7″ by 15.7″. The set comes with round 1×1 plates in 16 colors, which is a record for a LEGO ART set.
Combining pieces of two copies of the set a horizontal mosaic depicting Catwoman and Batman, and if you get three copies, you'll be able to build a massive vertical portrait of Batman 3 times bigger than an original square mosaic.