Before Star Wars, pirates were among the original rogues. The LEGO community of RogueBricks decided to do a pirate-themed collaborative build for German fan event, Bricking Bavaria 2018. Builder markus19840420 answered the call with this prodigious pirate ship. His ship is dressed to impress, thanks to the curvature of the hull and custom rigging and sails.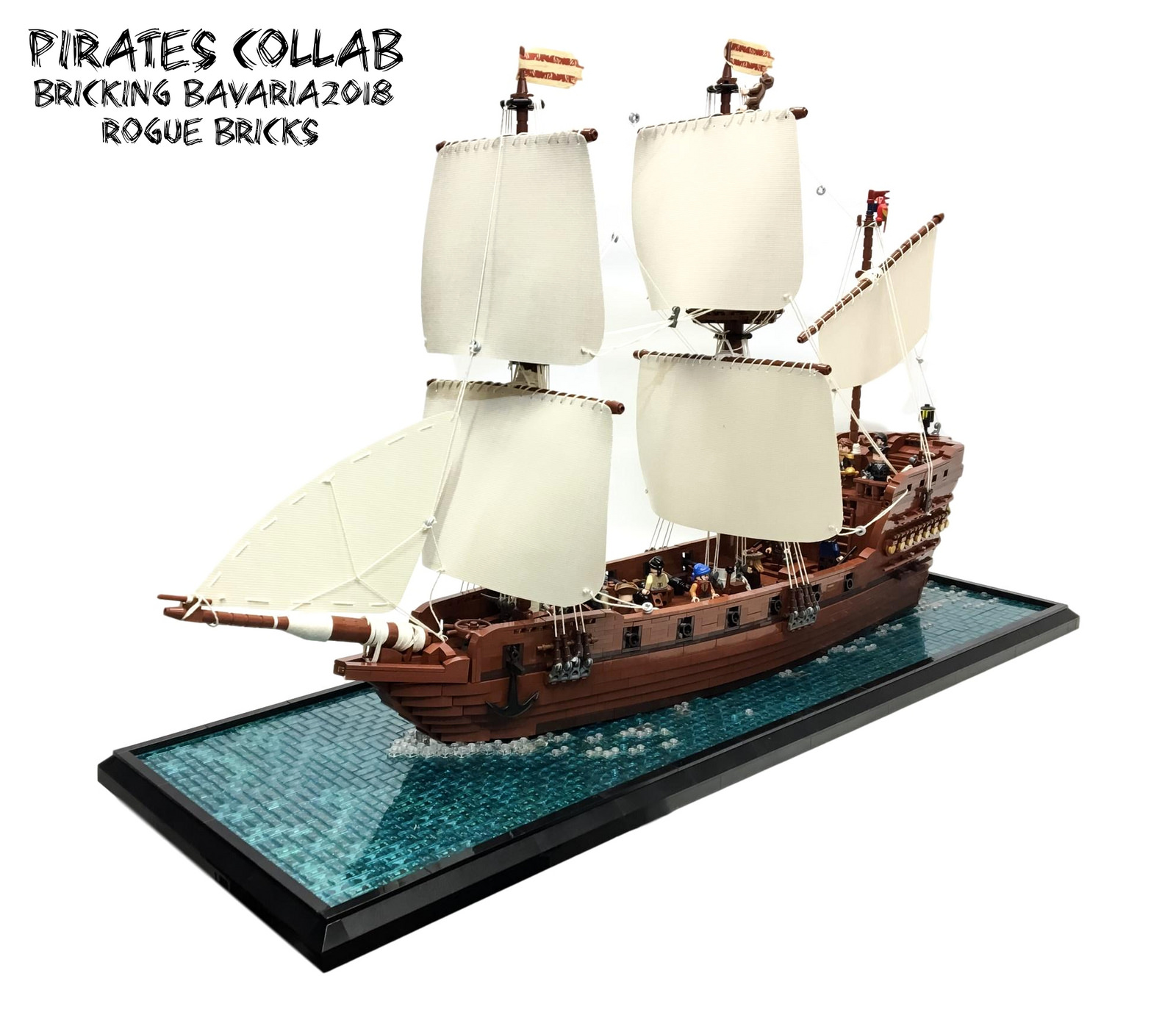 The view from the stern is equally impressive, showing how some of the angles were achieved with a slight tilt of the brings.

&nbps;
The deck is armed with custom-built cannons, commandeered by a crew of scurvy dogs.
The best view on the ship is the quarterdeck, where the captain keeps a tight watch over his crew and the surrounding seascape.