Black Friday LEGO deals and exclusives are starting a week early. The LEGO Store is offering their first exclusive holiday gift with purchase (literally a gift box!), double VIP points, and the lingering Harry Potter Diagon Ally set with orders more than $99 USD, available Nov. 17-18 only, while supplies last.
Barnes and Noble is also hosting a Harry Potter fan event and offering the elusive minifigure four-pack as a gift with purchase for all LEGO orders $75 and above only on Saturday, Nov. 17.
40292 Christmas Gift Box is LEGO's first seasonal holiday exclusive. The square brick-built present comes with 301 pieces including a golden bow on top. The set will be available from LEGO Stores and online with orders more than $99 USD from Nov. 17-18, then again on Black Friday.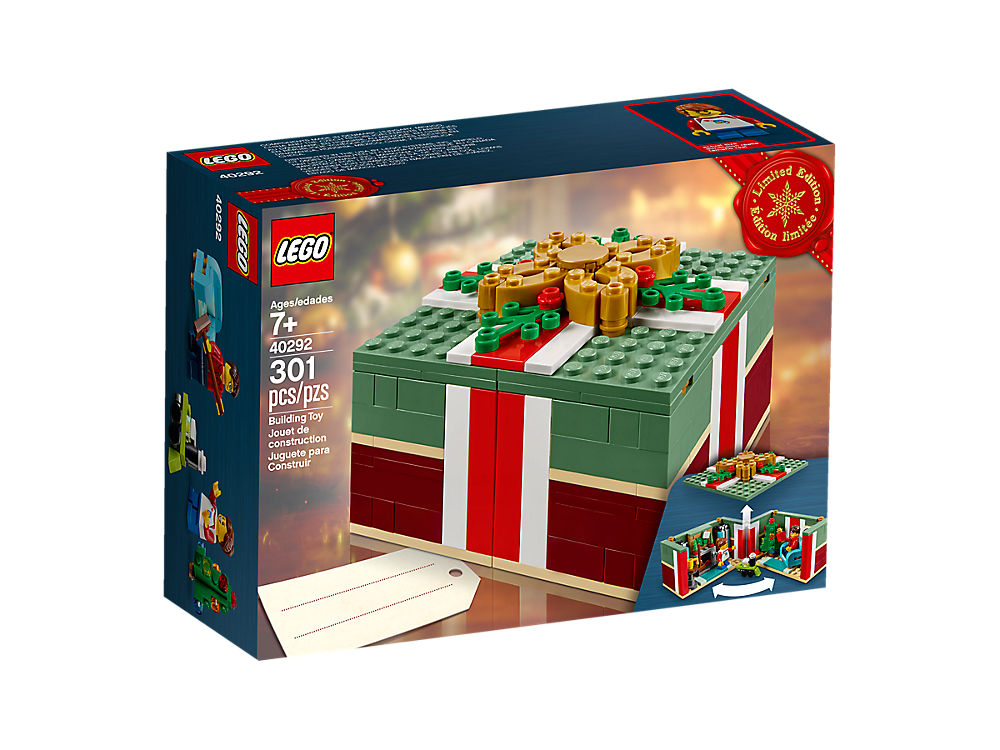 The gift box opens, revealing a cute Christmas scene with a fireplace and tree as well as two minifigures.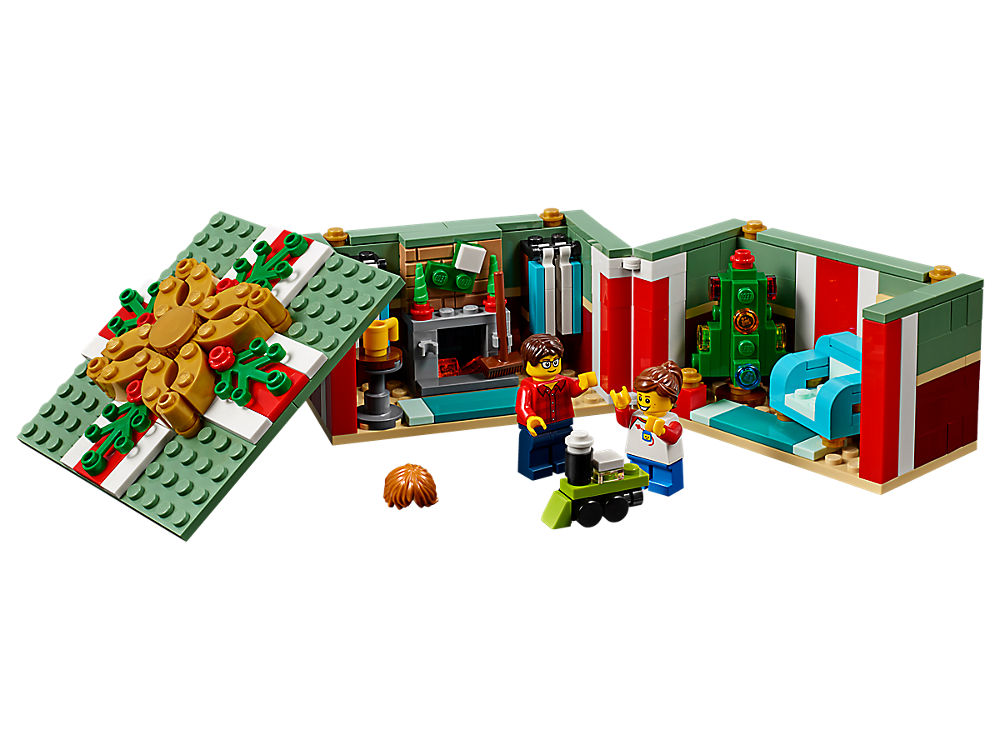 ---
It is a rare event when two significant LEGO gifts with purchase stack. 40289 Diagon Alley has been available with orders more than $99 USD since the beginning of the month, and will remain available through Nov. 21 (assuming supplies don't run out).
The sizeable set (read our review here) includes 374 pieces (with a few cobblestone prints) and one minifigure of Harry Potter wand-maker Ollivander.
---
Additionally (after much confusion from the fallout of the closing Toys R Us), book retailer Barnes and Noble is offering the Harry Potter minifigure pack in the US with LEGO purchases more than $75 on Saturday, Nov. 17 only. The deal is in conjunction with a larger Harry Potter event the chain is hosting (more information available here).
The minifigures include Madame Hooch, Professor Slughorn, Professor Umbridge and Boggart Snape. Take a closer look at the set in our review here.