All of this has happened before and will happen again – While there have been many worthy builders to attempt both the classic, modern, and "inspired-by" incarnations of the famed sci-fi vessel Battlestar Galactica at a variety of scales the latest iteration is a wondrous thing of beauty. Brandon Griffith's labor of love is 47 inches (1.2 meters) long and took almost 300 hours to build. It debuted this past weekend at BrickCon 2018 in Seattle.
Brandon even has a wicked custom carrying case for the ship: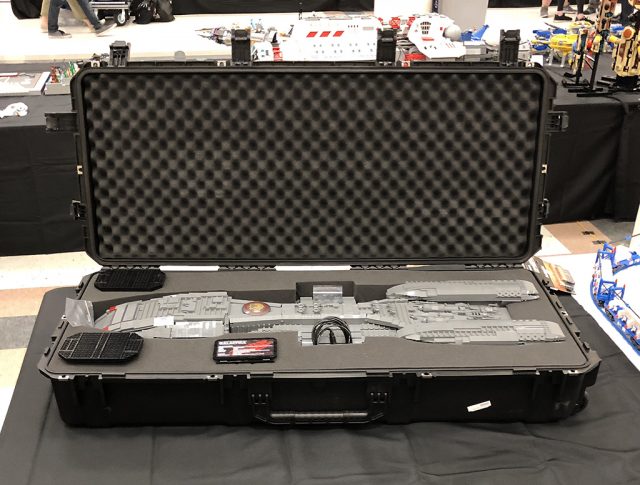 The final model as presented is a bit of a joint effort: photos are by Tommy Williamson and Leander Rappmann while the model features working lights from Brickstuff. Additionally, the Galactica includes custom printing by Citizen Brick, one of The Brothers Bricks' sponsors.