The weekend over, this morning shoppers flock to the internet to grab the hottest deals for Cyber Monday. We've already covered some great LEGO deals for Black Friday and Cyber Monday, but a few  new deals are cropping up this morning on Amazon and the LEGO Shop online.
Amazon has the Fantastic Beasts and Where to Find Them Dimensions Story Pack for 40% off, bringing it down to $29.99. It's the only LEGO set to include Newt Schamander. It's currently out of stock, but is available for backorder at the discounted price. The Fantastic Beasts Dimensions Fun Pack is also on sale for 15% off, making it $10.19.
Check out our previous sales post highlighting the Black Friday/Cyber Monday LEGO sales on Amazon for the full list of deals, including many sets up to 40% off, and click below for sales from the LEGO Shop online.
The LEGO Shop online Black Friday/Cyber Monday deals continue today, giving free shipping regardless of order size, and orders over $75 get a free 2017 Wall Calendar, while orders over $99 USD / £60 also qualify for a free 40223 Snowglobe.
You can now pick up the first few LEGO Batman Movie, DC Super Hero Girls and Disney Moana sets.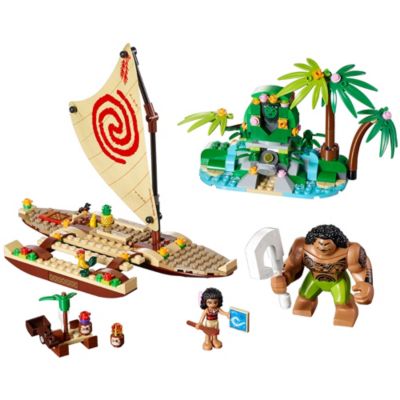 Also, besides the sets we previously mentioned the LEGO Shop has on sale, a few more choice items are getting a discount.
The Ninjago Temple of Airjitzu is 20% off at $159.99, a great bargain for this hard-to-find set. Amazon also has it discounted, though at a slightly lower 13% off.

A few Star Wars sets which will soon be retired are also getting a price cut, so while the discounts aren't steep, this may be your last chance to pick up the current Sith Infiltrator ($71.99, down from $89.99) or Anakin's Custom Jedi Starfighter ($31.99, down from $39.99).
LEGO Shop links for our UK and Canadian readers
Our readers in the UK and Canada might not be able to take advantage of all the same Amazon.com deals, but the LEGO Shop deals we highlighted in this post are available — just click through from the following banners:
For our Canadian readers:
For our UK readers: