It's not uncommon for us to use trite phrases in the title of our posts, but this time we mean it literally. Check out this microsized vignette by edulyoung from the ballroom scene of Disney's Beauty and the Beast. The vignette also functions as a real-working music box, in which components from an actual music box where modified to fit with LEGO parts. Check out how it all works in the gallery on Brickshelf.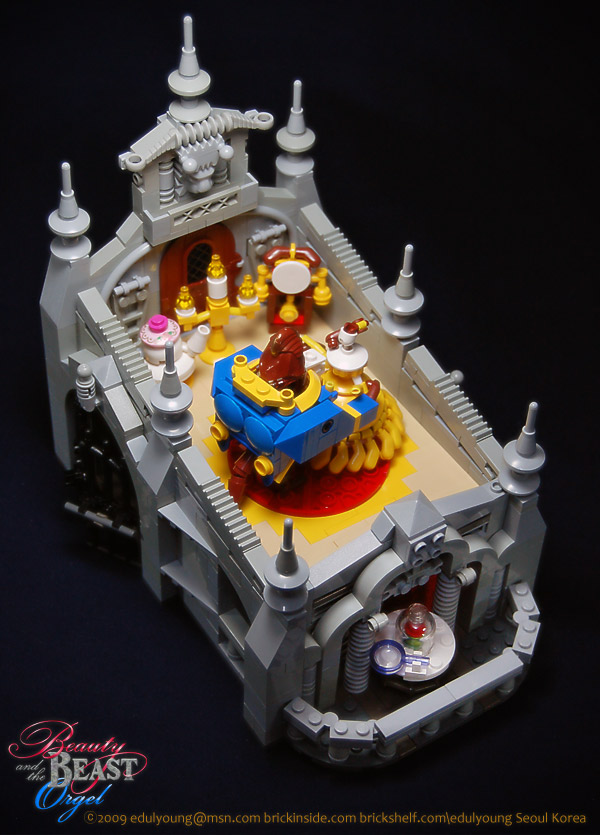 UPDATE: Joel over at BB Gadgets created an embeddable version of Edul's video, which is absolutely gorgeous:

Beauty & the Beast LEGO music box by Edul Young on Vimeo.