I love it when an official LEGO set or theme inspires fans to build their own creation within the theme. But sometimes the inspiration is not a theme or a set but just a single minifigure. According to Kristel, it was the Tigger minifigure from 21326 Winnie the Pooh that inspired her to build this creation. She set her mind to making the minifigure bounce, just like the character does in the movies. In order to make this happen, she built Tigger's treehouse to hide the jumping mechanism.
This build is awesome for a couple of reasons. Although I love Winnie the Pooh, it has been quite some time since I watched a Pooh movie, so my memories about the show have faded a bit. I had to look Tigger's treehouse up, and I have to say this is an almost exact match for the source material. Secondly, it blends in perfectly with the official LEGO set because Kristel used the same technique on the roof and a similar technique on the foliage. And last but not least, this creation actually allows Tigger to move and jump.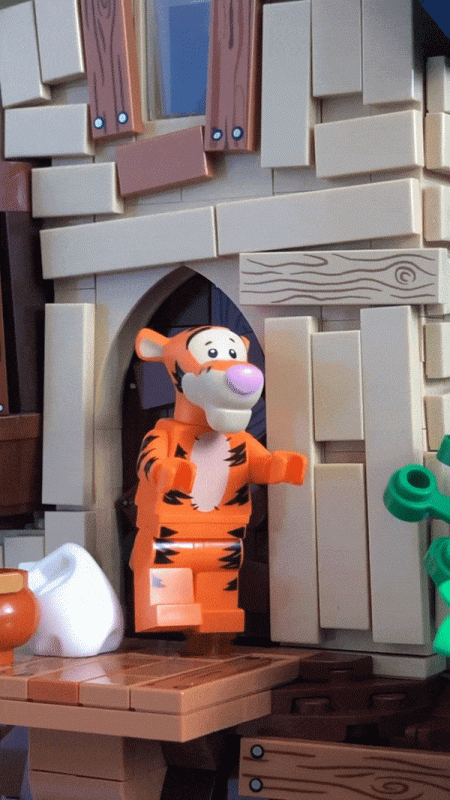 Curious for more Winnie the Pooh articles? Check them out here!