Ten years after the first version hit shelves, the new and improved 75192 Star Wars UCS Millennium Falcon is now available to order from the LEGO Shop online. The largest LEGO set ever released includes 7,541 pieces, 10 minifigs, and is priced at $799.99 USD. In some locales, the set may not be available until 7:30 AM, instead of midnight.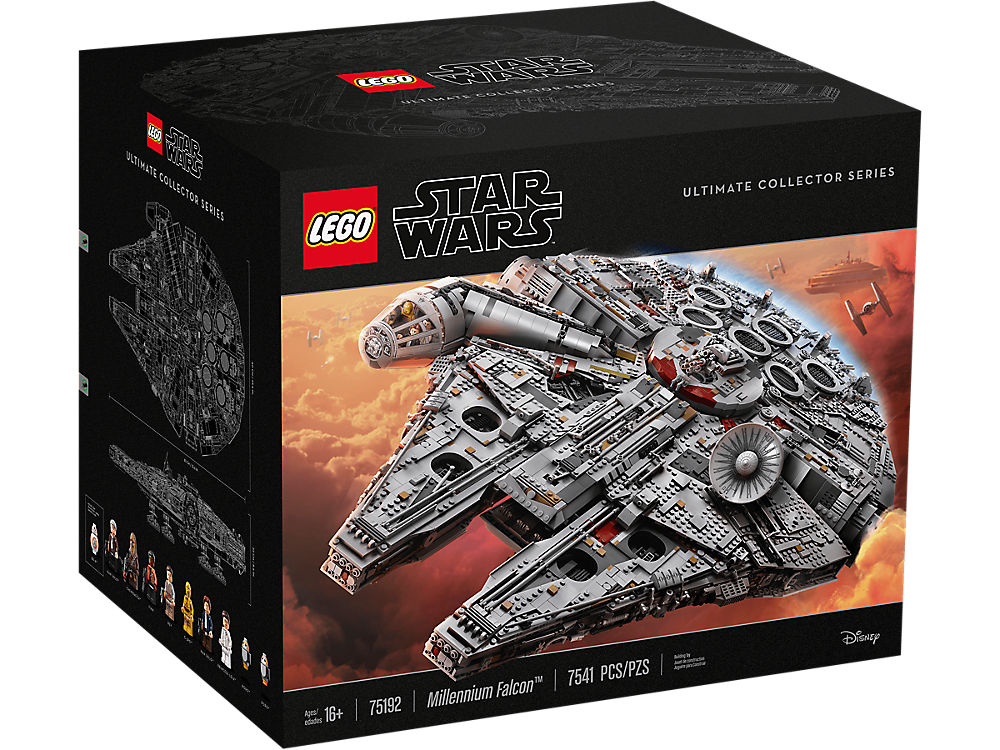 The set will be available more broadly starting on October 1st, but is currently available only to LEGO VIP Program members. Of course, you can just sign up for a VIP membership for free, so that means the set is available to everyone now, assuming you're ready and able to cough up the rent payment eight hundred bucks for it.
---
Additionally, the newest holiday set, 10259 Winter Village Station, is also available to VIP club members for $79.99. The set pairs perfectly with last year's 10254 Winter Holiday Train and has 902 pieces (or just under an eighth of the size of the UCS Millennium Falcon for one-tenth of the price!).
These sets, along with all LEGO 2017 Advent Calendars and newer sets like the Old Fishing Store, are now available to order from the LEGO Shop online.