Sean Kenney has been busy building sculptures for the Creatures of Habitat display at the Philadelphia Zoo. The display aims to inspire awareness of endangered species and protection of our planet, and it will run from April 10 to October 31, 2010.
This huge life-sized polar bear is made up of over 95,000 LEGO pieces and took over 1100 hours to construct together with a team of 5 assistants. Sean deliberately and carefully captured the realism of a bear that seemed to be a little frustrated, a little sad and confused at the same time about the predicament of being an endangered species.
Learn more about the exhibits at the zoo
You can see more of Sean and his building process here in this 30-minute video
Here are a few other builds by Sean made especially for the Zoo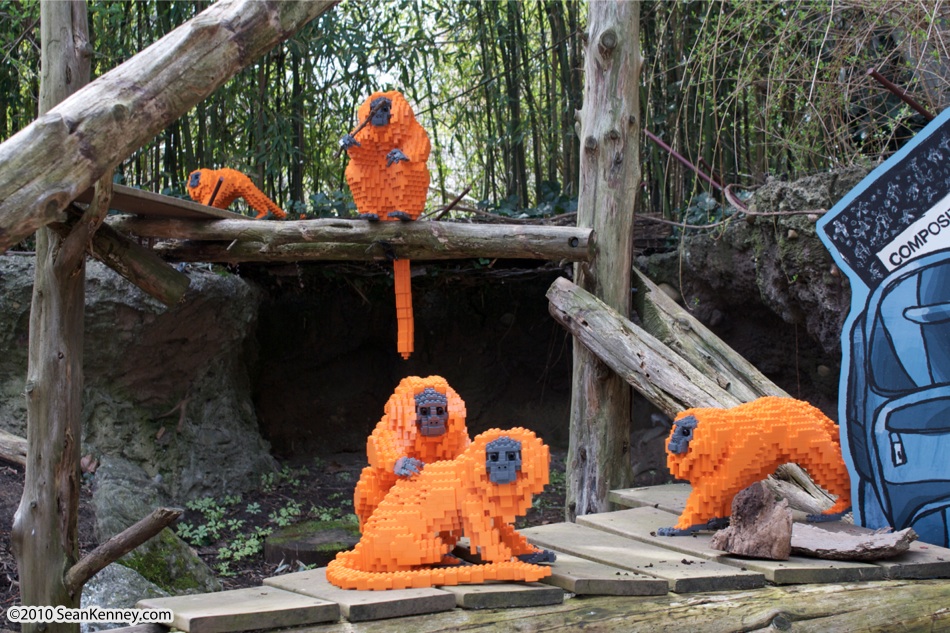 Visit Sean's website for all the amazing creations he has made for this event!