March is apparently the new December — at least in terms of the plethora of LEGO contests happening at the same time.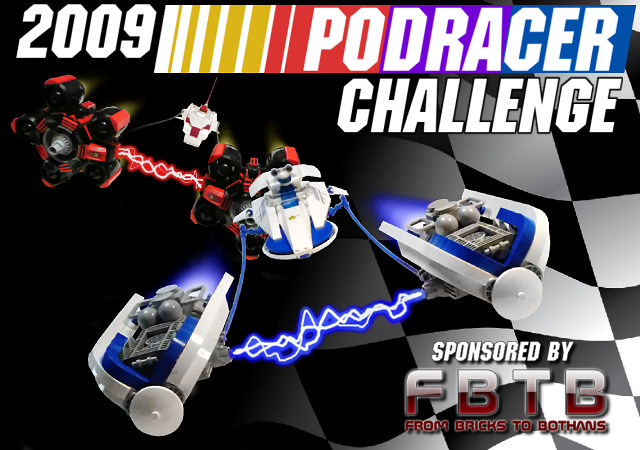 From Bricks to Bothans has just announced the Podracer Challenge. The challenge is to create an original podracer (not one featured in Episode I or in the Expanded Universe) like the Pre-Classic Space and 3vil podracers featured in the graphic above.
The prizes:
First Prize: Darth Vader's TIE Fighter, Chrome Darth Vader, and Chrome C-3PO
Second Prize: Chrome Vader or Chrome Threepio – your choice
Third Prize Chrome Vader or Chrome Threepio – whatever the 2nd prize winner didn't choose.