Mike "Count Blockula" Crowley has been drawing a great series of webcomics for From Bricks to Bothans.
In "Well Played" #4, the FBTB admin staff try to change LEGO history (click through for full size version):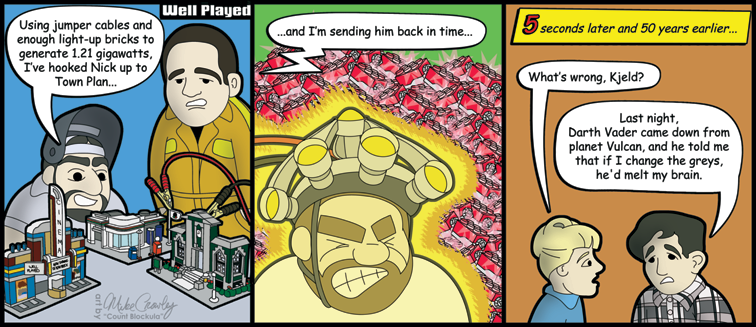 Head on over to FBTB to see more episodes of "Well Played."
Since we're talking about LEGO webcomics, I'd also like to point readers to our (somewhat) new LEGO Webcomics link category in the side bar. Click, read, enjoy!