The recent trend in the LEGO-sphere community has all been about magical floating compression structures, better known as a tensegrity – a portmanteau of "tensional integrity". The fad started with a very rudimentary build on a Reddit and soon spawned many more creative iterations. We pick a few of the more outstanding ones that we've seen that has impressed us. A couple of them come with build videos and instruction guides for you to build your very own.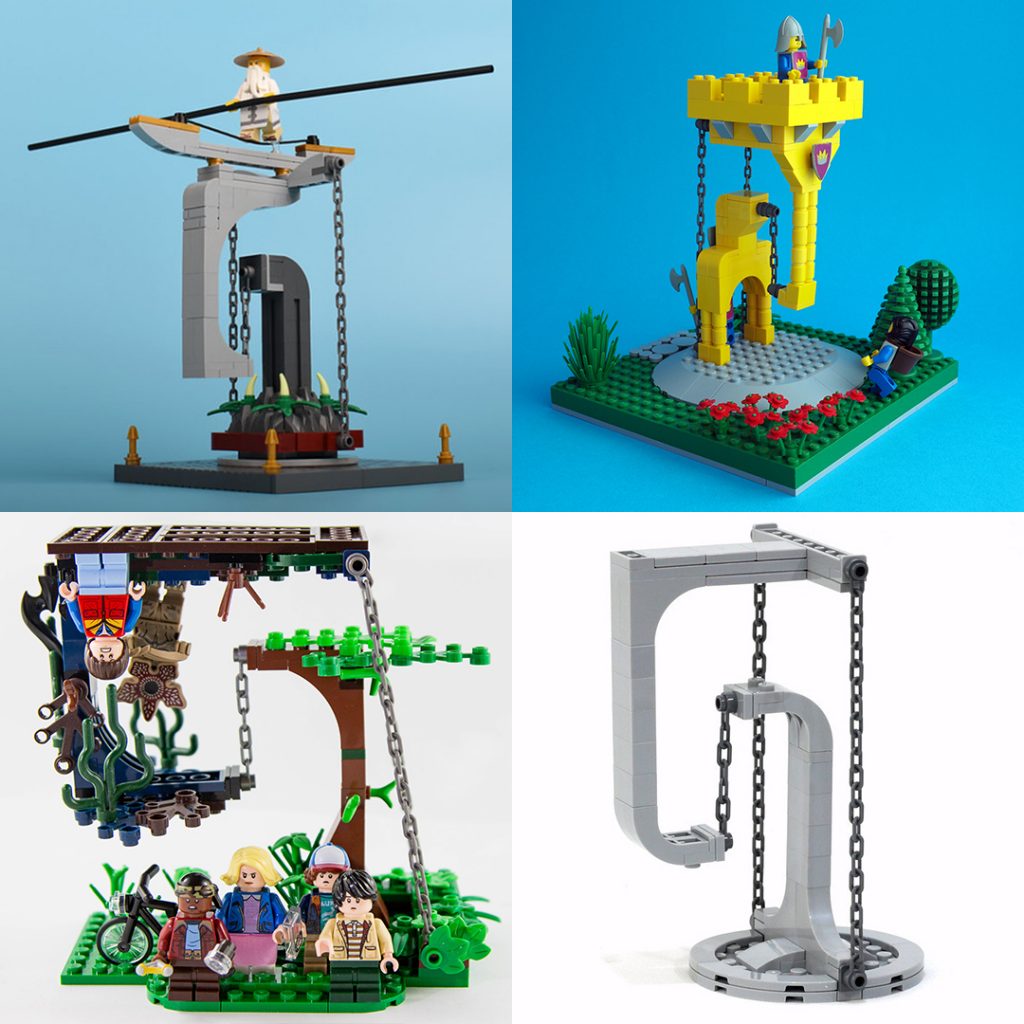 Tensegrity LEGO Model by Jason Allemann from JK Brickworks. One of the early builds to give a clean design was by Jason Allemann. Something that if you start digging enough from the parts in your LEGO bin, you may just be able to pull one together albeit with a more colourful representation of it.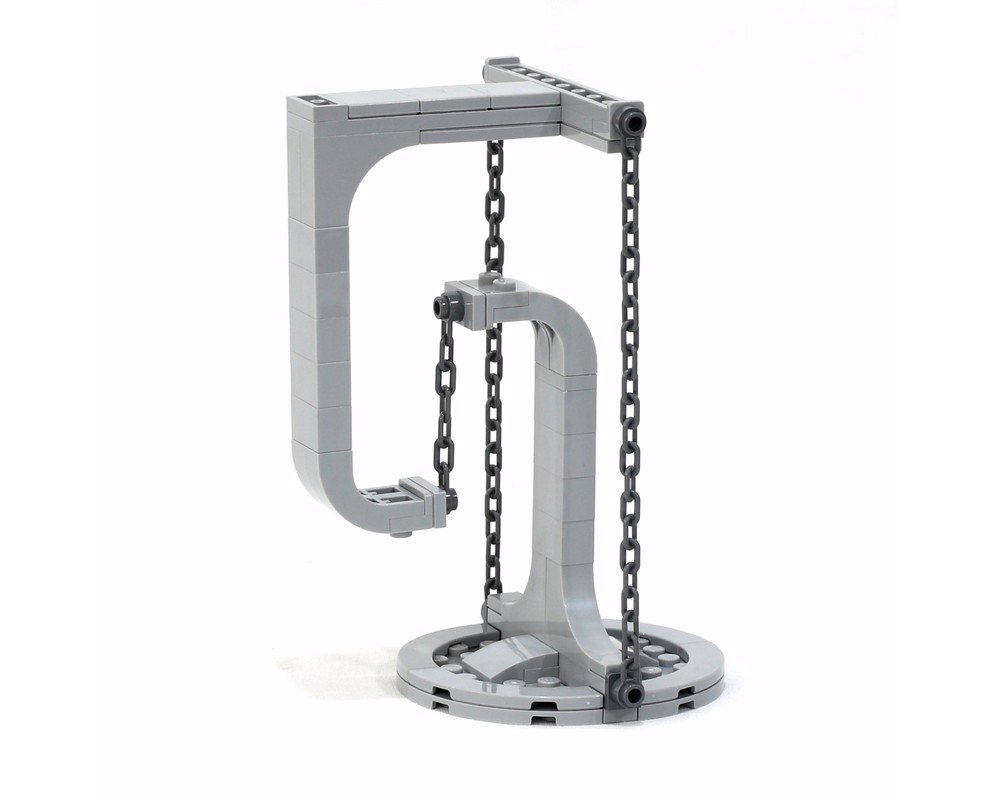 The very first time looking at it simply stunned me as if there was some sorcery or soul sacrificing tasks needed to be performed. Once you get used to it, it just looks like an amazing wonder of science coupled together with our favourite toy, LEGO! You can find Jason's Video Build guide here or if you prefer old school professionally designed pdf formatted guides, you can find them here.
Floating DeLorean from Back to the Future by hachiroku24. I simply love the tiny details used from the final scenes from Back to the Future ][ where the flag rope is dropped by Doc to give Marty a ride to save him from Biff while still on the hoverboard.
Sensei Wu tightrope walk by Rollon Smith. I can't vouch if this is lifted from a movie or the TV Series, but it's one that could have happened. A Sinsei Wu minifigure from Ninjago balances ever so fine on a piece of LEGO string with end studs while the tensegrity build just provides the perfect Zen-like magic balancing contraption.
Floating LEGO Classic Castle Tower by David Roberts. If there was ever a magic castle tower with an overlook, this is one that needs to exist. The signature yellow bricks of the castle against with a guard at watch – simply brilliant.
The Upside-down from Stranger Things by Richard Jones. If I had to choose a favourite, this has won my vote for being the most appropriately used theme to showcase the dark and evil side of the Upside-down.
Tensegrity Dragon by captainsmog is so good that it deserves another mention here although we've already featured it not long ago. It makes the best use of all three tension chains built seamlessly into the vignette. It does not get any better than this and just showcases the fantastic talent we have here in the collective LEGO custom creation community.
The Impossible Apartment Complex by Jeff Friesen, our winner of The Brothers Brick 2017 Creation of the Year takes a leaf of his winning and mesmerizing design and incorporated it into a futuristic building.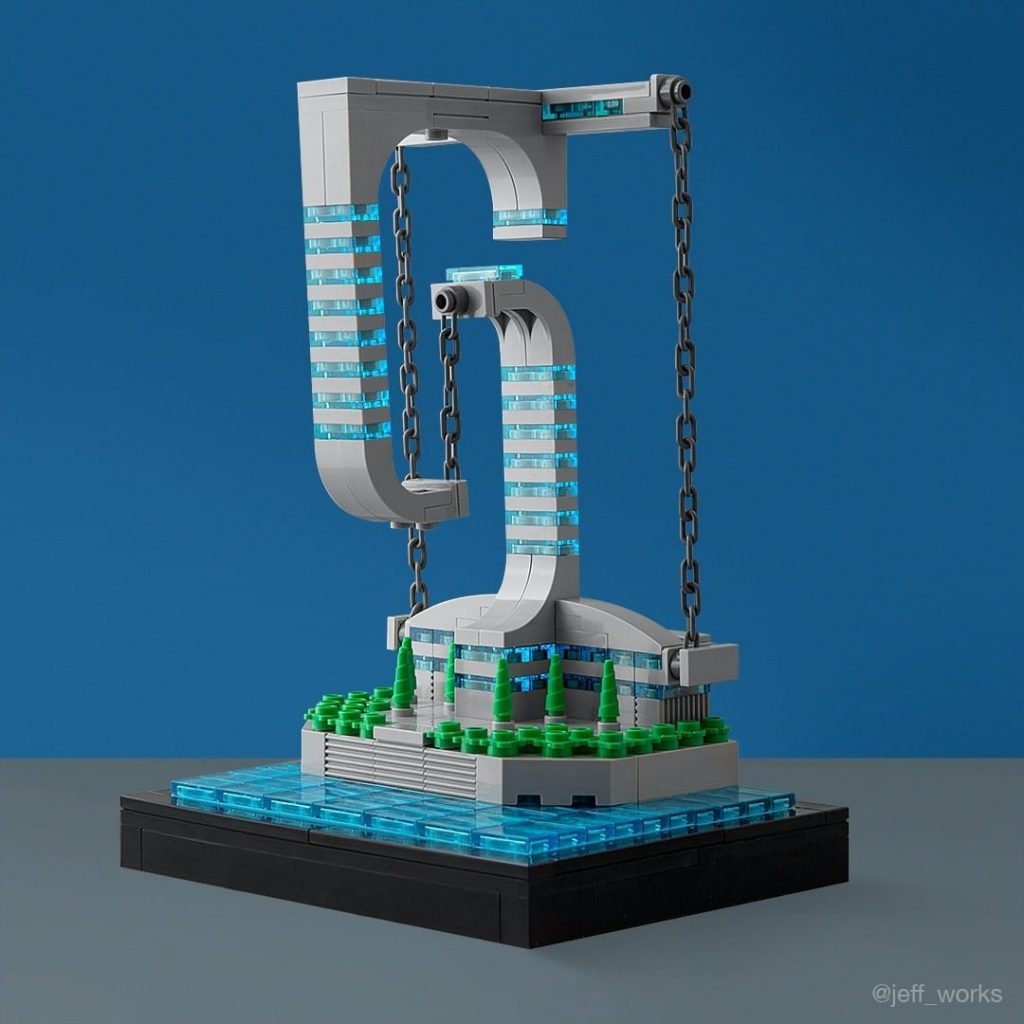 We hope you enjoyed some of our favourite picks of the magical play of tensegrity with LEGO elements. If these builds inspired you, why not give it a go? Take great photos and drop it in the LEGO Flickr Pool and you can bet we'll be looking at them. If not, tell us about your favourite or drop us a favourite or two of yours in the comments.