Every year the best LEGO builders in the Pacific Northwest gather for BrickCon in Seattle to show off some of their amazing creations. BrickCon is the country's longest-running LEGO  fan convention. The event is open to the public the weekend of October 5th and 6th at the Seattle Center Exhibition Hall, and tickets just went on sale. Last year tickets nearly sold out, so if you plan on going we recommend getting yours well ahead of time.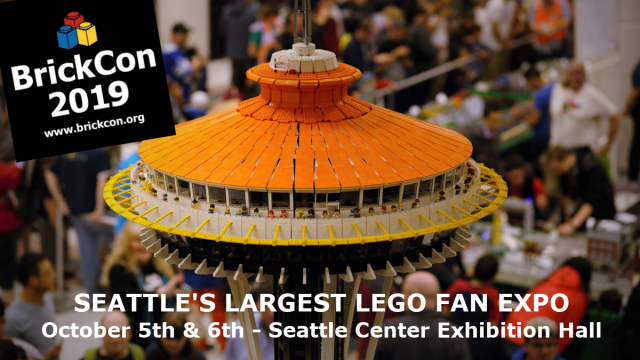 Adult fans who wish to get the all-access treatment can sign up for the full four-day experience, which includes the ability to display their own custom LEGO models, along with workshops, prizes, games, drafts, access to the friends-and-family night, and more. Signups for the full adult fan convention, which runs Oct. 3-6, are available now as well. Tickets for the full event are $75 if purchased before Sept. 18. After that, you'll need to pay the late registration price of $100 or sign up at the door if any space is available (though that will cost even more).
We hope to see you in person in October for BrickCon 2019!
---
The Brothers Brick is an official sponsor of BrickCon.