The third exclusive LEGO set for San Diego Comic-Con has just been revealed, and this time it's a Star Wars set featuring a Sith Trooper bust from Star Wars: The Rise of Skywalker. This set is similar to the Darth Vader bust set LEGO made for Star Wars Celebration 2019, and it may be one of LEGO's more interesting Star Wars convention exclusives yet. The set will be available to select attendees who win the opportunity to purchase the set on the Comic-Con Exclusives portal, which is now closed for submissions.
The set number is 77901. It contains 484 pieces and will retail at the convention for $45.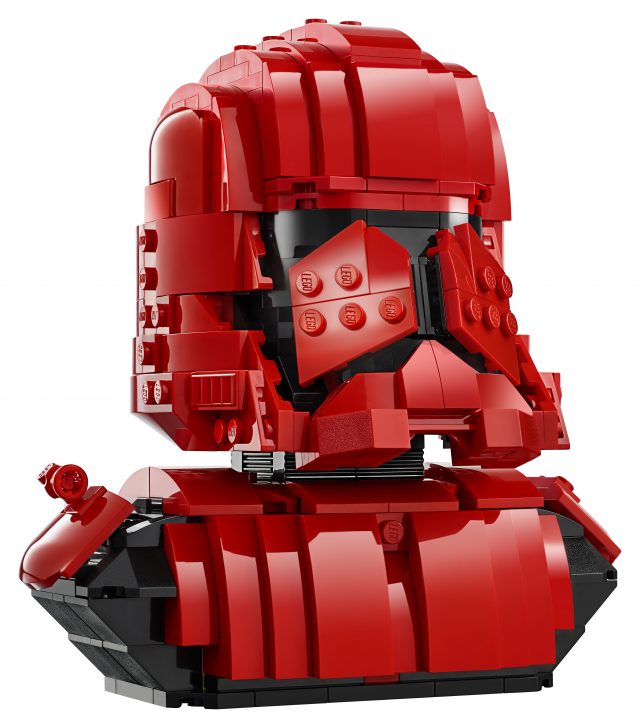 Additionally, LEGO has built a life-size Sith Trooper, which will be on display at the LEGO San Diego Comic-Con booth (#2829 Hall D). The huge trooper stands 6 feet, two inches tall and weighs 169 pounds. It took more than 259 hours to design and built using 34,307 bricks.
Watch this time-lapse video of the eye-catching model being constructed.