かわいいレゴずき (I Love Cute LEGO) has a great roundup of New Year's best wishes from our LEGO friends over in Japan, starting with one of their own:
Here are a few more of my favorites.
muntax has built a tiger truck ("寅っく" for a lovely bilingual pun):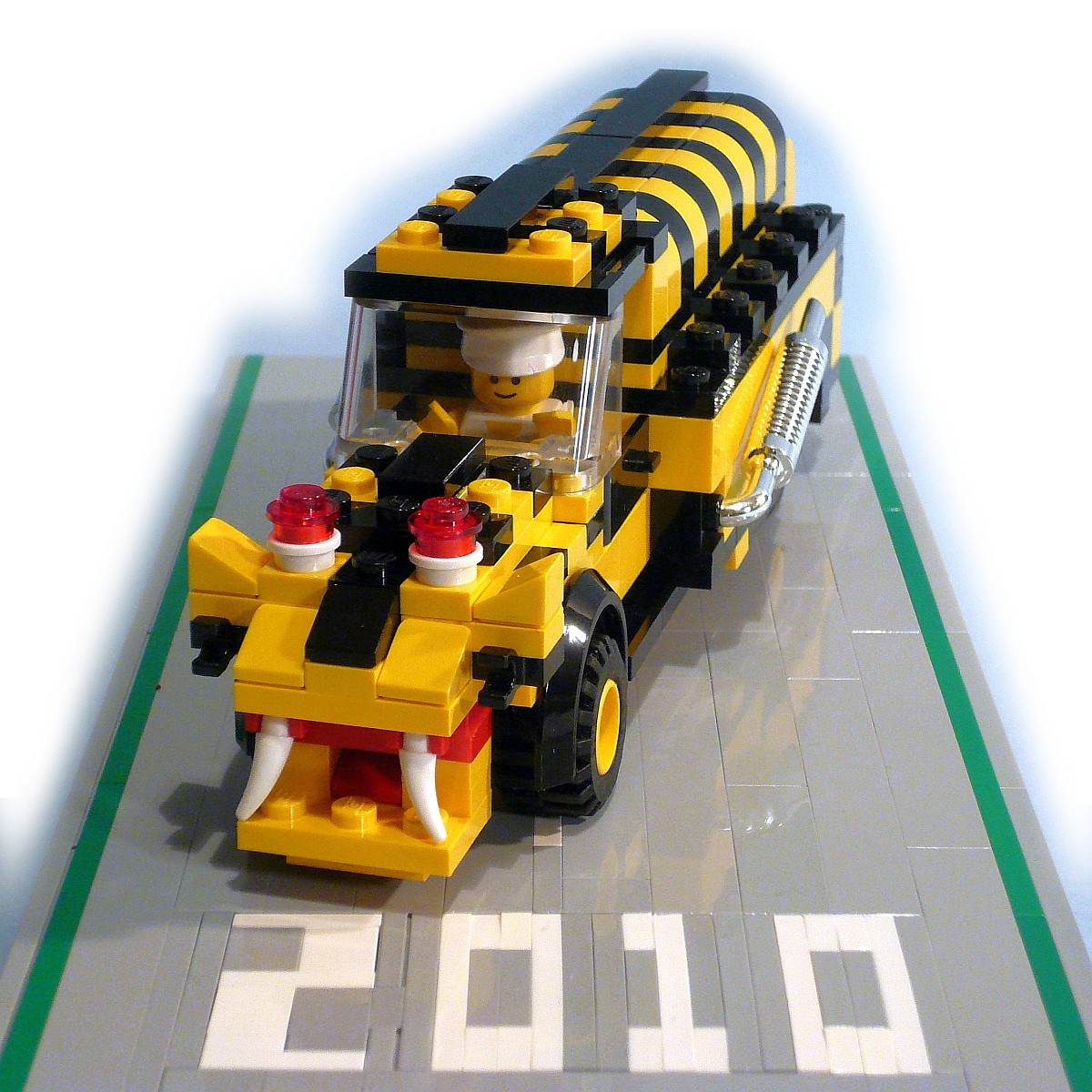 Hiro's tiger burns bright in the forests of the night — or at least in a thicket of bamboo :
Satoru's tiger bust would look great on any mantle, in any year:
Check out I Love Cute LEGO for the full roundup — click the links in the second half of the post.
Tigers are, of course, the most awesome animal in the Chinese Zodiac. 2010 looks to be a pretty good year.