Most readers probably know by now that my favorite anime director is Hayao Miyazaki. It should be no surprise that I'll pretty much blog anything Miyazaki-related.
First up, here's pero's small round Totoro, or "Totoroll":
Next, Poizunn-05's Cat Bus:
Finally, no post of My Neighbor Totoro LEGO creations would be complete without Todd Kubo's ginormous Totoro: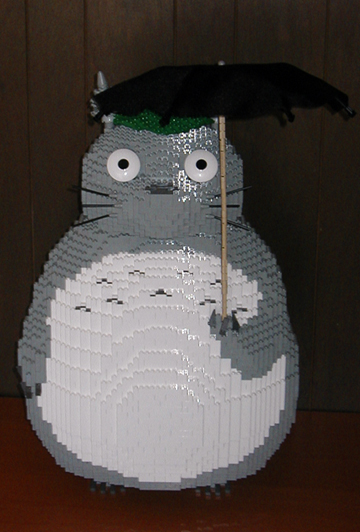 Search Brickshelf and discover even more!