In some families, the husband and wife build together. (Ahem! I said…) One such family is the mumu household. Mumu frequently posts creations by his wife, including several recent entries in the long-running shiritori word game.
Mumu's wife's most recent contribution is a group of three (four?) minifigs from the long-running Anime series Gegege no Kitarou. Sort of like the Japanese Scooby-Doo or an animated Buffy the Vampire Slayer, the series features a title character (Kitarou) who fights ghosts, monsters, and other nasties alongside his father, a disembodied human eye.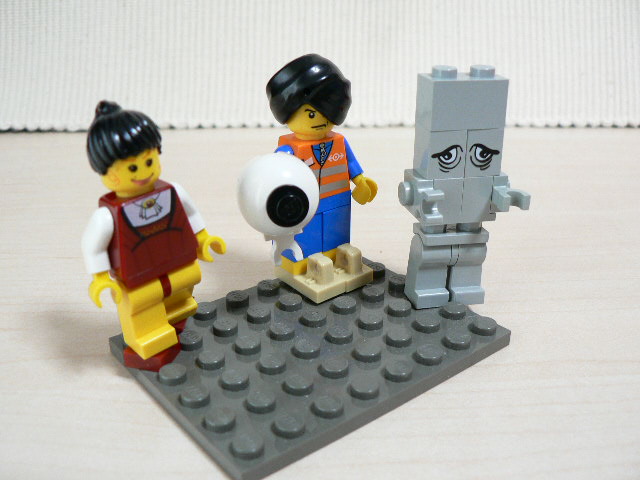 I like the tan hinge pieces as wooden sandals, the black turban as Kitarou's hair, and the 1×1 white clip piece as tiny little feet on Medama Oyaji ("Pops the Eyeball").
(I don't actually know much about the show, since I wasn't allowed to watch it growing up. Ghosts and monsters were just too close to the occult for my missionary parents.)
More shiritori entries comin' right up!