According to my Future of LDraw? post there are a bunch of readers of this blog who use LDraw. But LDraw can only work with a steady stream of volunteers to make and review parts for use in new parts releases. (I also forgot to pimp the Flickr group for LDraw)
Reviewing parts is a great way to get involved without having to get too technical. Niels Bugge has written a very handy tutorial explaining what is involved and how to get involved. If you feel you'd like to give something back to LDraw this is a great way to get started.
It is also a good start to making new parts if you wish to pursue that path. If you understand 3D software which can output 3DS format you can even get involved with LDraw part creation without leaving your known environment. Simply team up with someone who does understand the LDraw file format and make and convert a file from your preferred tool to LDraw format for tidying.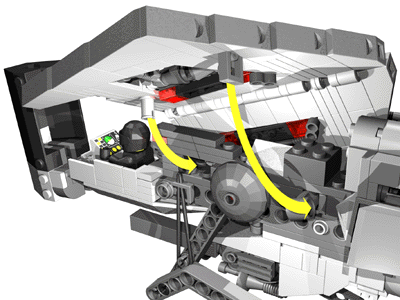 There are also other ways to get involved such as running for elected office (not for a year or so now) and helping out with the website. If you think you might be interested in these roles please contact me privately.
Remember that without volunteers the LDraw library would grind to a halt. Fresh faces are always welcome and necessary. If you like LDraw please consider helping it.
Image credit to LDraw.org, Elroy Davis (taltosvt) and Niels Bugge from top to bottom